Welcome to another Manic Monday!
I, for one, am ecstatic that I do not have to travel anywhere this week. I literally have been on at least 2 airplanes every week since the first week of April. I'm so over traveling, it's not even funny! I'm ready for a normal work week, but of course, this week we have two days of all-department meetings. So while I can't quite catch up, at least I'll be sleeping in my own bed all week!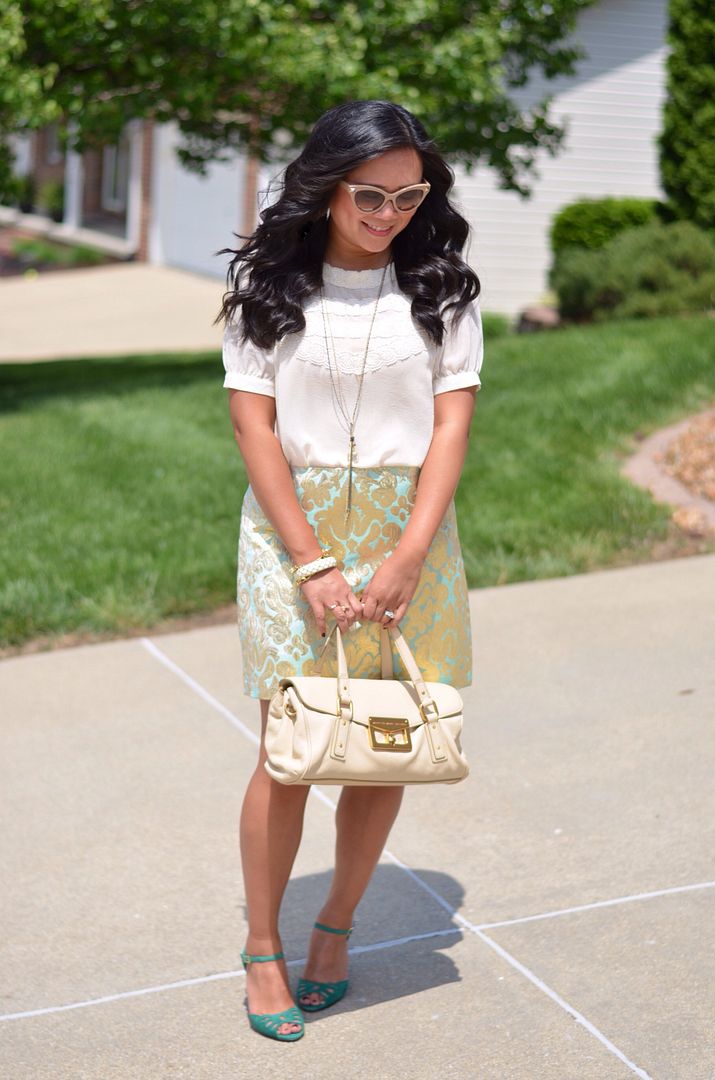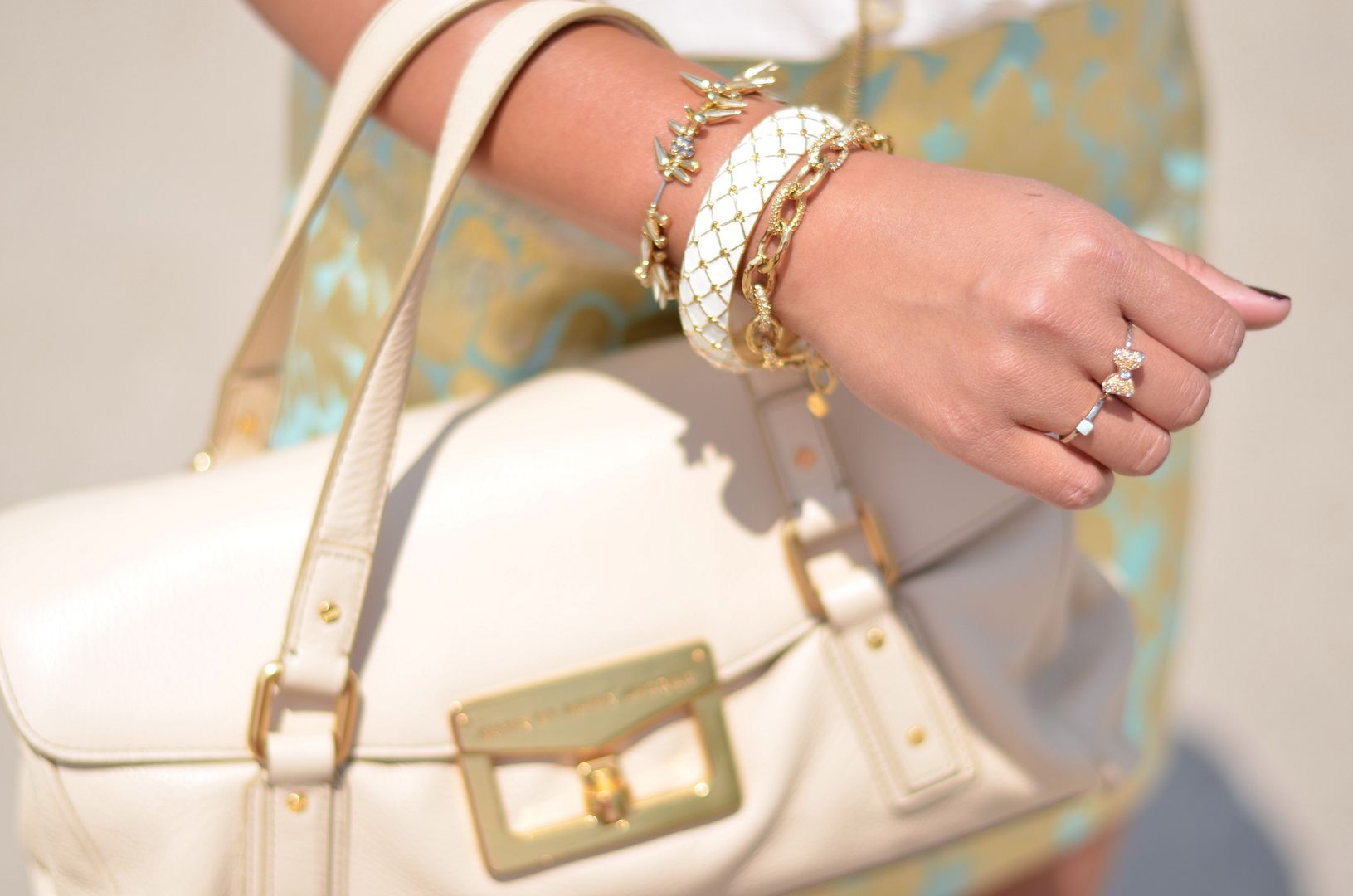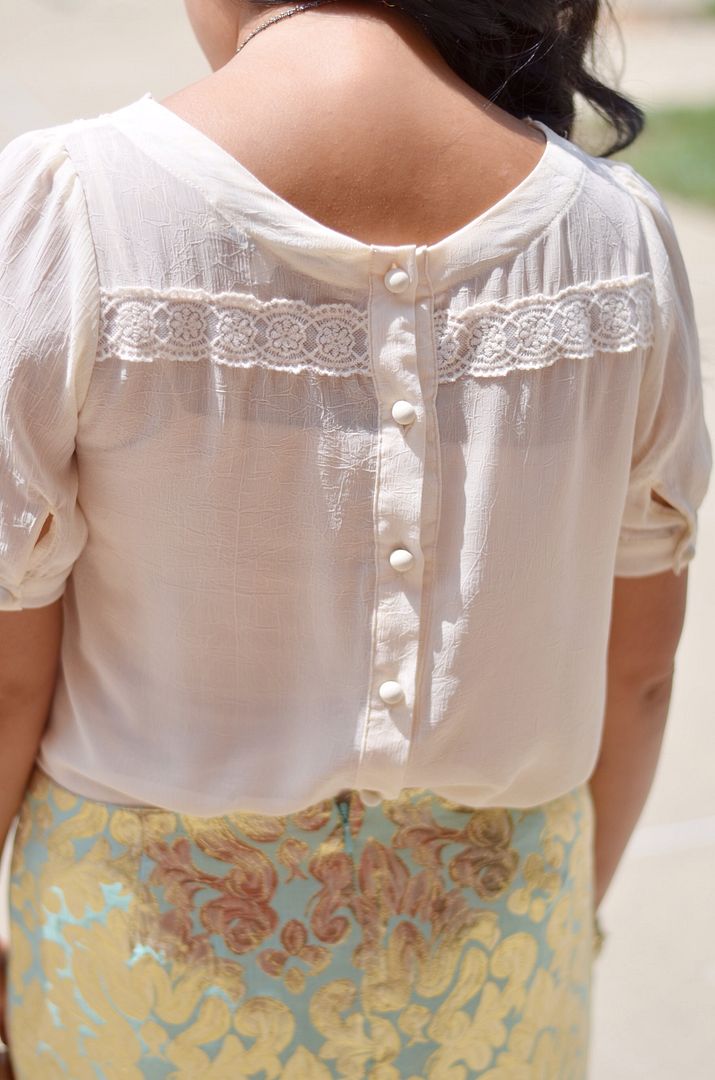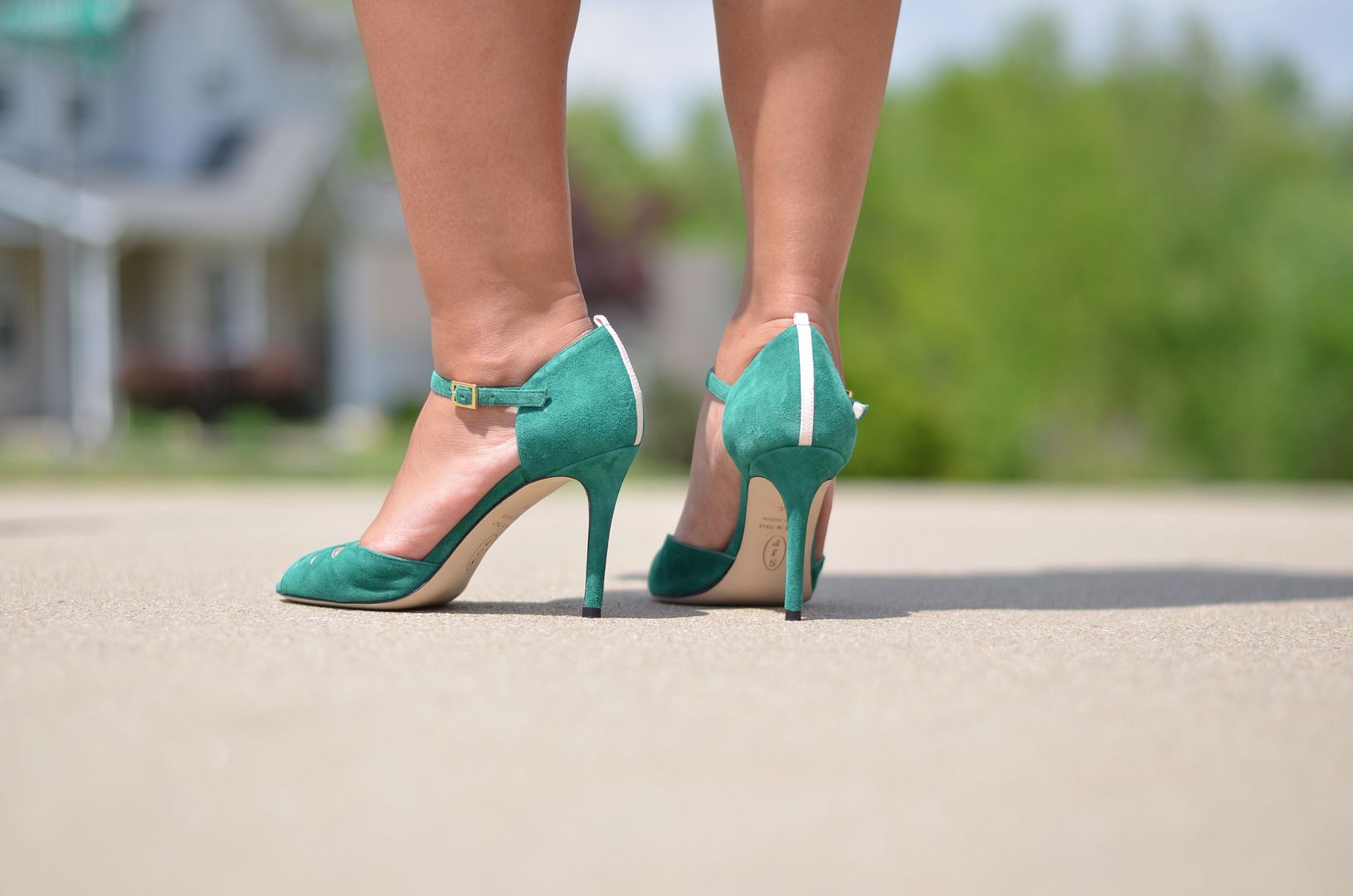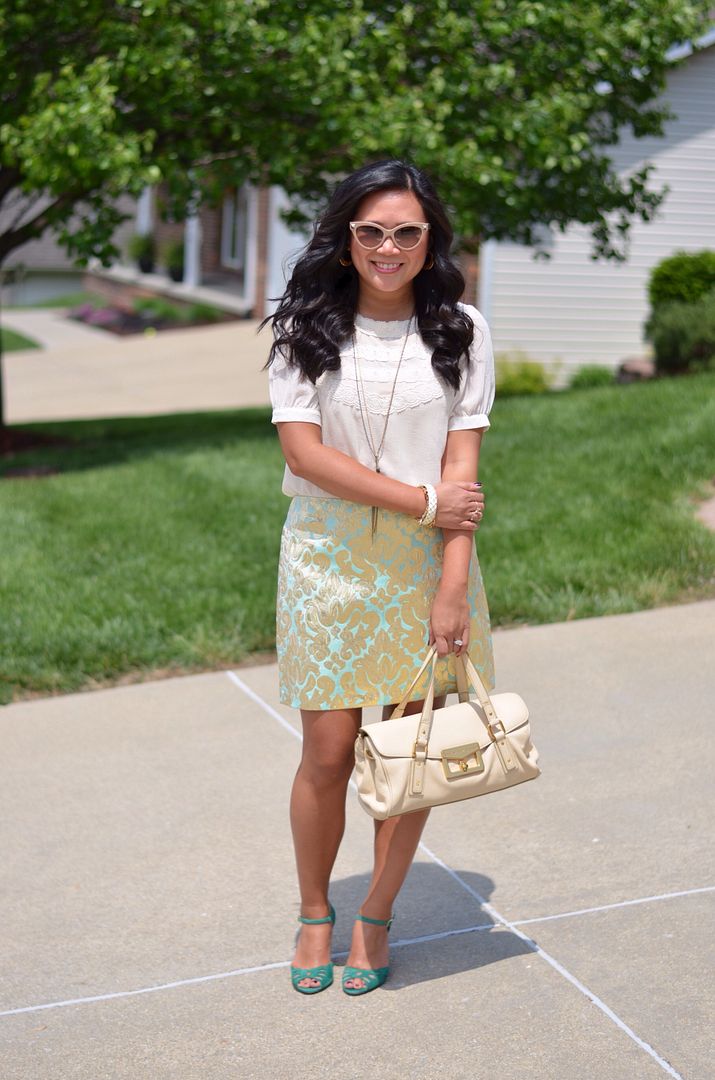 I adore this outfit. I just do. I feel all sorts of retro and girly in this. Lace, brocade, suede - so many textures in this outfit - it may actually be more appropriate for fall than for spring, but I'm not really caring at this point! What I love most about this outfit is the back view. The back buttons on the top, the ribbon grosgrain detail on the shoes! I just can't help but smile when I look down on my feet. I definitely need that extra pep to get me through this Manic Monday!
PS
Yay for not only breaking our record
last week
, but for also breaking the big 100! We appreciate your support and participation more than you know!!