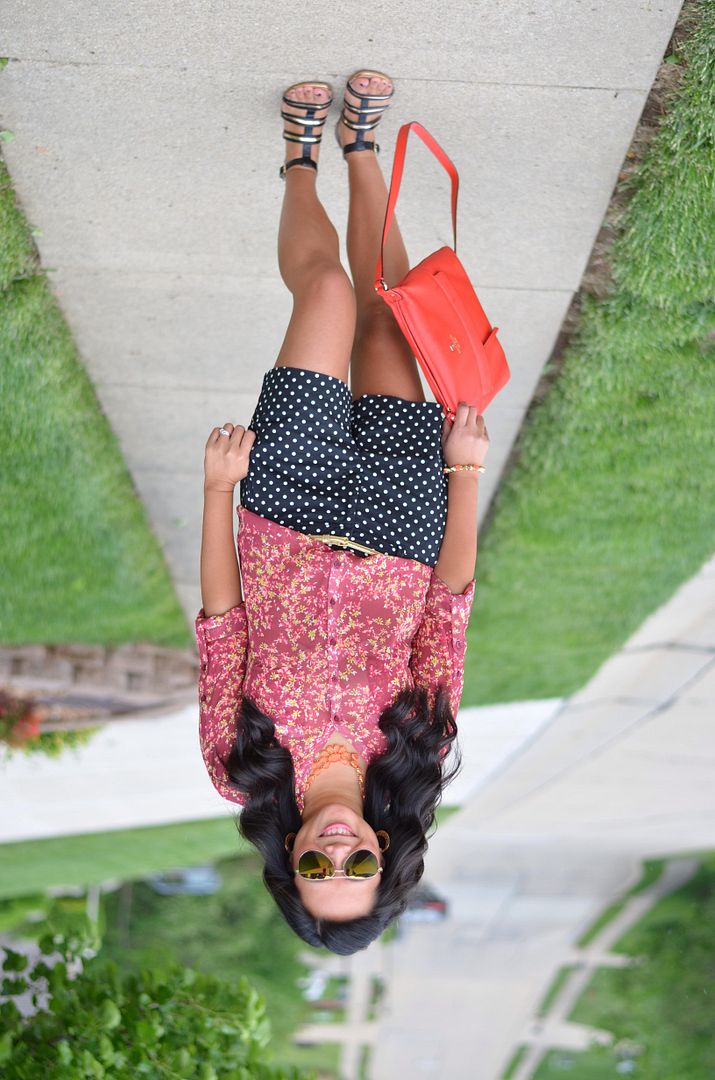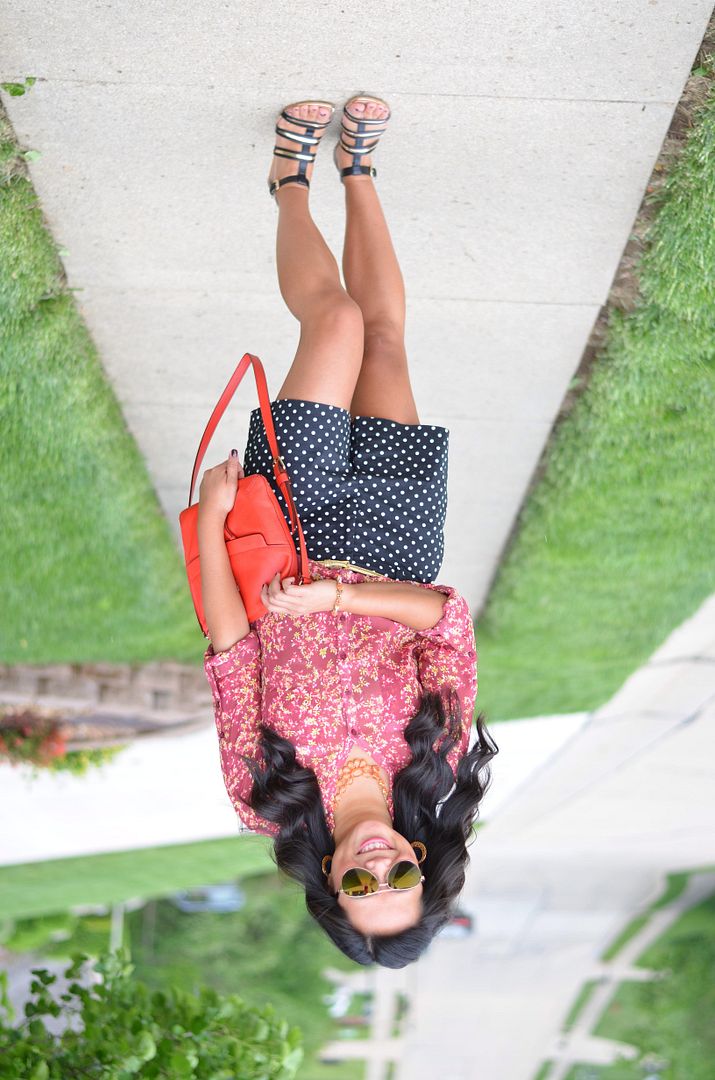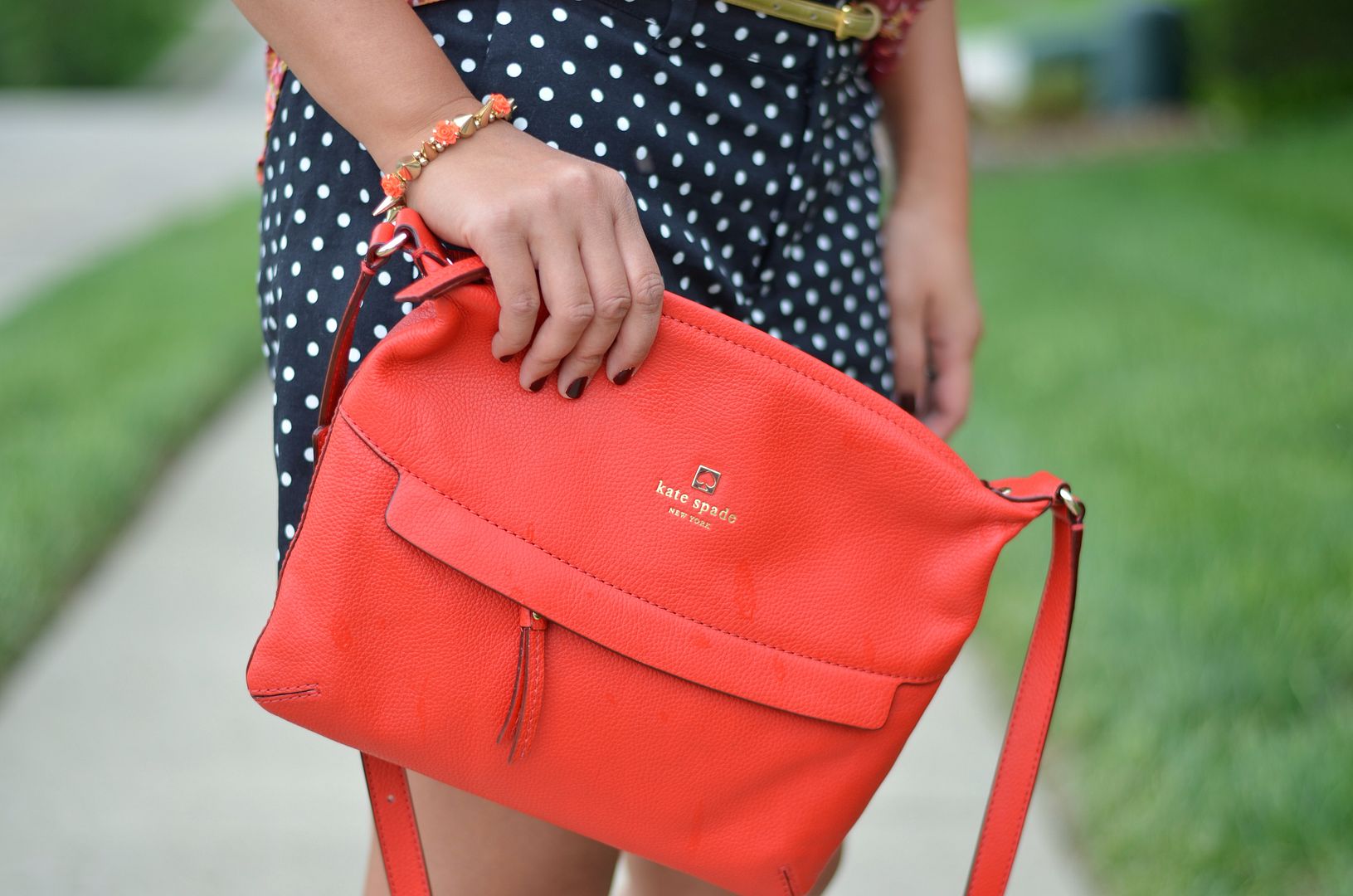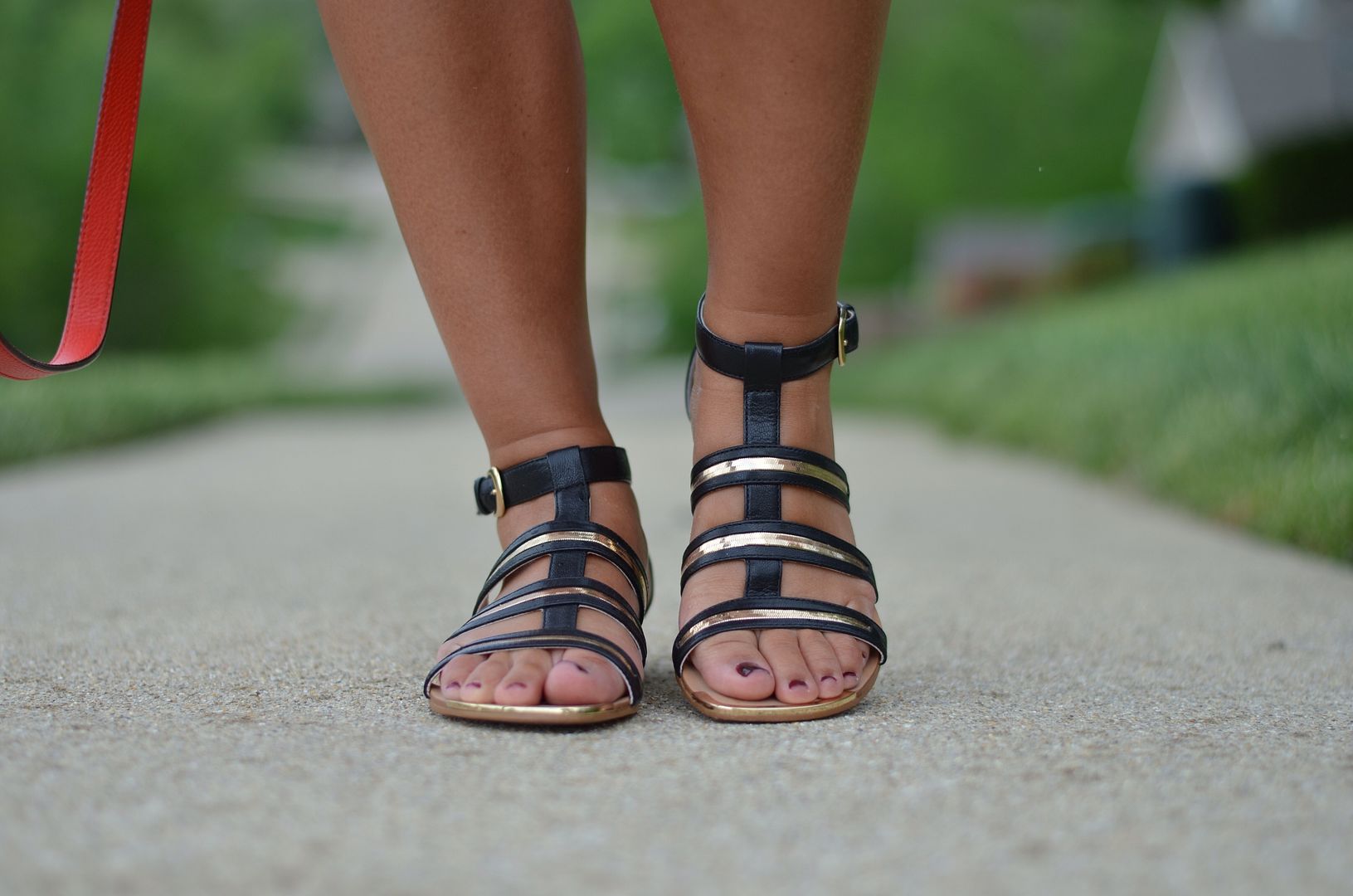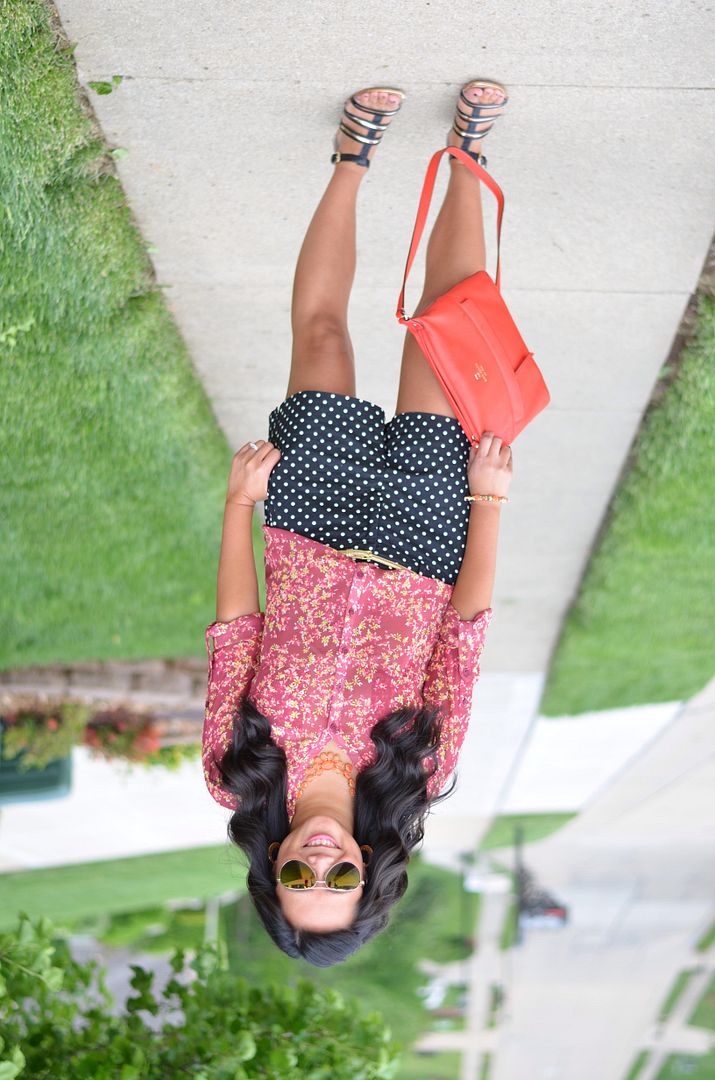 Sunnies: Vince Camuto | Earrings: Stella and Dot | Necklace: Kate Spade (option)| Top: Express | Bracelet: Topshop | Belt: Bebe (option) | Shorts: Old Navy (similar, option, ooh - love this chambray option here!) | Sandals: Isola | Bag: Kate Spade (similar) (option, budget option)
I mentioned yesterday that we have two days of department meetings. Well, the good thing is they're taking all 100 of us to a Cardinals game tonight, and because of that, they gave us the green light to wear shorts to work - woohoo! I figured I would just change out of my portofino and throw on a Cardinals shirt on our way to the game.
How great is this top, by the way? One of the many, many things Gina forced me to buy. And by forced I mean that she mentioned it on her blog once. I know, so pushy, right? ;-) The shorts, I've actually had for a couple years now almost. I lusted for them after seeing them on Jenny over at Crazy Style Love here. I was so elated when I came across one of the last pairs at my Old Navy. Love when shopping fate works out in my favor!
And can we talk about my hair? If you missed my shopping post over the weekend, I bought this curling wand. It's changed my life. Seriously. It does take me about 10-15 minutes (not including dry time) to do my hair vs. 5 minutes on a normal day, but honestly, it's worth it. I am in love with the curls and now I wish my hair was about 3" longer so I could have even more curls!

SHOP THE LOOK: