When I was putting this on, I kept thinking about how April showers bring May flowers, and then I realized it's about to be JULY. How the heck has this happened? At any rate, this outfit makes me happy - the saturated jewel tones probably say spring more than they say summer, but regardless this was a fun outfit for me.
I wore this for a late Father's Day dinner with the in laws. We ate at a yummy Italian restaurant and I filled up on olive oil dipped bread, salad, and pasta. Whoops! I hate it when that happens.
Finally, apparently this top is hella versatile because this is my fifth time wearing it on the blog. That's gotta be some kind of record! My exact color is no longer available anymore, but the neon berry is a great option!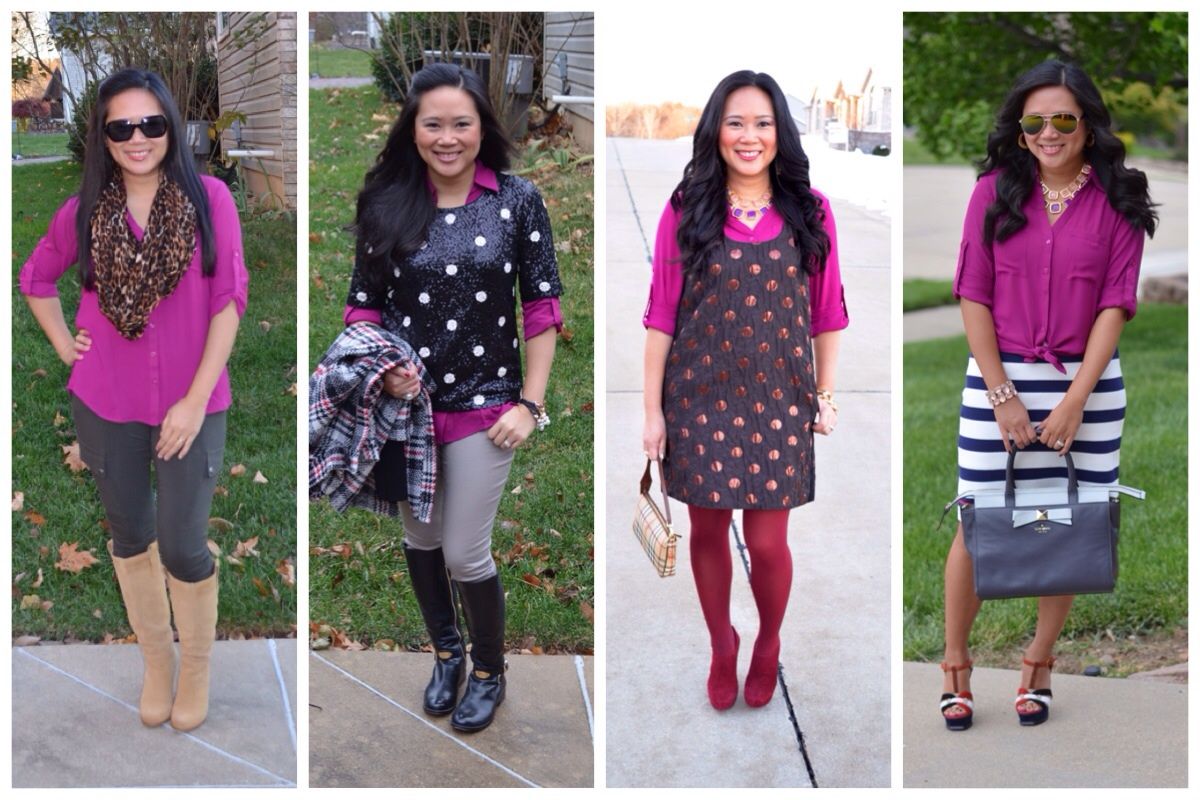 SHOP THE LOOK: