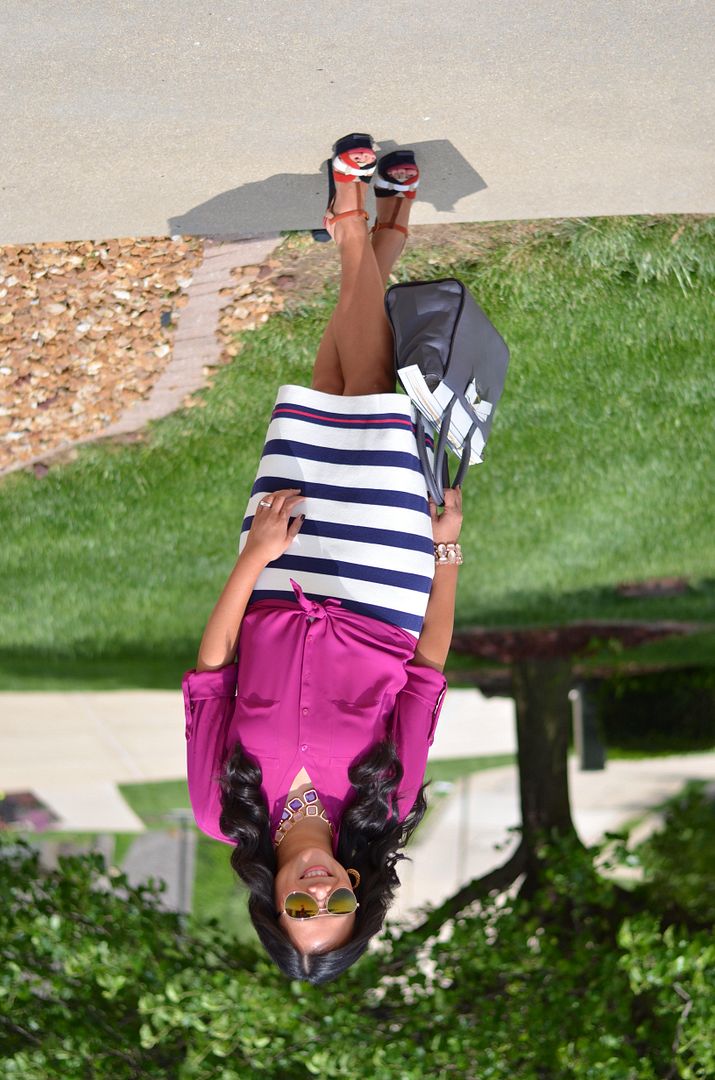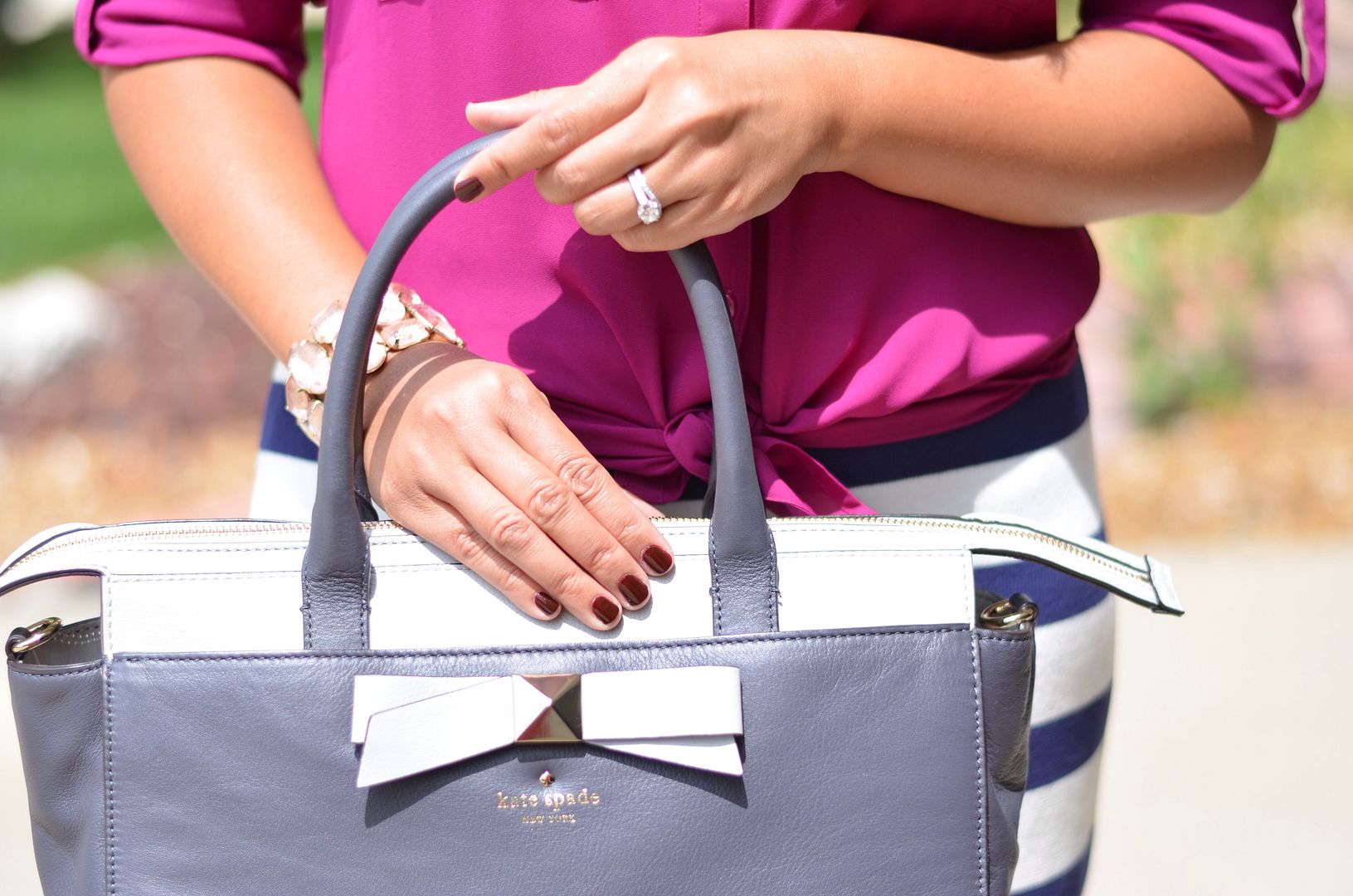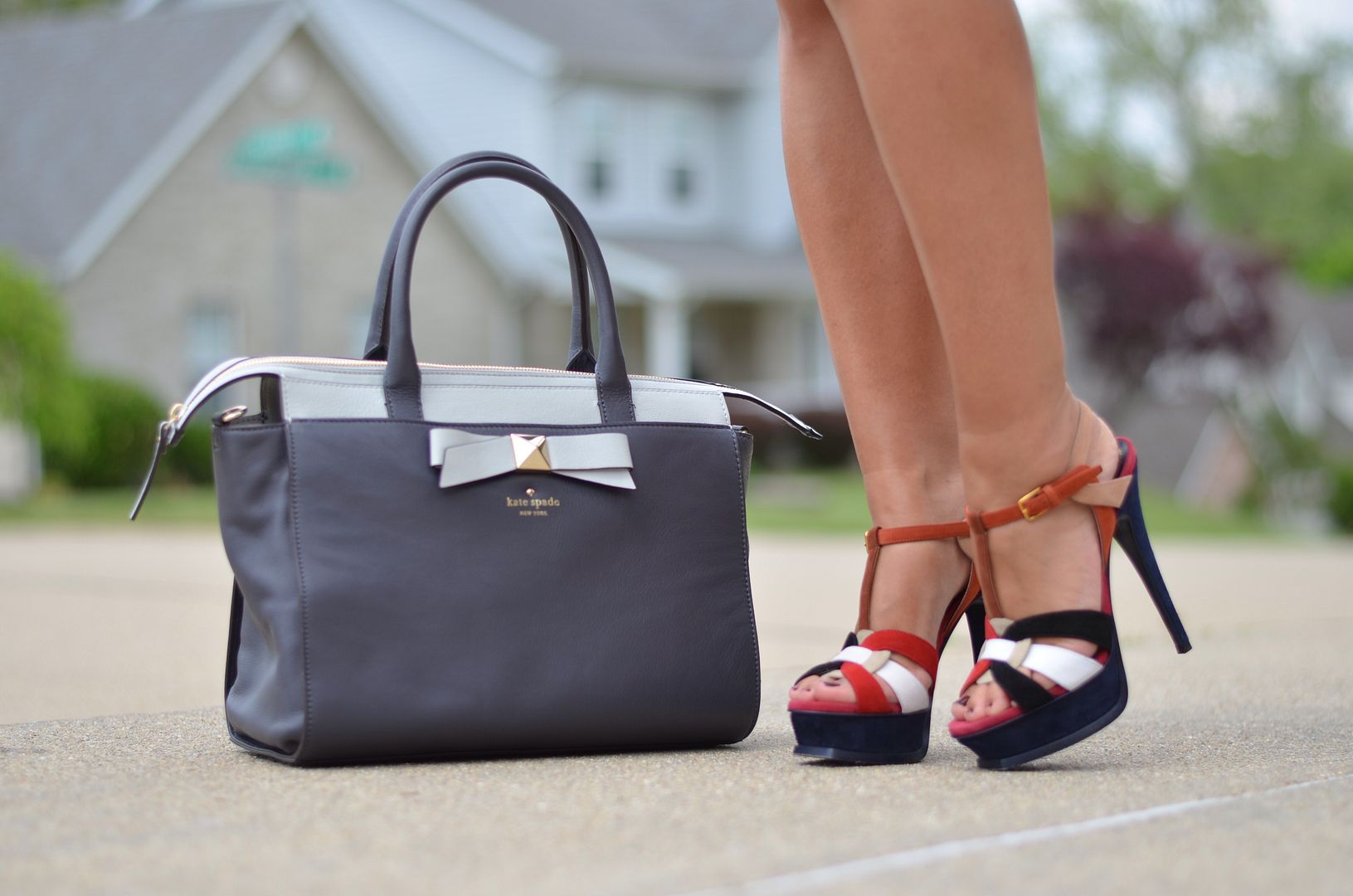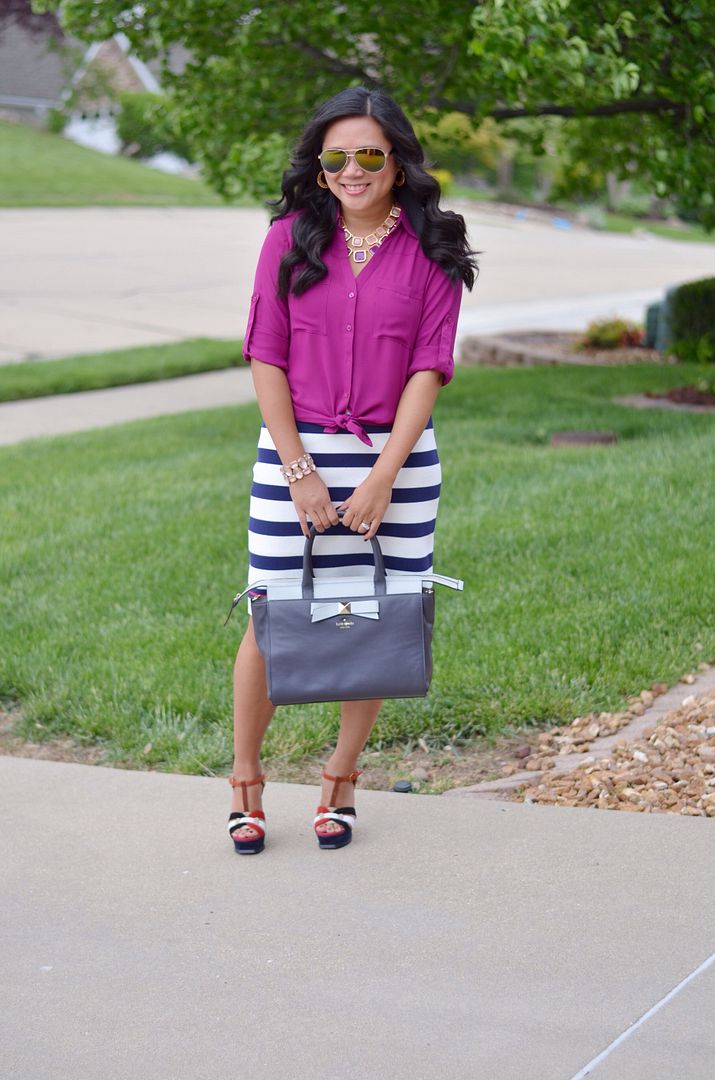 Sunnies: Vince Camuto | Necklace: Kate Spade | Top: Express (exact color out of stock - try Sweet Raspberry or Vivid Violet as alternates) | Skirt: Banana Republic (option, option) | Shoes: YSL (option) | Bag: Kate Spade
My name is Carylee, and I'm a shopaholic. I fully admit it. And more times than not, there is an online purchase confirmation in my email inbox that I am tracking. But there are definitely times when I take a step back and realize that I need to take advantage of what's already in my closet room. You guys know how much I love remixing after all. Here's how I've styled these pieces in the past:
Top:
Sandals:
Also - I gave these their own Shoesday post here.
I'm just about to publish my 400th post. Can you believe it? That's about-ish 400 different outfits, which is crazy to think about since I started documenting my OOTDs well before this blog. That's a lot of outfits! Sure, I wear things over and over again, but remixing will take you to infinity and beyond! Yes, I just said that.