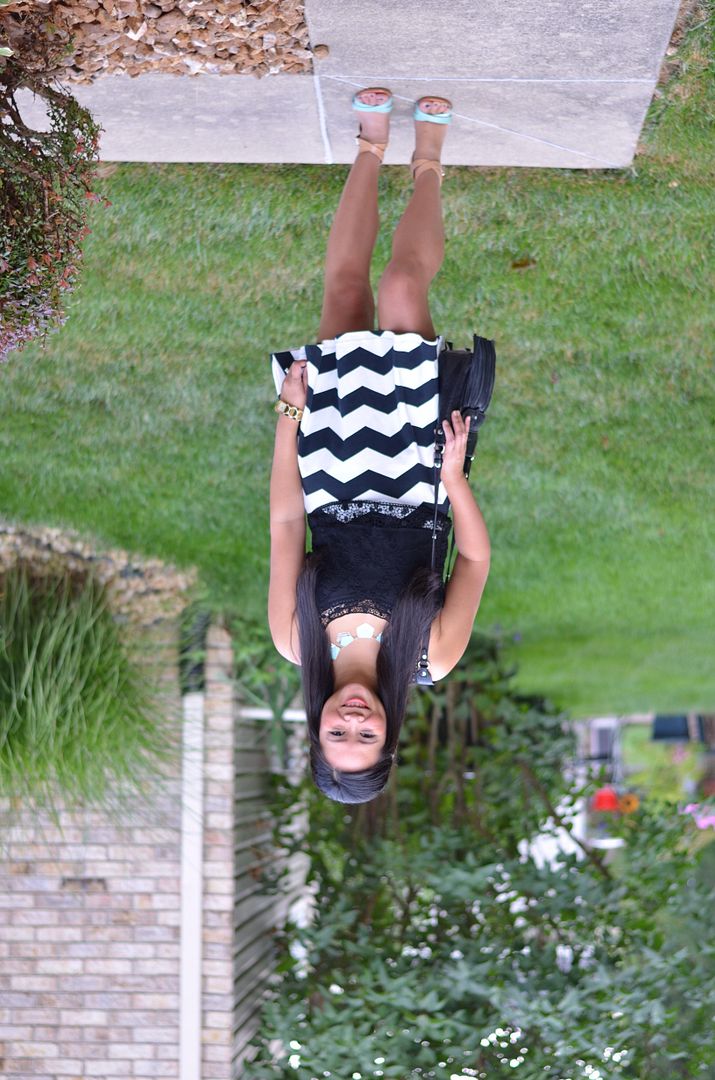 It's funny how this outfit came together. You've seen this skirt twice before - here and here. I wanted to wear it again today, but wanted to make it a little more casual since my last two looks were somewhat dressy. As I was virtually scanning my closet in my head while trying to fall asleep, I had decided on a graphic tee of some sort and my denim vest.
When it came down to getting dressed in the morning, I was sifting through my tops, and saw this
lace tank
.
I remembered
Noelle
telling me that she likes tucking hers in. So, for grins, I went ahead and decided to try it. Consequently, I loved it! The tank is tiered, so I left the top tier untucked, and it really looks more like a crop top vs. a full tank - last worn here.
But I say this is funny because as I started putting this post together, I was trying to find Noelle's outfit with her tank and then realized that the comment she made was actually in response to my outfit here -- she was talking about this lace top of hers, NOT a tank. But in case you were wondering, the tank also works very nicely tucked into skirts. :)
Clearly I own too many clothes, I can't keep it all straight.

SHOP THE LOOK: