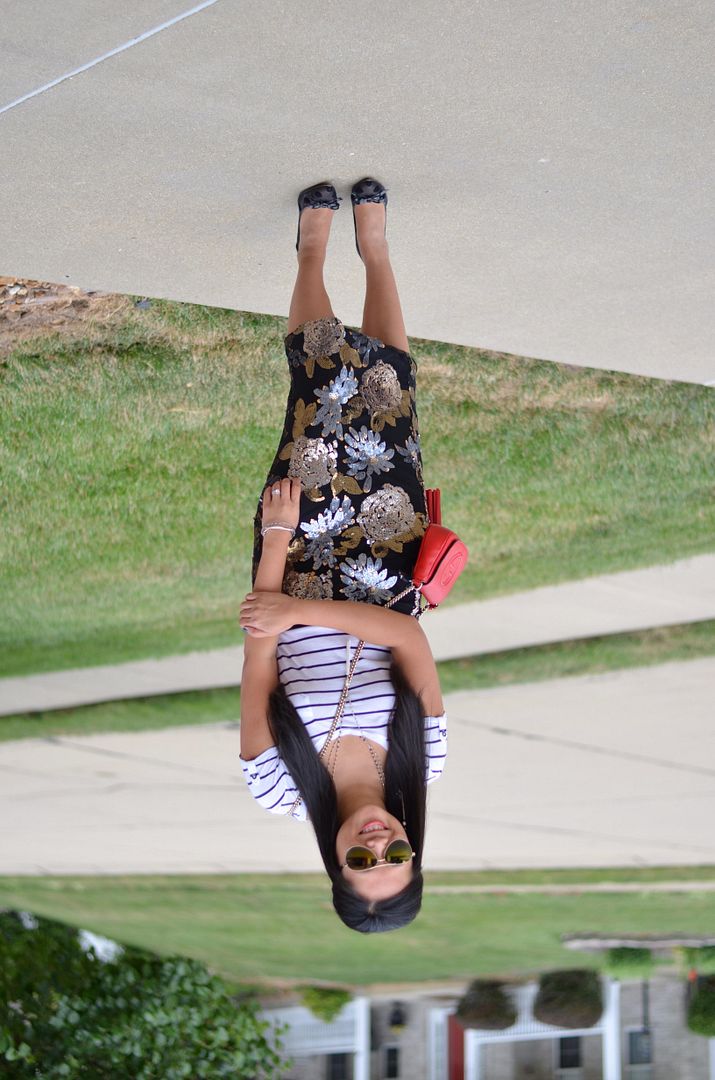 This is the sequin skirt I was raving about in yesterday's Anniversary Sale recap. Seriously, isn't it gorgeous? I could have easily dressed this up to be more evening ready, but I decided to tone it down a bit with the stripe tee so I could wear this to work. (Yes, I can pretty much get away with anything at work.)
The faux leather waistband makes it even that more special - as if a sequin skirt needed another way to be special! And this is one of those pieces that definitely needed to be seen in person because I didn't like it at all on the model. I did size up in it just because form fitting pieces tend to fit better on my hips when I size up. And I think the length is still pretty good on my 5'-2" frame.
No seriously, you need this.

SHOP THE LOOK: