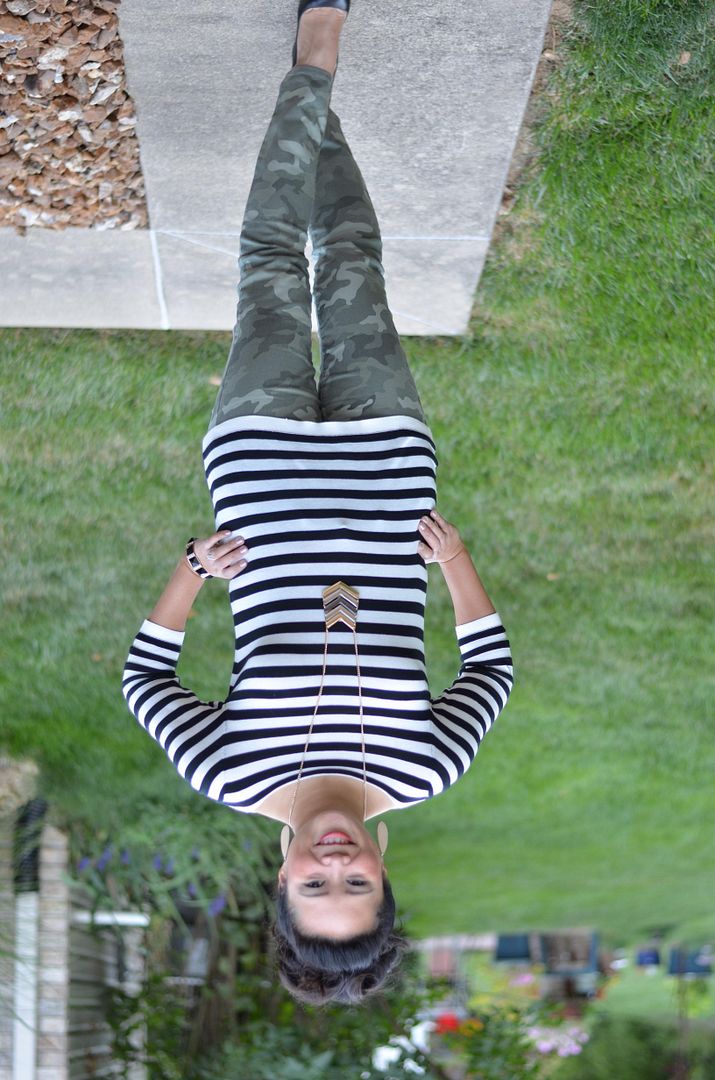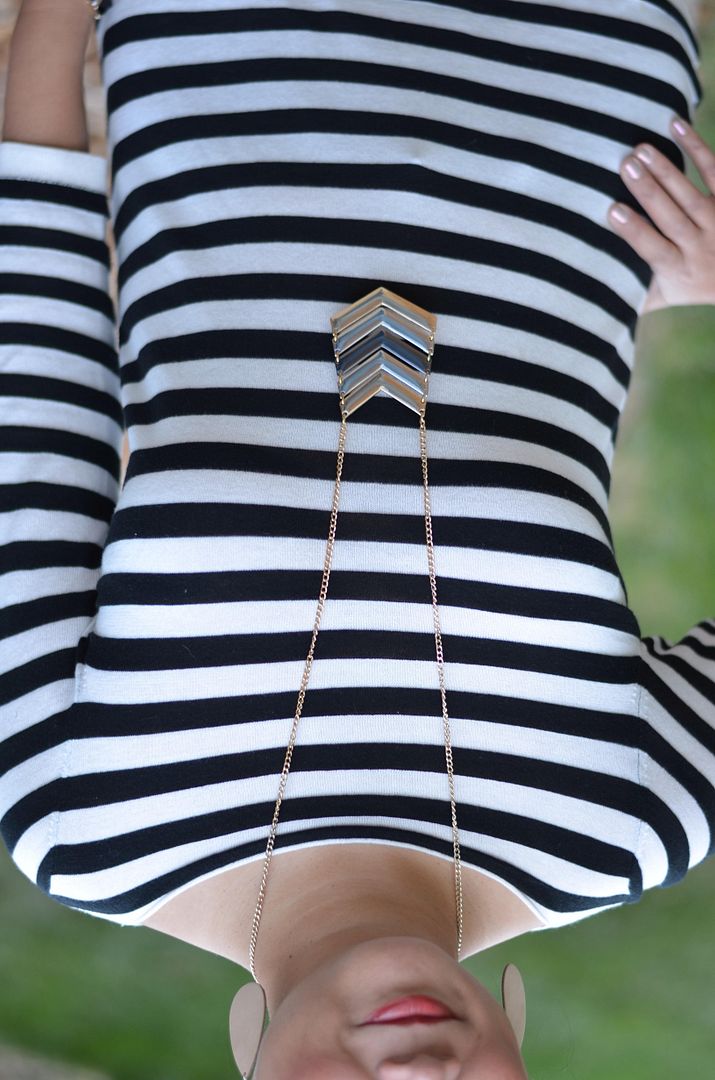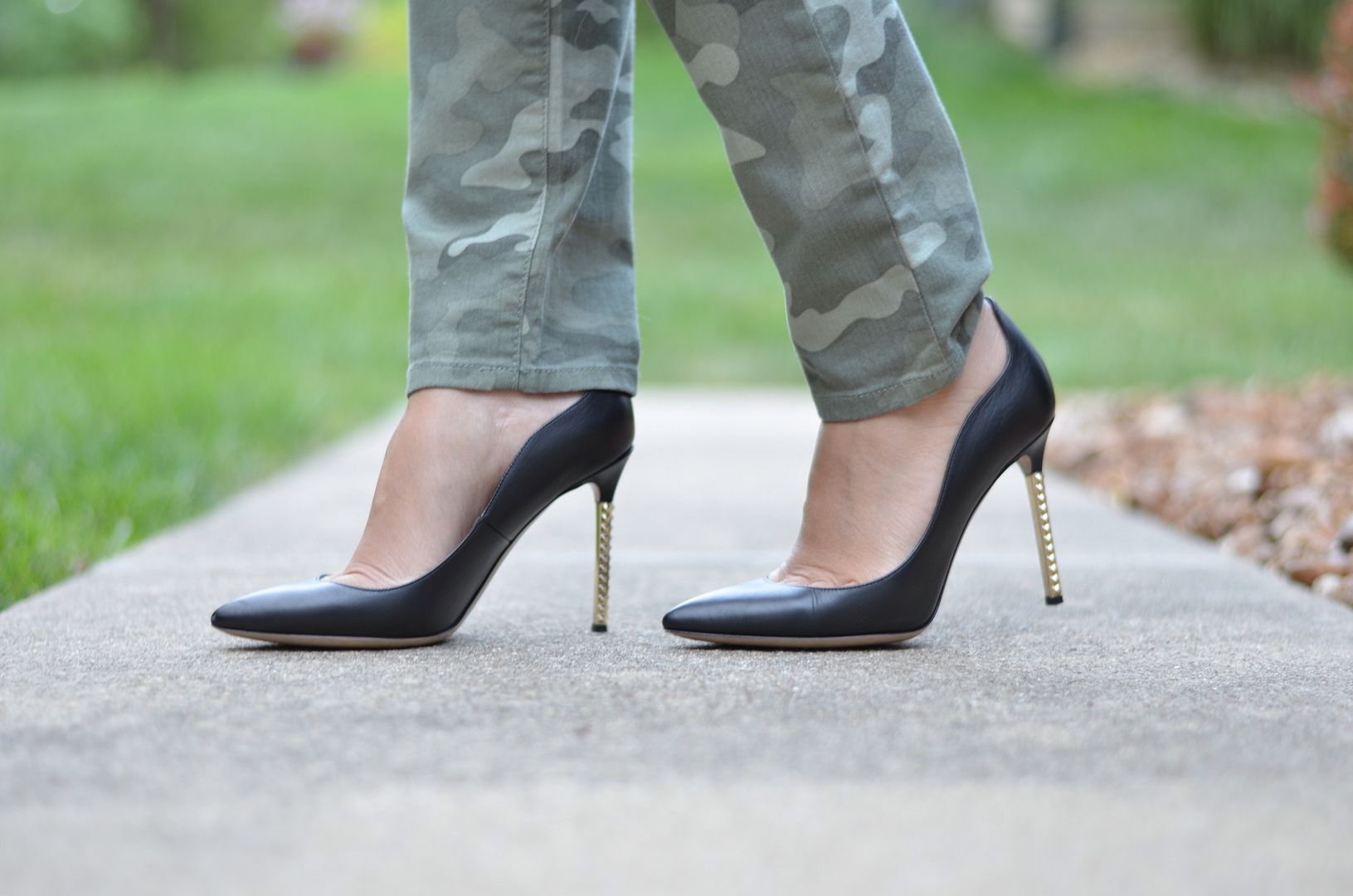 A couple of weeks ago, someone on my shopping forum had asked for suggestions on how to style camo pants. I shared my outfits here and here. One of my favorite combinations is stripes and camo, and I realized I've never actually worn this myself! Hmmph. Well, clearly I had to change that, so I wore this shortly after that discussion.
Another recent discussion I've had was with Gina, surprise surprise. I was telling her that I think it's ironic that my selfie photos tend to be some of my more "liked" photos I post on Instagram. All that effort to take outfit photos on the weekend-- is it all in vain? Personally, I think my posed photos can get awkward and unnatural. I mean, come on. I just happen to be standing in the middle of my neighborhood looking aloof? Despite this, I do prefer taking photos in the natural light just
because you can see the outfit better. But I wish I was as natural at posing in those pics as I feel like I am with my selfies. I guess I just need to find a 360 mirror to place outside. Problem solved!

SHOP THE LOOK: