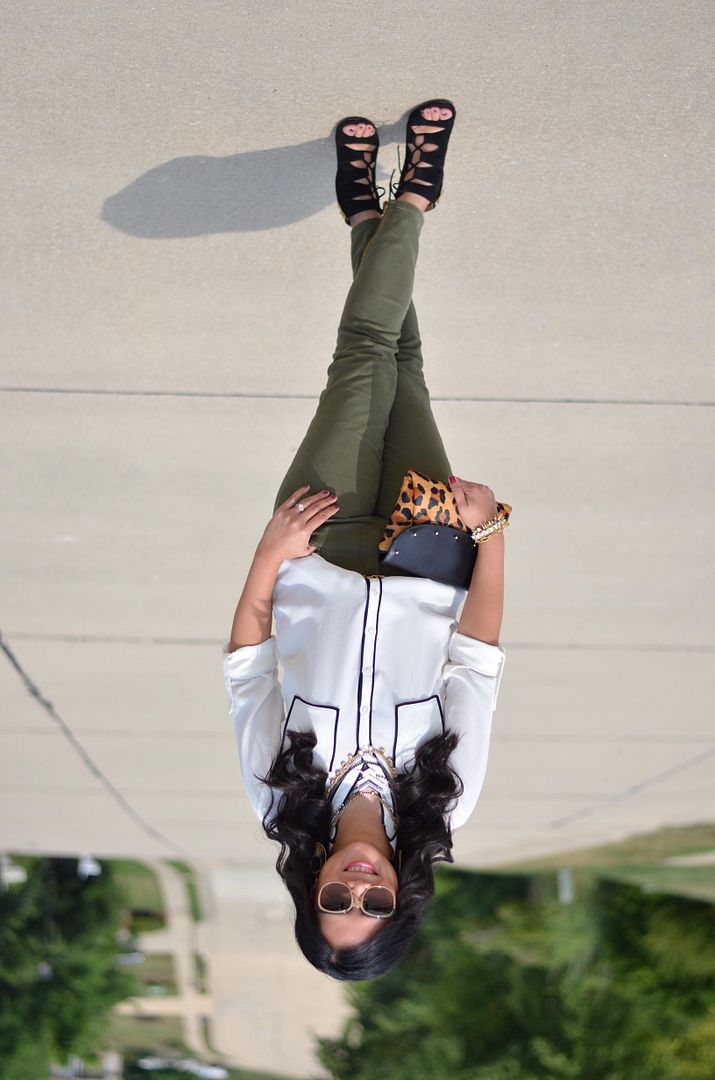 This is another one of those tops that I had seen on people over and over but I had been good at not buying. For whatever reason, I didn't think I would crave wearing it that much, and I thought that it would end up sitting in my closet neglected. But the more I saw it, the more I felt like I did, in fact, need it. The piping makes it special and instantly dresses up the look.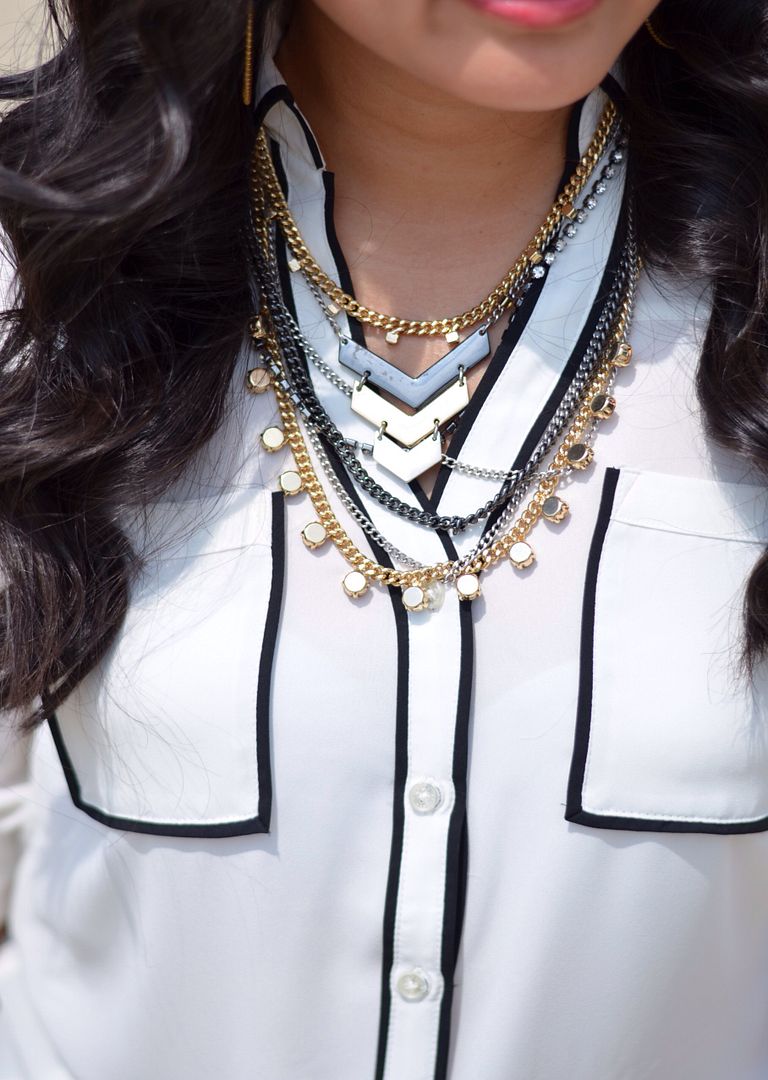 It goes without saying that your accessories alone can dress up or dress down your outfit and can take you from day to night. I was traveling for work again this week - basically a couple of face to face meetings, and otherwise, sitting in a car and driving around looking at sites all day. I definitely wanted to be comfortable, but I also wanted to have an outfit that I could dress up with accessories because I was meeting a friend for dinner. Packing extra accessories takes up way less space than having to pack a whole new outfit. When it comes to traveling and packing, I've gone from being an extreme over-packer to now being all about remixing and bringing as little as possible.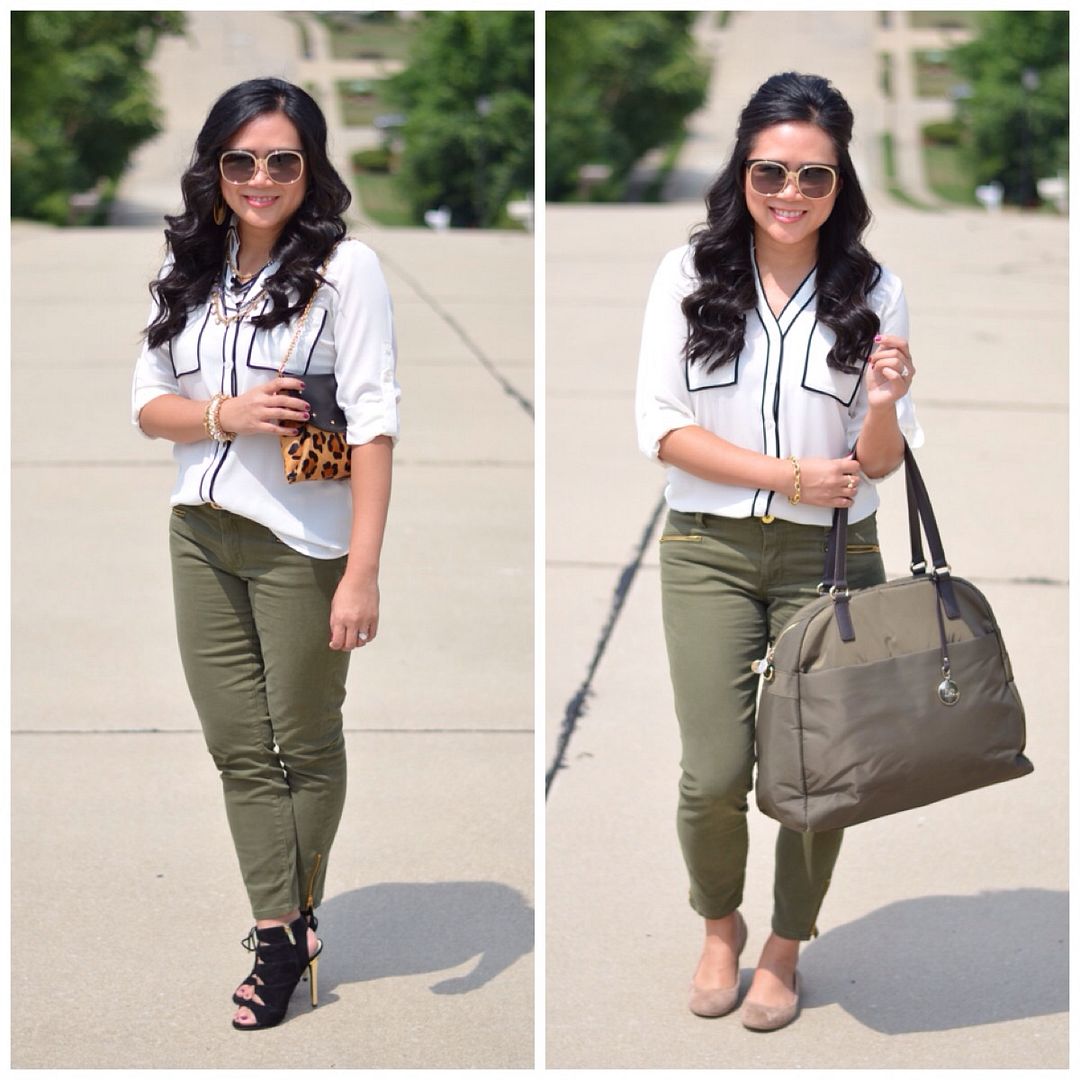 For my day look - I kept my accessories pretty minimal. I didn't bother with a necklace, and only wore my simple pave link bracelet. I debated on wearing leopard flats instead of these nude beige ones, but these flats are ridiculously comfortable and I knew my leopard ones would bother me after a few hours. And other than doing a proper tuck on my shirt vs. the more laid back partial tuck, I called this day outfit done.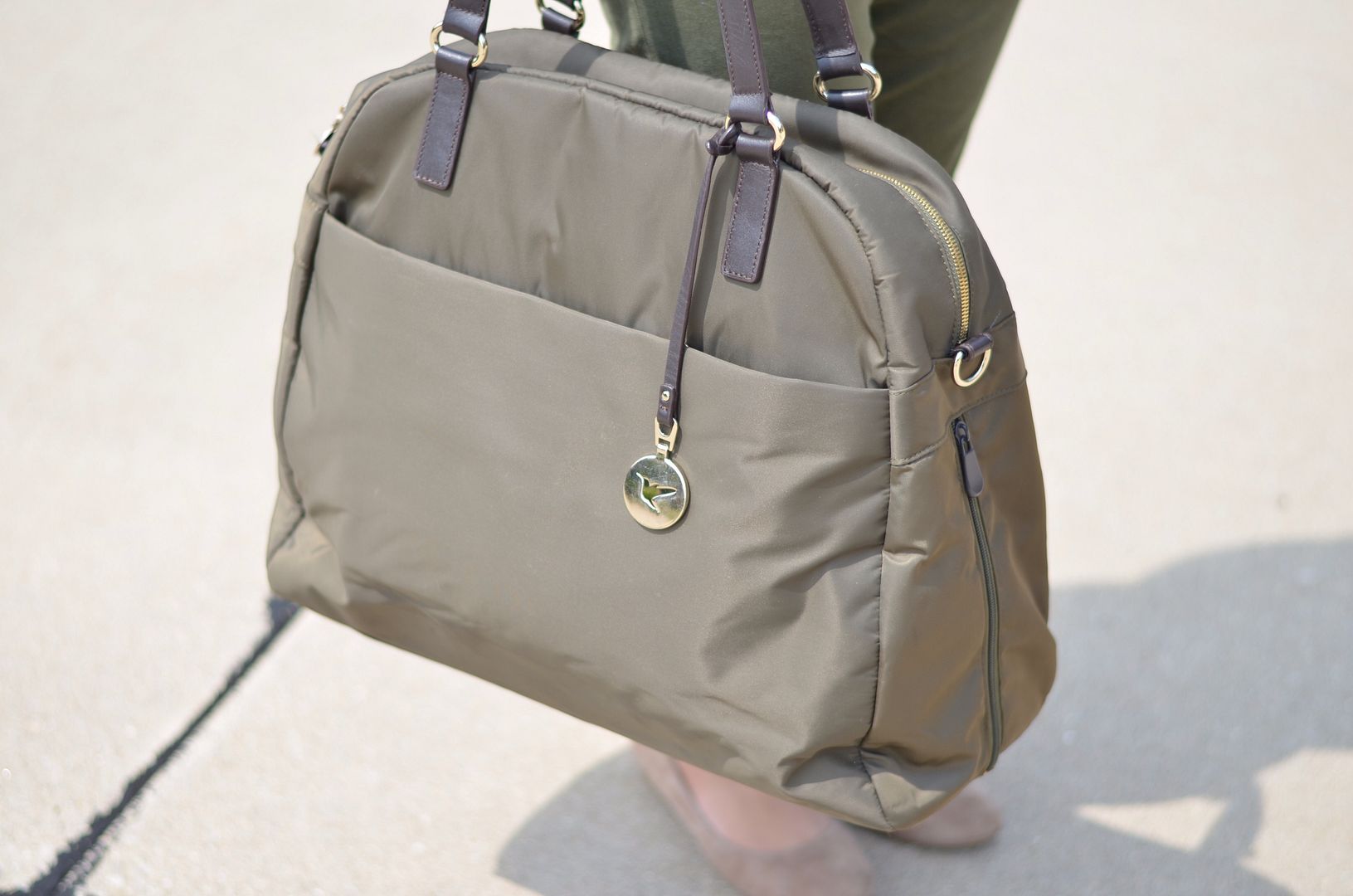 This fella is my OG bag. I love this thing. Seriously. As you saw way back when in this post, I consistently travel with this bag, my small roller bag, and a small cross body. It's my perfect travel formula, and I really feel like I've got this travel thing down to a science. What's great about the OG is all the little compartments. Everything has its place and I love that it attaches quickly, easily, and securely to my roller bag. I should have done a packing post when I went to Jamaica. Ah well, if you need a packing fix, you can always refer to my holiday style one here.
PS Ayana and Keren invited me to join their Thrifting Sisters Linkup. I was intimidated because I definitely don't consider myself a skilled thrifter, but Ayana reminded me that remixing is a form of thrifting -- styling one piece so many ways brings the price per wear down! That made me feel good! They featured me in their post yesterday. Please be sure you visit them here and here and say hello!

SHOP THE POST: