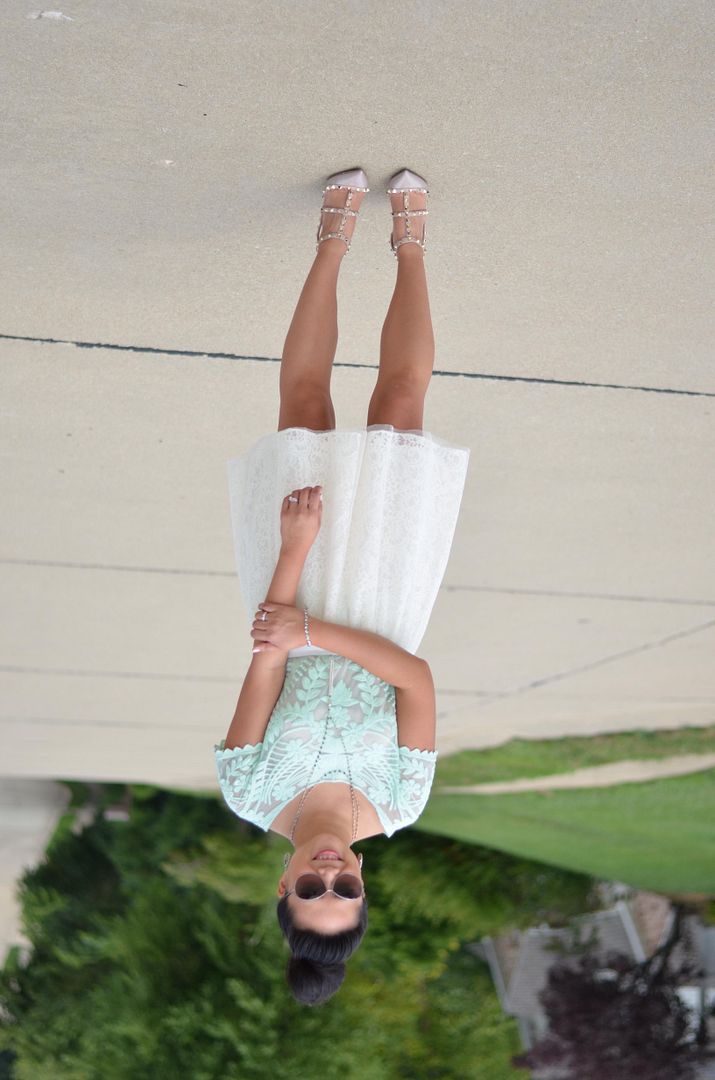 This outfit reminds me of a skirted version of this look I wore a few months ago here. I love the look of soft neutrals paired together! There's something so refreshing about it! And since I had only worn this top as part of a weekend look here, I figured I'd repurpose it for an office-friendly outfit. (Funny that I chose a bun and Rockstuds for both looks…)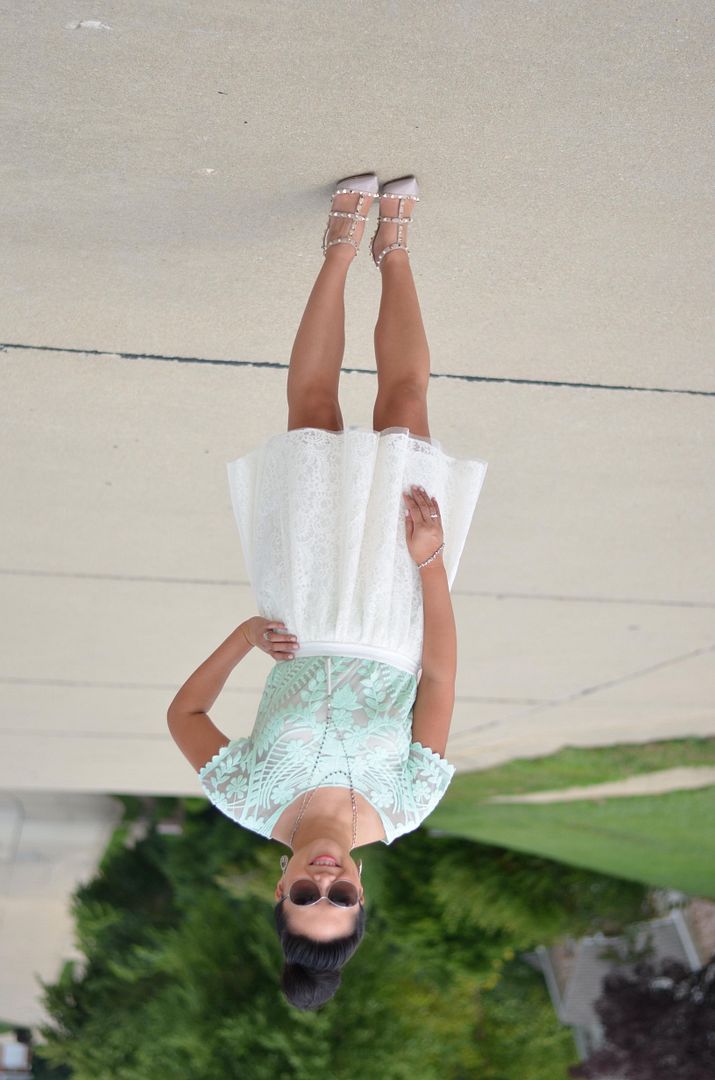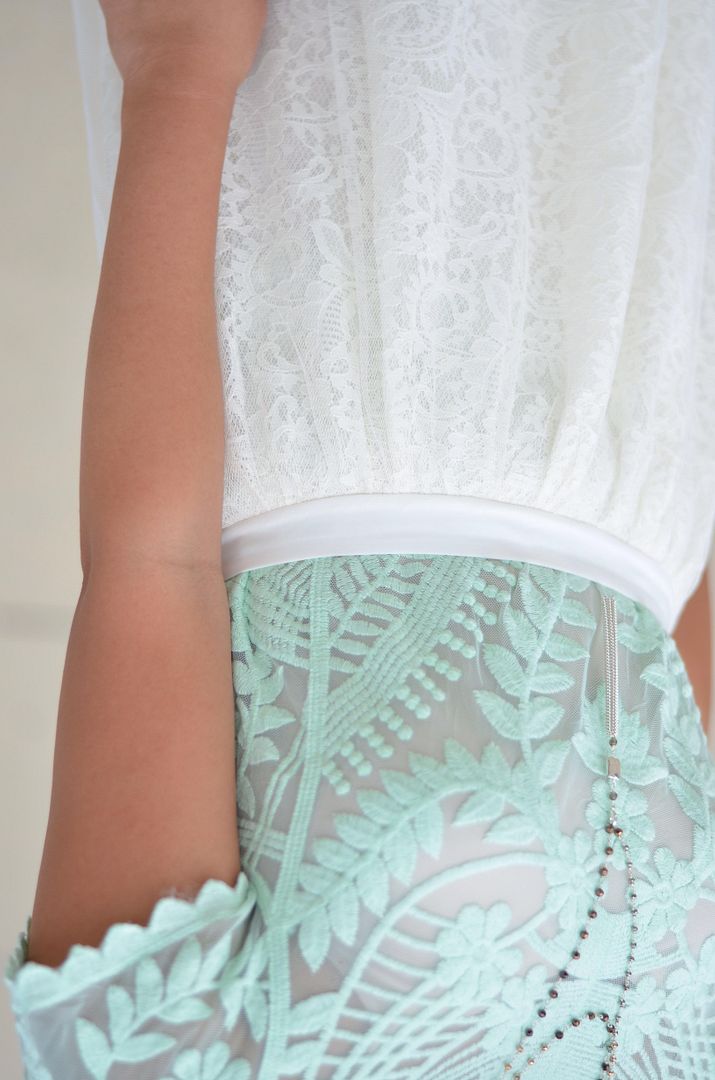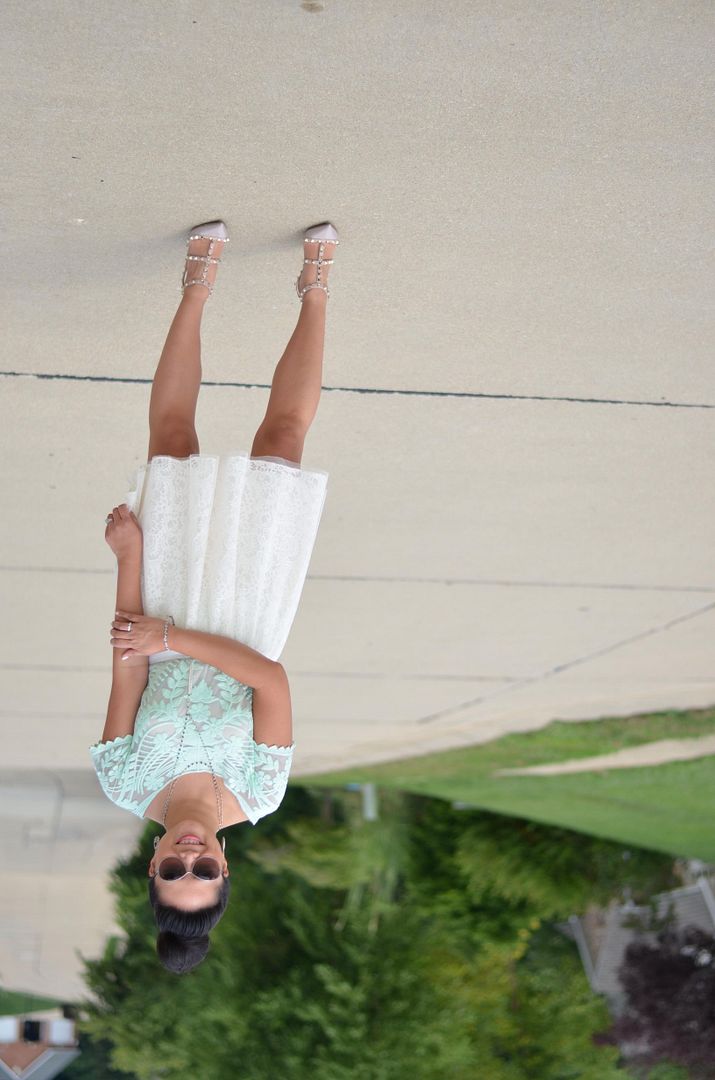 I've been aimlessly looking for a tulle skirt. I don't know why - because I was a ballerina in another life? Because they're completely impractical in real life? I've tried one from Space 46 Boutique, but it was too small (they believe in reverse vanity sizing, and I should have ordered an XL.) I haven't ordered a larger size yet because I'm thinking maybe it's just dumb for me to want one anyway. I also tried one from Modcloth, but I honestly have not been able to crack the code for sizing at Modcloth either, so that skirt ended up going back.
When I saw this skirt at Express, I figured it was worth trying. I also thought that maybe one day I could simply find a crinoline slip to make this fuller. For now, I think this is a great real life option. You're probably thinking - hey doesn't that look like a skirt you already own? (Seen here.) Yes, yes it does. Obviously this one is lace, but also, my other ivory skirt fits a little on the snug side which results in me having to wear it higher on my waist, which then results in me being uncomfortable all day. This one actually fits - although I did go a couple sizes up because I wanted it to sit lower on me vs. being "high rise" as it's described to be.
Whew. That sure is a lot of talk about a skirt. But speaking of ballet - I just bought Essie "Ballet Slippers" and I can't stop looking at my fingers. I'm usually into dark or bold colors, but I am so obsessed with this color. You saw it on my nails on Monday:
I liked it so much that when it came time to switching polish, I ended up just repainting my fingers this same color. OBSESSED.
That's all I got for ya today! Have a great weekend!

SHOP THE LOOK: