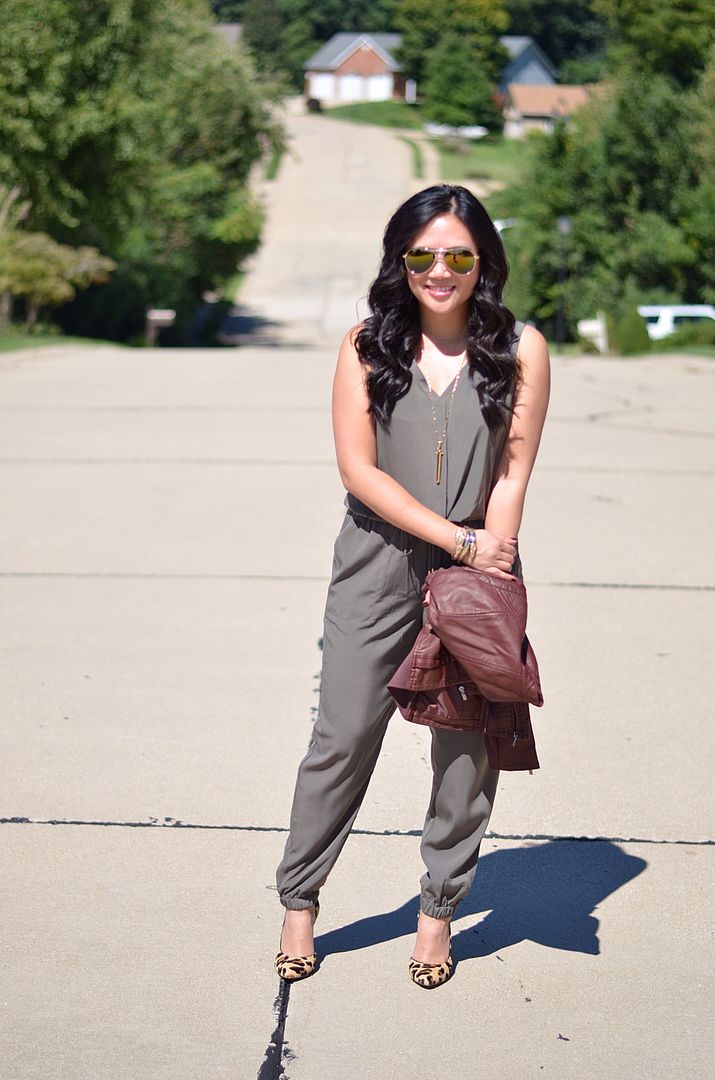 I know what you're thinking. No, no, no, it's not quite cool enough to wear a faux leather jacket. It's just that I bought this jacket last week, and I wanted to a) see what it looked like with this jumpsuit and b) convince you guys that you need it, too. I already have it in black and wore the heck out of it last year. I had been wanting oxblood, too, but had decided it was too late in the season last year to be buying any more jackets. Lucky for me it's back this season, so I decided to take advantage of some coupons and get it for $50 off.
I love the way it looks with the jumpsuit, and I can't wait to wear this exact combo when it cools down more! I mean, I loved the jumpsuit on its own - even better than the black one I already have, but the jacket just kicks it up a notch, dontcha think?
Even if you're not a fan of the jacket/jumpsuit combo - I do highly recommend the jacket. The fit is true to size and figure flattering. And it's deceivingly warm for how not bulky it is.

SHOP THE LOOK: