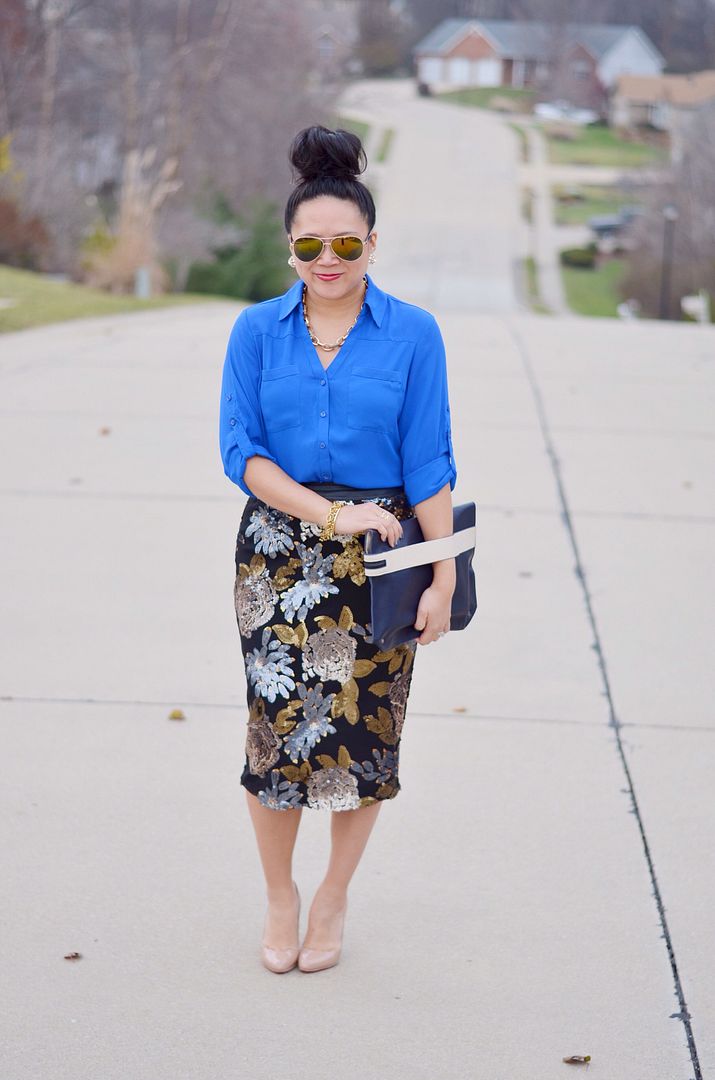 I'm actually on the road again for work, but the Spotlight Weekly linkup theme this week hosted by
Elle
and
Jacqueline
is "Sequins and Sparkle" and I really wanted to participate.
Remember this skirt from the Nordstrom Anniversary sale? No? Let's refresh your memory.
I always like to see how I styled things last, so for the sake of comparison, I pulled this out of my archives.
Not a completely different night and day transformation between the two looks, but I did decide to make this a little more work to holiday happy hour friendly with my styling today.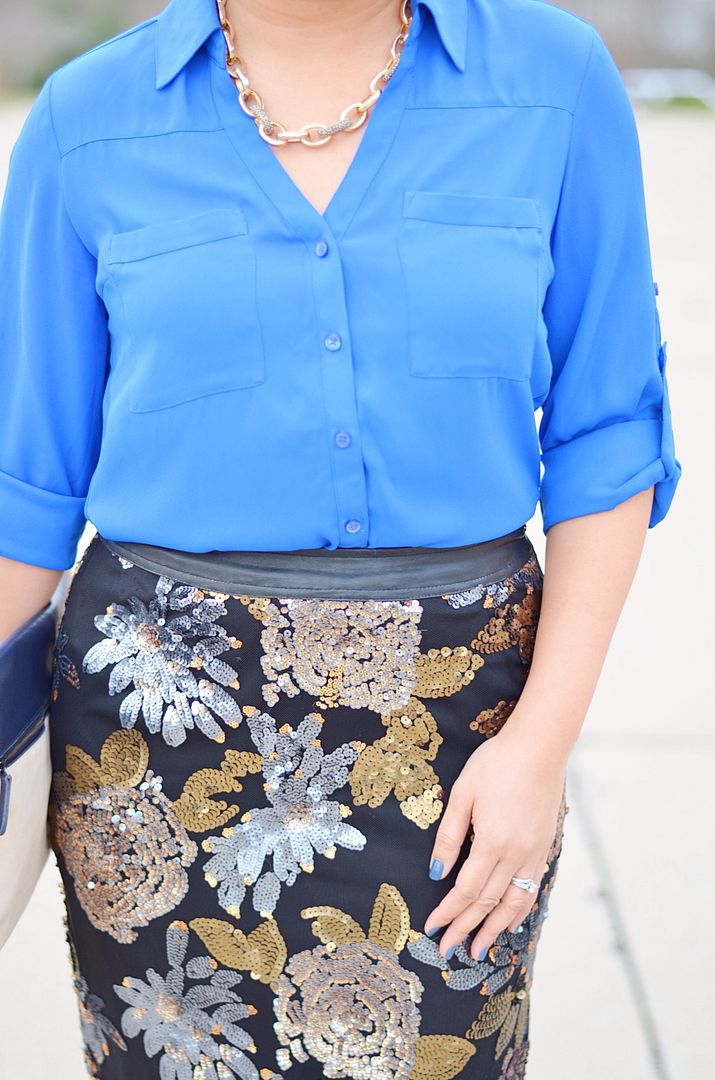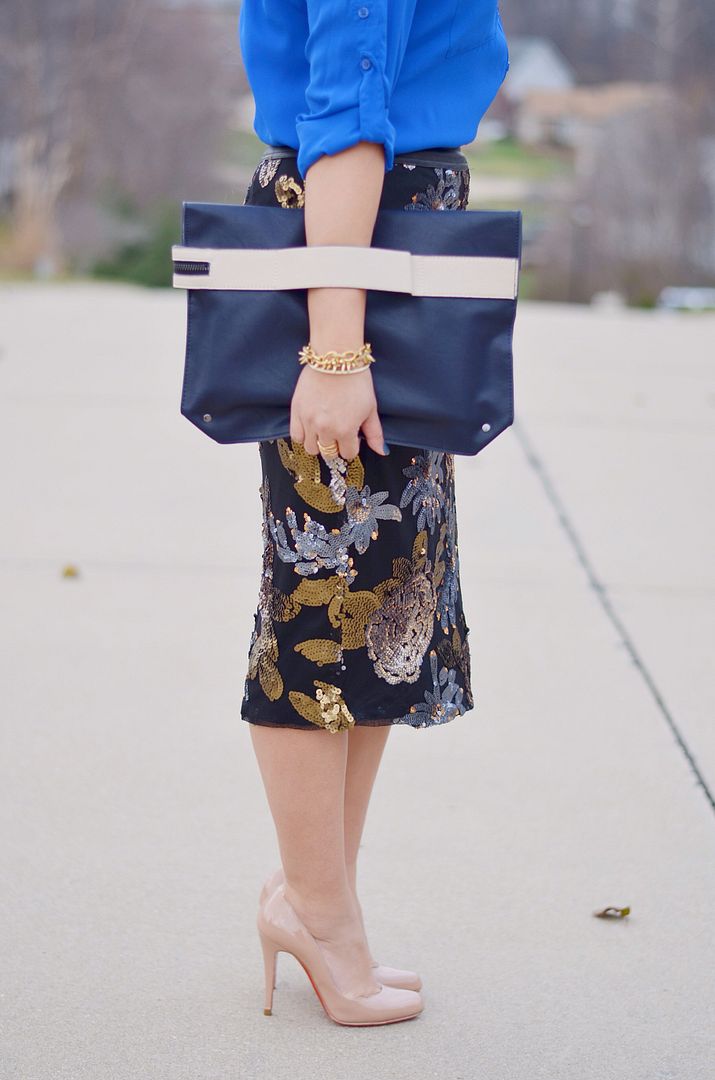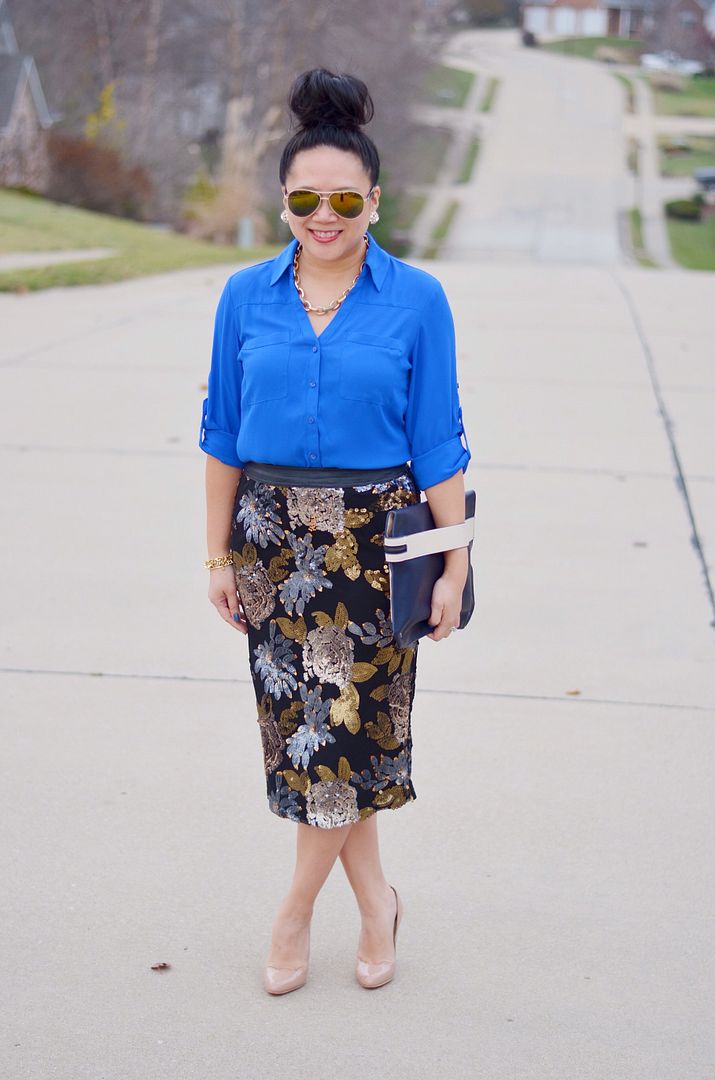 Since I hadn't worn this skirt since the summer, I was excited to style it a little bit differently for the current season. I almost reached for my black portofino instead, but at the last second, decided to pick up the blues in the skirt with this cobalt one. My new clutch was the perfect finishing piece. The arm strap is actually quite convenient, and it visually looks stunning as well. When I saw that it was marked from its already low price of $16.90 down to $11.24, I started trying to think of anyone and everyone I could order this for! It's a great piece at an unbeatable price. (That's code for: BUY ALL OF THEM.)
The $650 EXPRESS Gift Card giveaway runs until Monday!

SHOP THE LOOK: