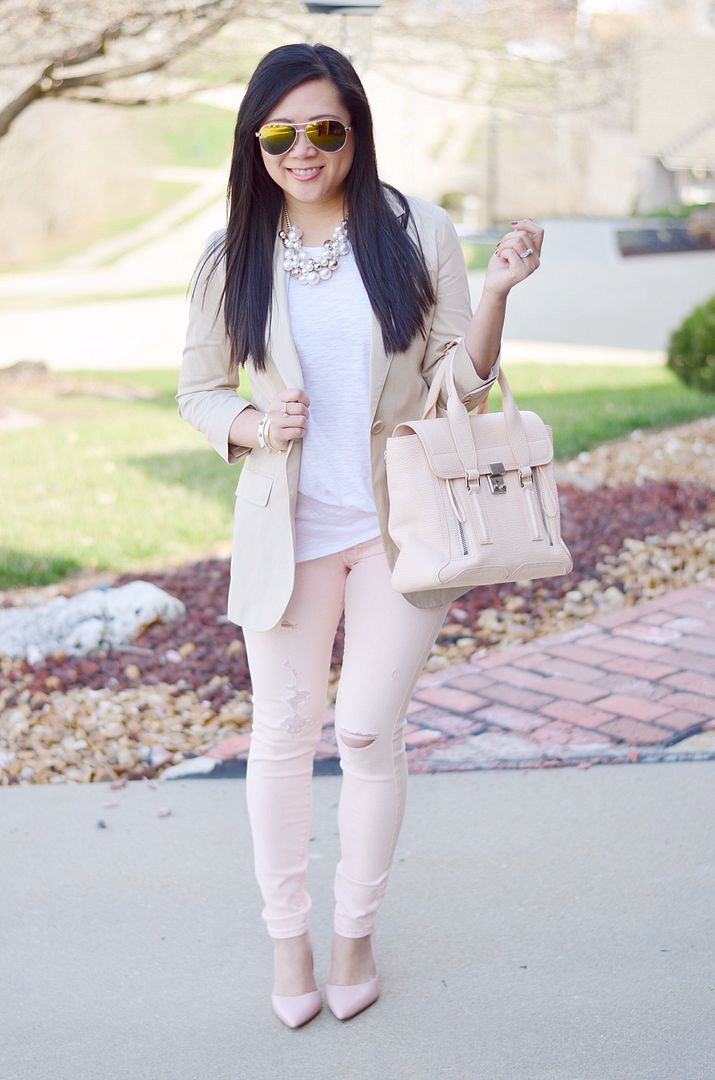 Spring always has me obsessed with blushes and nudes and I just absolutely love pairing them together. This outfit has a little bit of everything that I am obsessed with at the moment. The colors, my favorite knot tee, distressed bottoms - it's a recipe for outfit success.
I've had this blazer forever and at one point, I almost purged it. But it's the one piece in my wardrobe that always surprises me when I put it on and I realize how much of a staple it truly is. Especially when finishing out an outfit like this!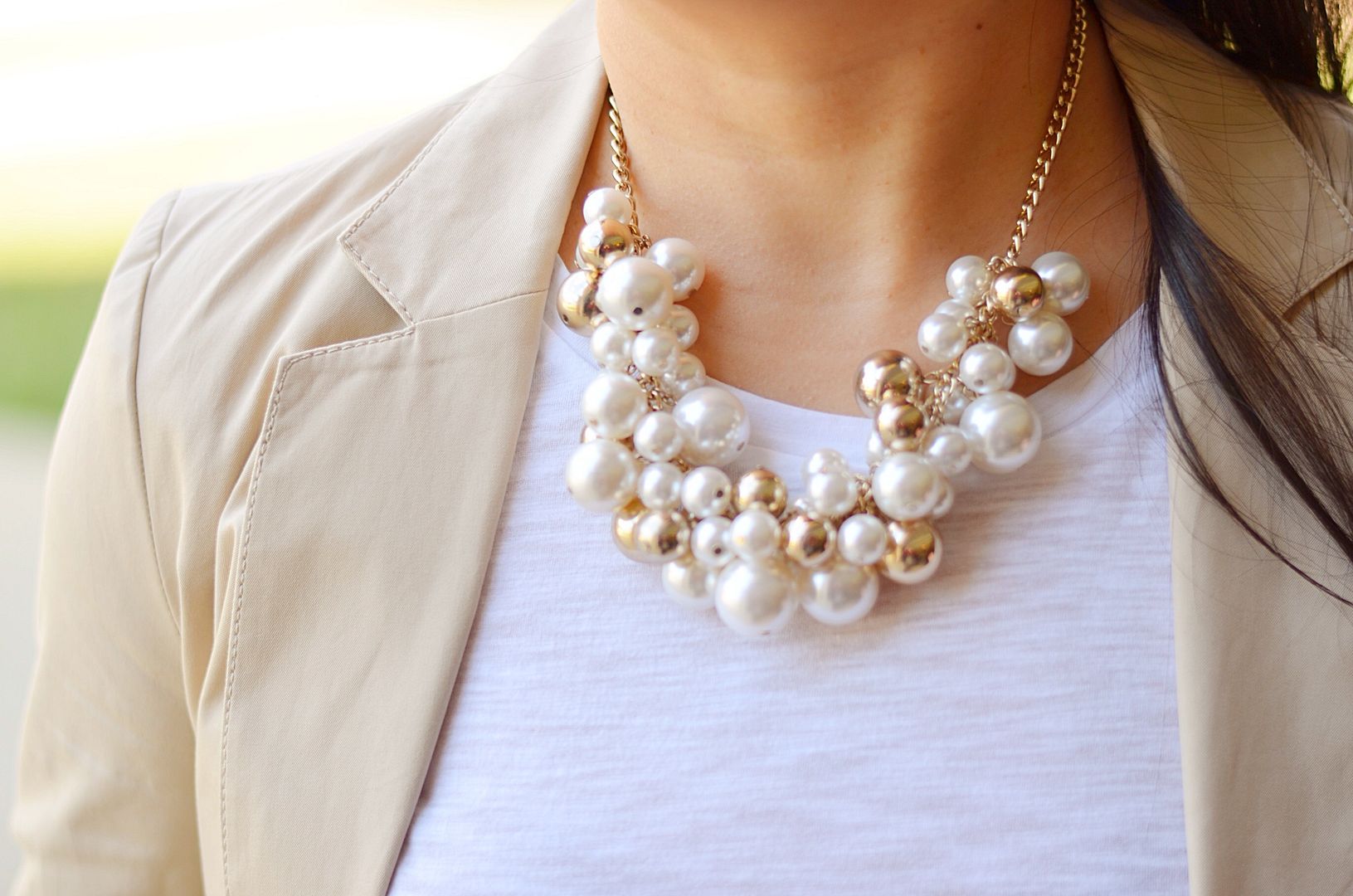 I feel like I just can't get back into the swing of things as it relates to the blog! Ever since I finished the capsule challenge, I've been excited to settle back into normalcy. Take my photos on the weekend, share my new purchases with you, etc. But between travel, and busy weekends, and travel, and now trying to fight this dumb cold, I just can't quite get back on the horse.
I'm also still in the transition period at work. Everyone keeps asking me how I'm liking my new job, but I'm maybe only dedicating 30% of my time to it, if that. Just when I thought I was almost into it, we lost someone outside of our department, but related to my old position. Since he gave the standard two weeks notice, it wasn't enough time to hire and train a new person so all of his responsibilities were absorbed by my team, which has handcuffed me a bit to my "old" job.
So, just as the weather is in between seasons right now, I'm in this weird in between phase in all areas of life right now!

SHOP THE LOOK: