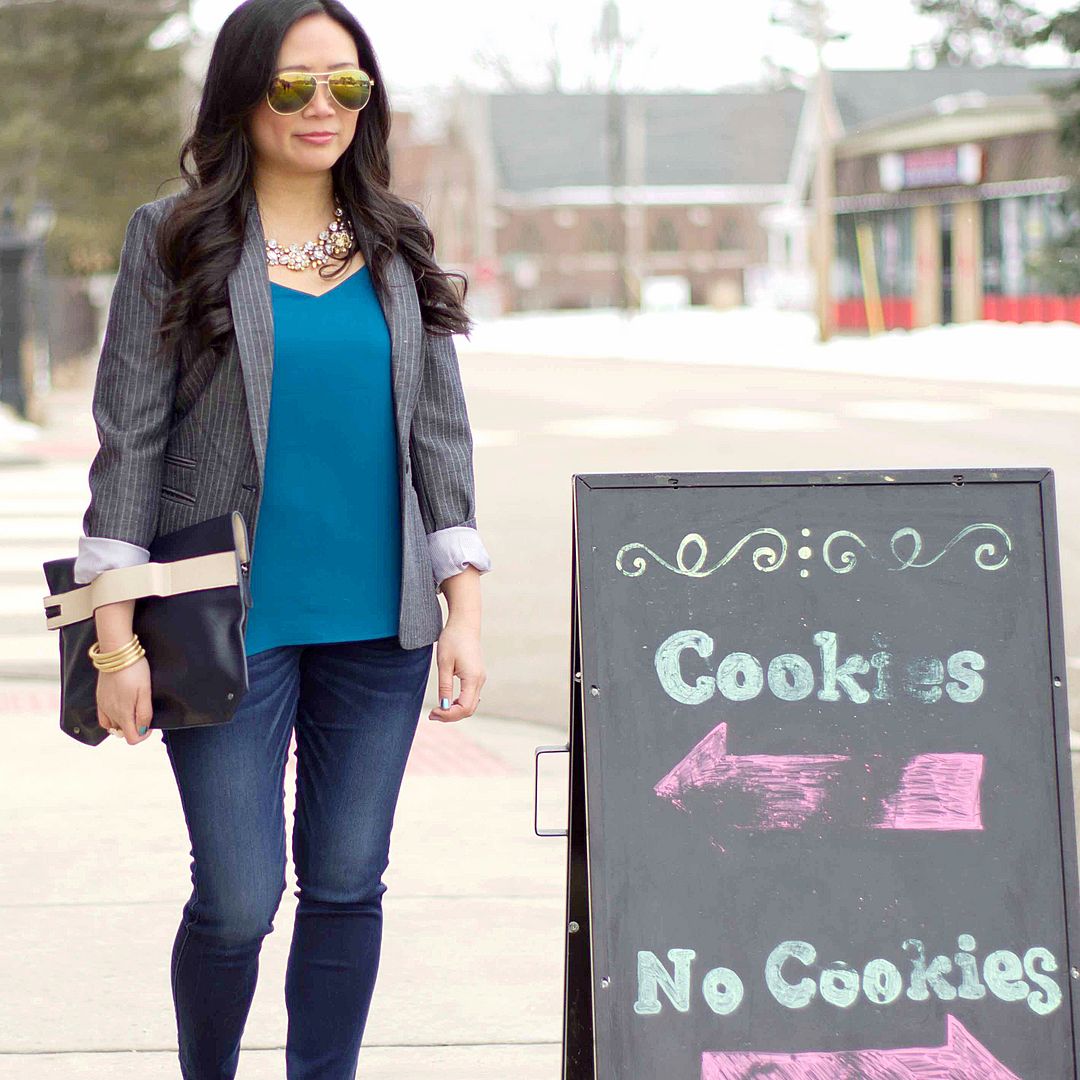 And here is the last of the
CS Gems
trilogy of outfits and necklaces. If you missed the other two, you can catch yourself up here and here. This one was probably my favorite of the three, though it's really hard to choose to be honest! And I just loved this clever sandwich board sign! Plus this necklace - so gorgeous and the perfect amount of bling for my outfit. I really hope these posts have inspired you to check out their goodies! I have five of their pieces now, and I couldn't be more pleased with them! Fashionable and affordable. You can't beat that!
Two of my latest acquisitions from
CS Gems
(use code CARYLEE15 for 15% off!)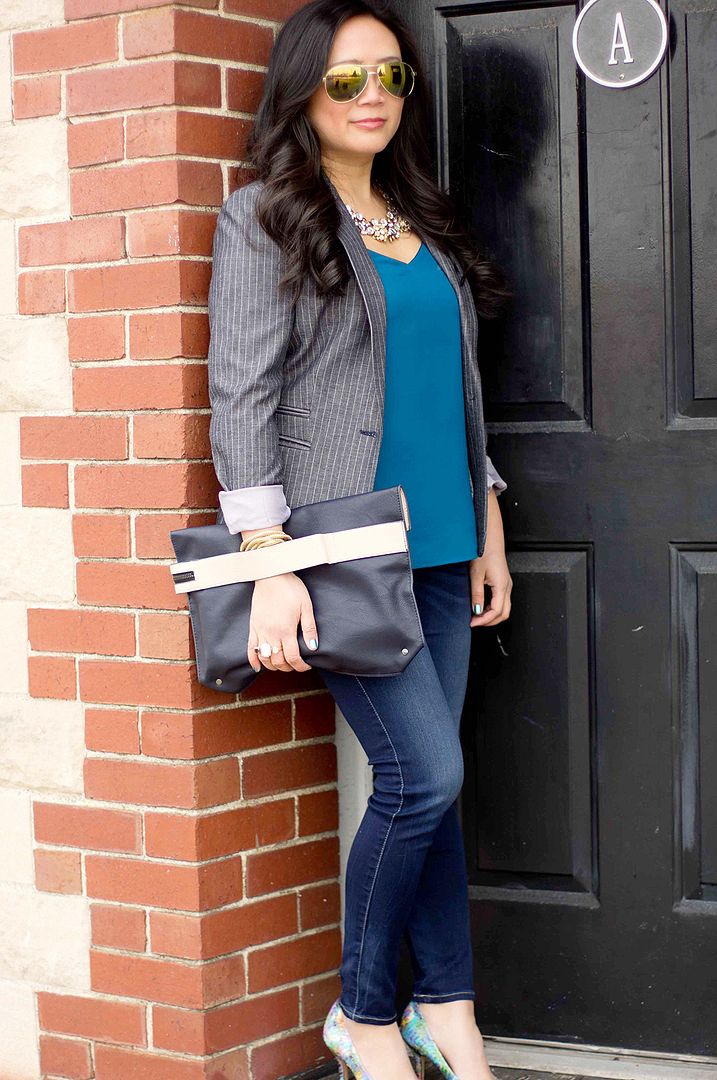 I got to know Stacy and Carrie a little better during this shoot, and come to find out, I work with a couple of people they know! I had to laugh and warned them that if they ever said, "Oh hey, I photographed that fashion blogger you work with!" they may get deer in headlights looks. Though I don't really mind if my coworkers know about my "moonlighting," it's not necessarily something I actively advertise at the office! If you're a blogger, do your coworkers know?
NOTE: CS Gems asked me to style this necklace in exchange for these photos, however, all views expressed in this post are my own. All outfit photos were taken and edited by CS Gems.
Enter the $600 Ultimate Cash Giveaway HERE!

SHOP THE LOOK: