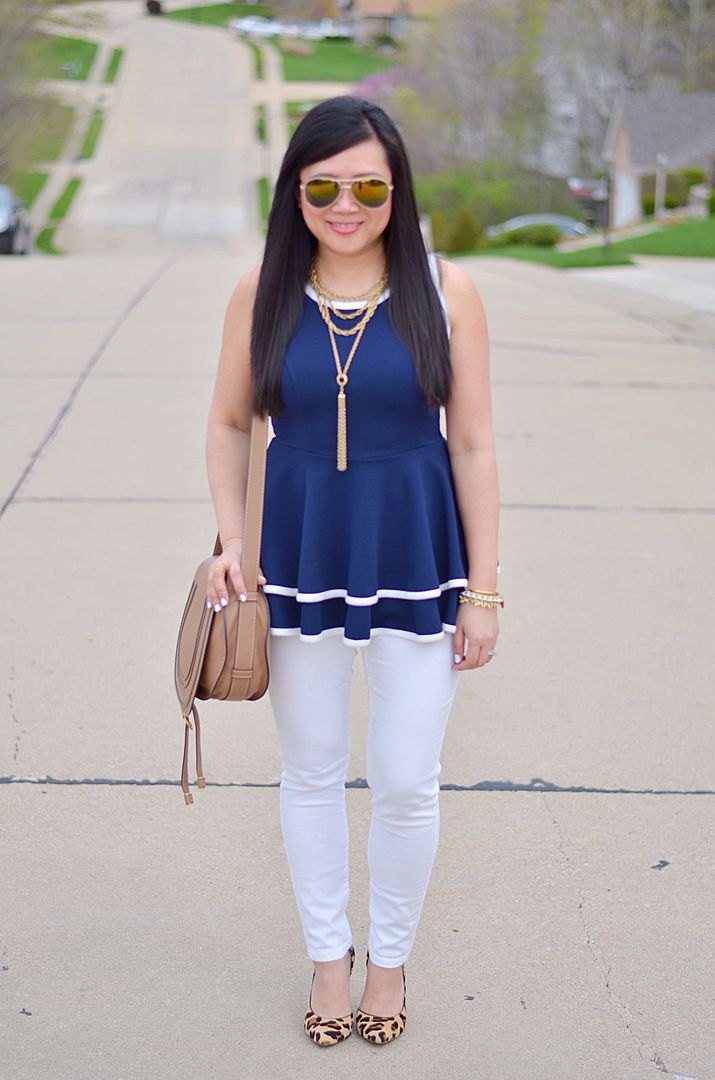 On Monday, I gave you a recap of the Spring Style Soiree hosted by ALIVE Magazine, St. Louis Fashion Week, and West County Center. I mentioned coming home with one top, and that would be this perfect peplum. I bought it from Altar'd State, which I had never heard of before that night. I was impressed by their runway presentation and was excited to see what else they had to offer.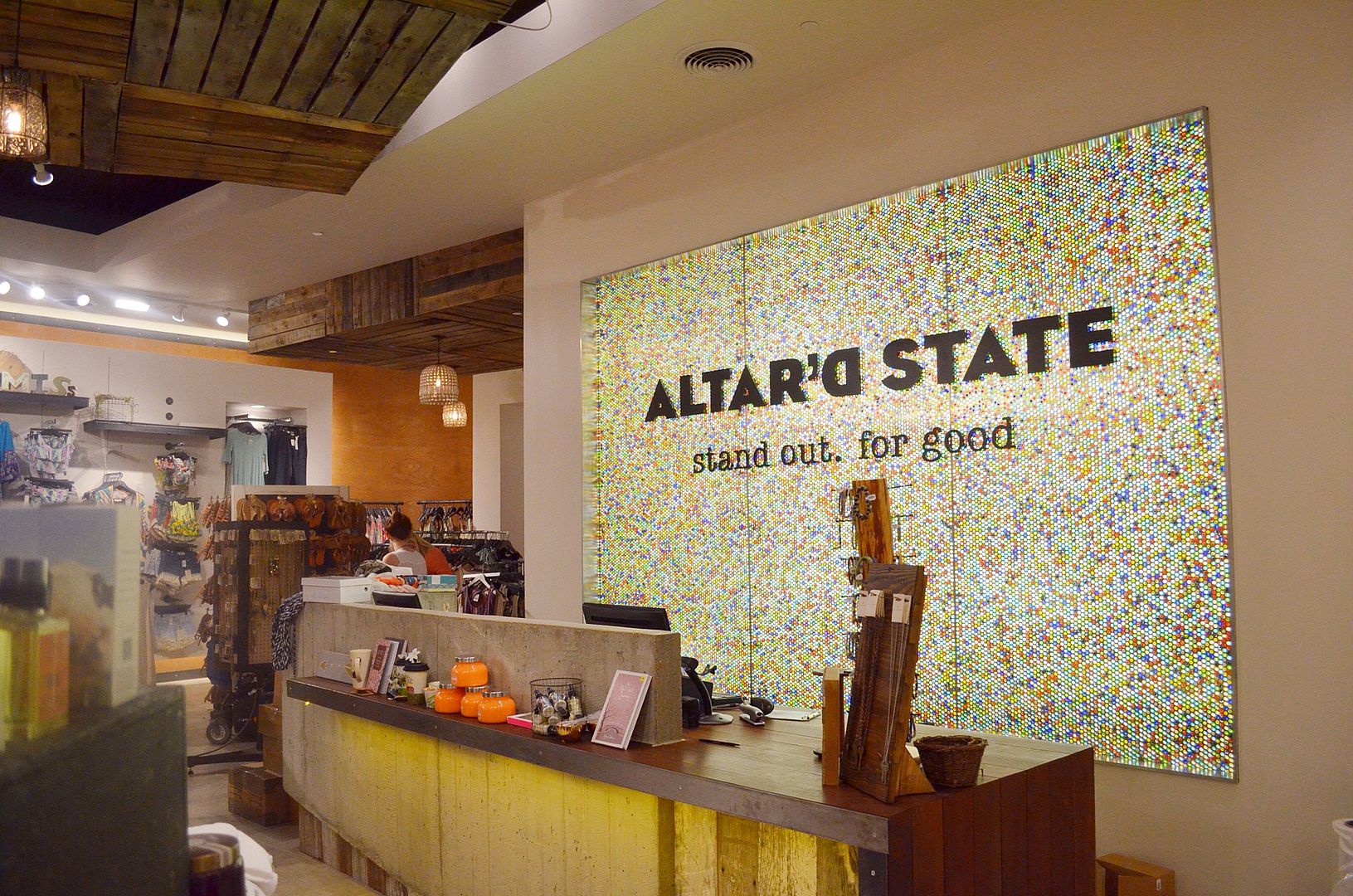 Apparently they have stores all across the midwest and southeast part of the country, so I'm a bit surprised I was completely in the dark. Yasmin, another local STL blogger, described it as an affordable option to Anthropologie because of their boho styling and clever home decor pieces. I can definitely see where she was coming from with that! I could have spent a lot more time in the store and know that I will be a repeat customer. For now, I was happy to add this peplum to my collection.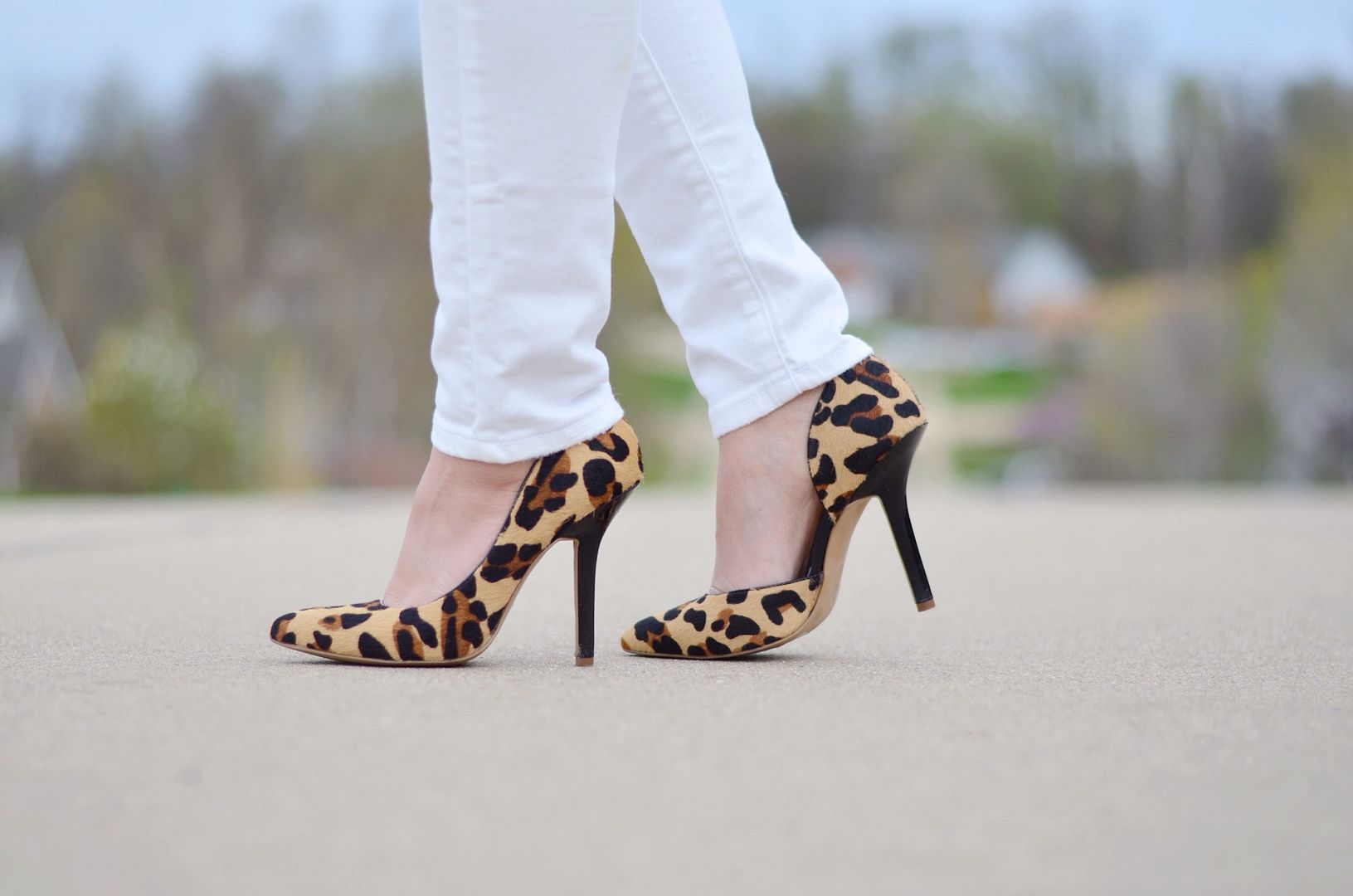 If you follow me on Instagram, you saw the sneak peak I gave you of this top. Before I left for San Antonio, I could not resist styling it for a flat lay. I got all giddy when I realized how perfect my beaded necklace would look with it!
I will have to wear the necklace with this top next time. Today, I decided to dust off my leopard pumps. I haven't worn them since my Remix challenge! You know it's bad when I shrug off leopard! But, I was craving them again, and lately I've been loving navy with leopard, so i was really excited to see today's outfit come together. And on a final note - I'm pretty sure anything + white skinnies = spring, amiright?

SHOP THE LOOK: