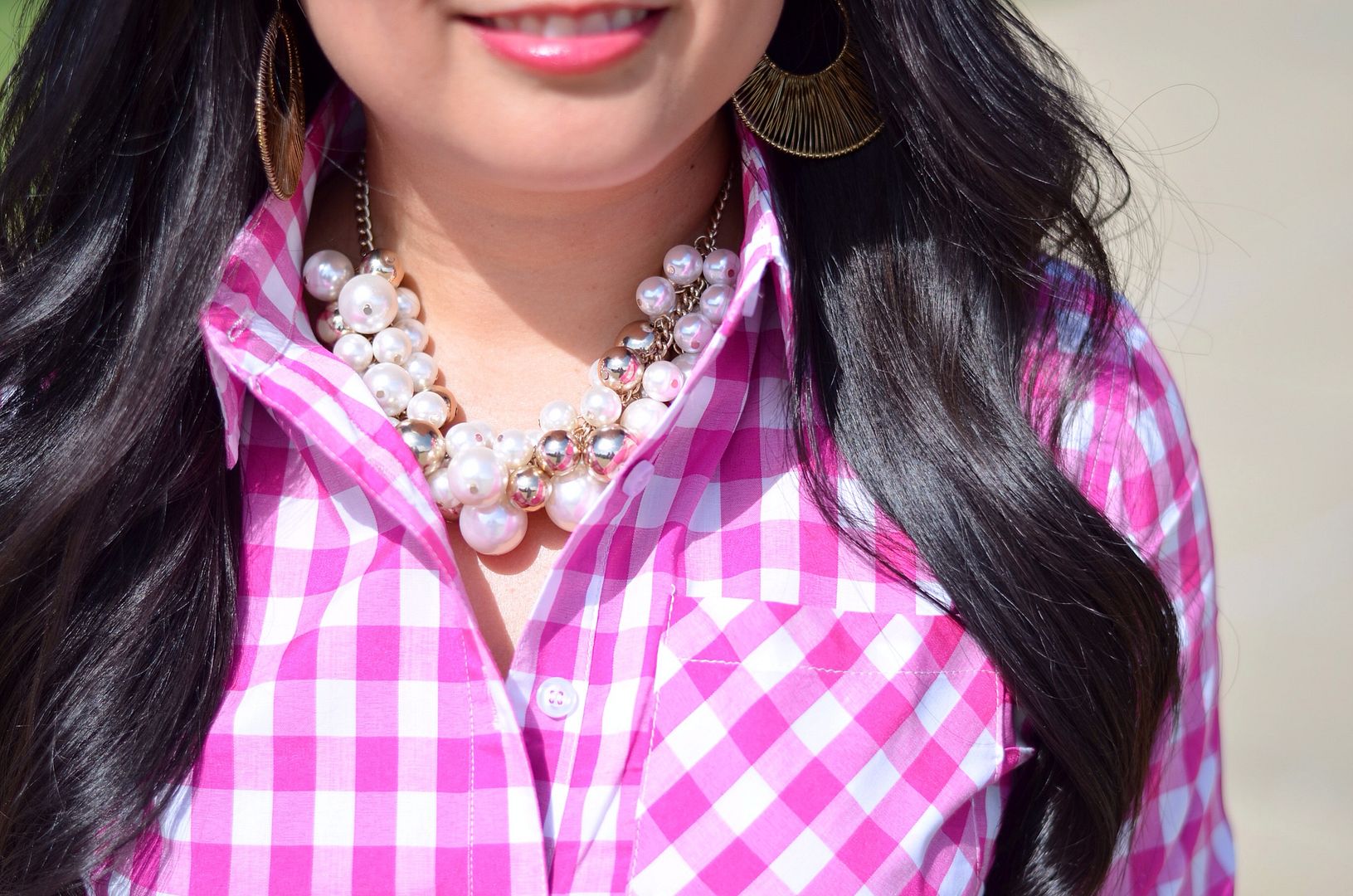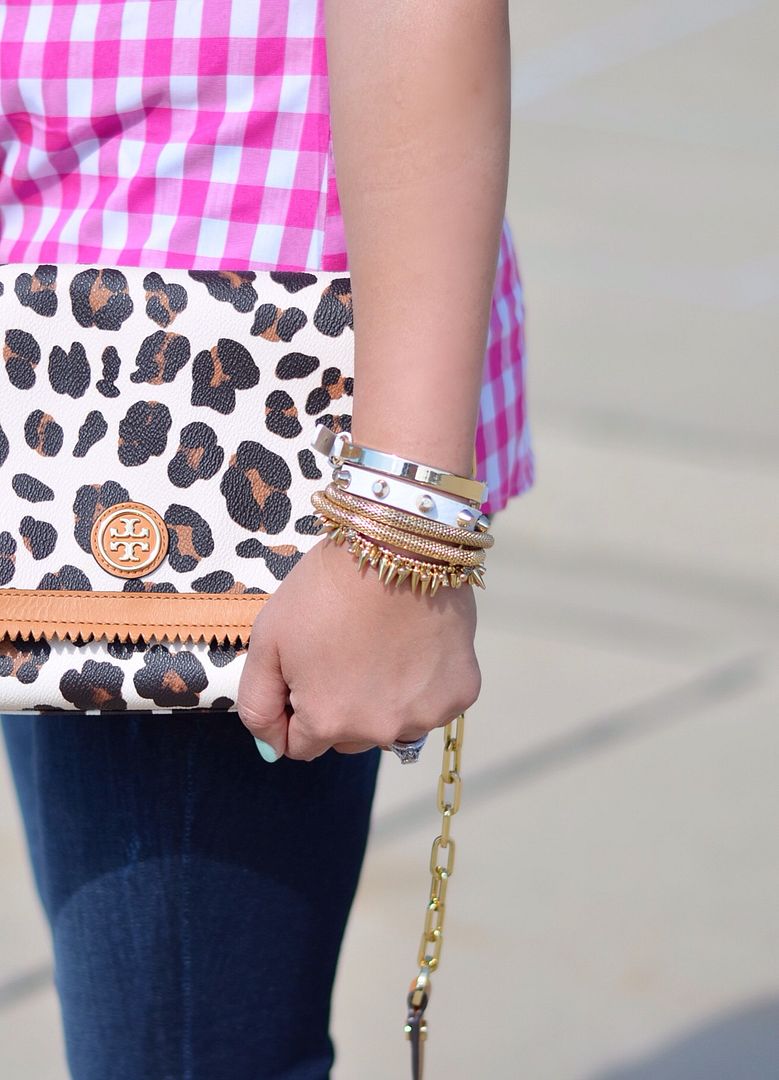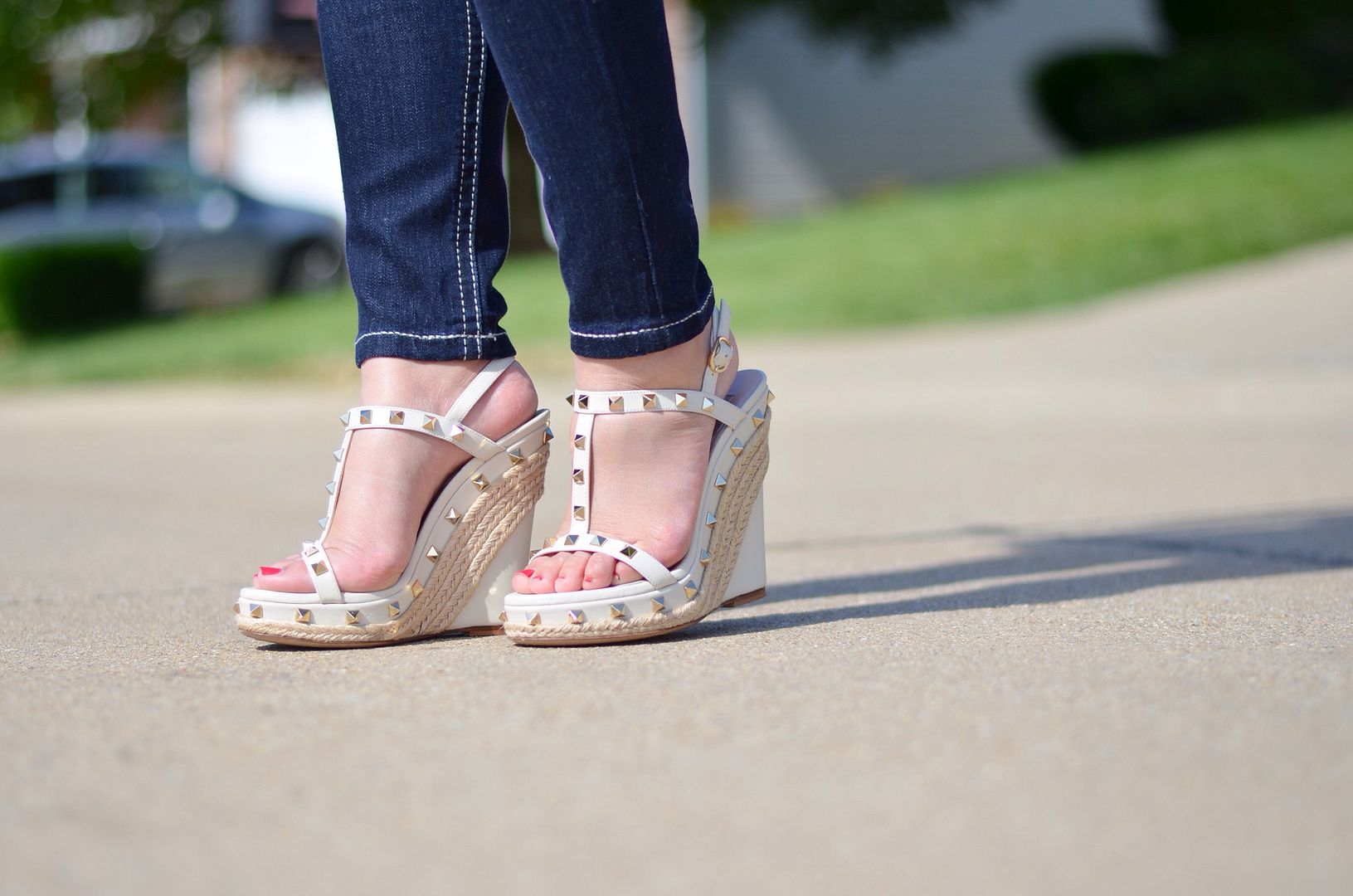 Last week, I shared a dress with you from one of my new favorite shops - Mindy Mae's Market. This top is another item in their Instagram feed that constantly has me tempted. They were having one of their flash sales, so I decided to finally take the plunge. It really is the perfect berry color, and I like that the gingham pattern is a little bit larger than you often see, yet not super big - it's just right. Leopard most definitely pairs perfectly with pink, so I decided to take it one step further and pattern mix with this gingham top.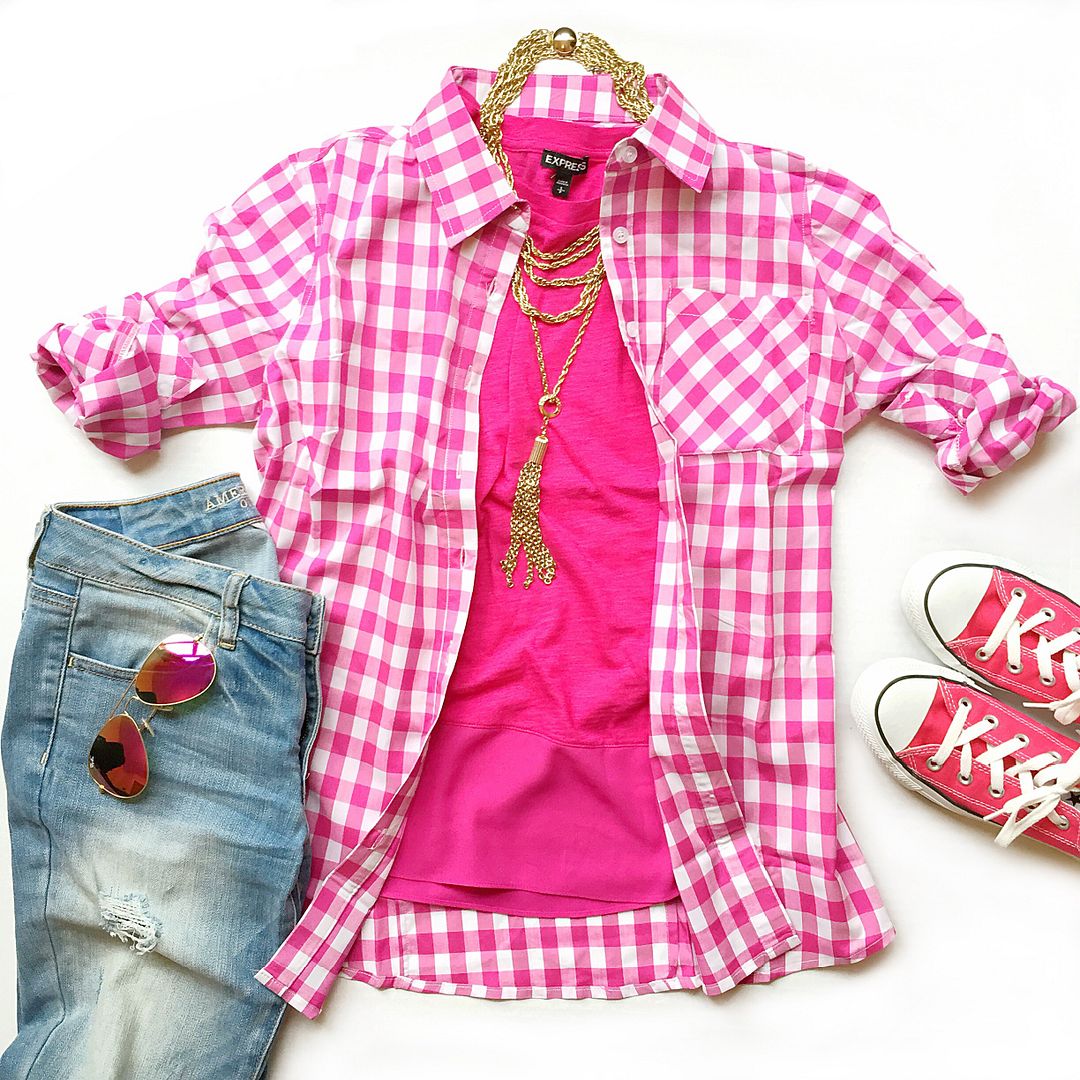 I always love leaving you with extra ideas on how to style
pieces, so here's a double header for you. Wearing this open over an easy tee with light denim and pink Chucks is a perfect weekend look. And I say this is a double header because I last showed you this pink tee here, so now you have two ways to style that also!
How do you like wearing your gingham?

SHOP THE LOOK: