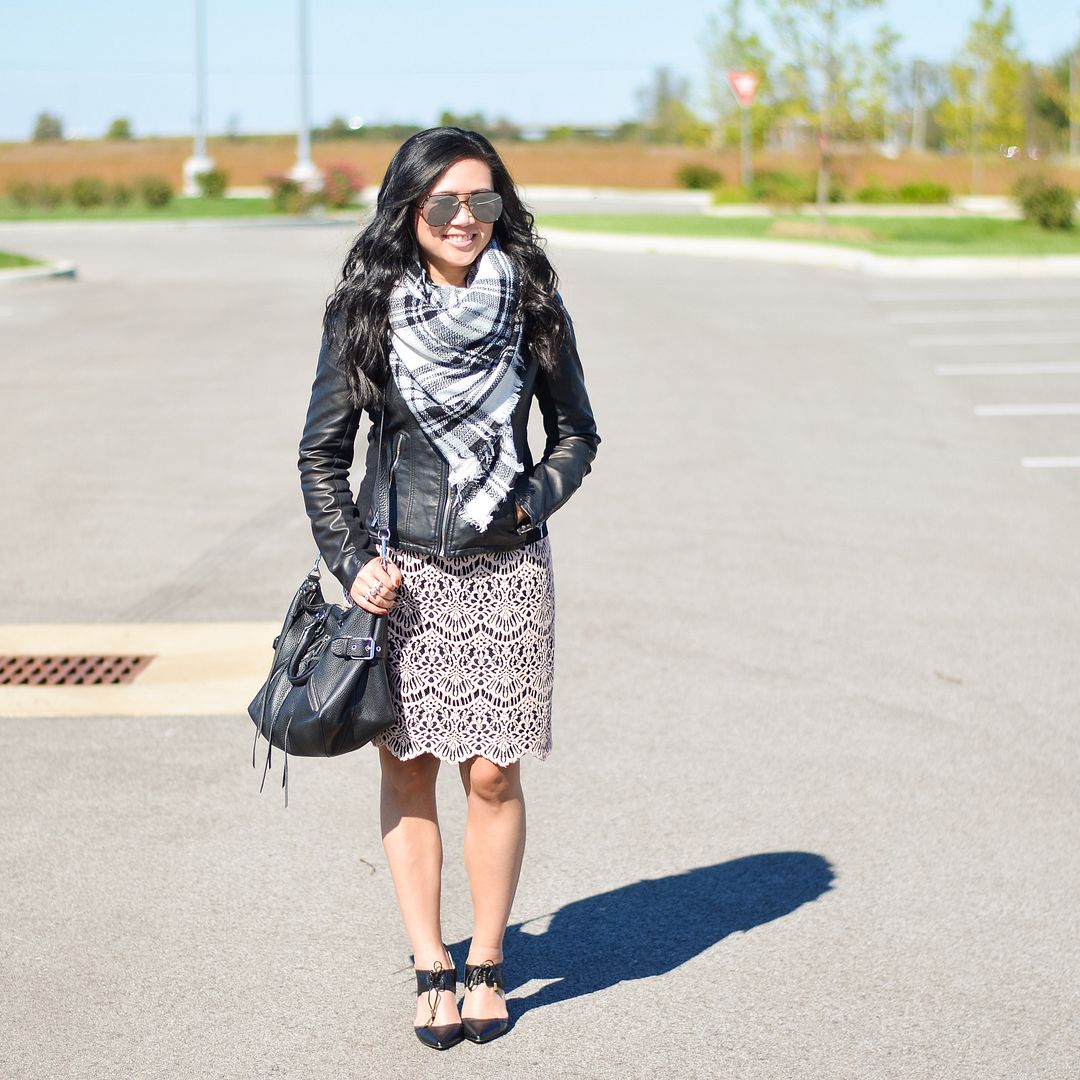 This outfit was inspired by Kim (The Style Tutor) and her Instagram post
here
.
I always love pairing opposites together like this sweet lace skirt and tougher moto jacket, so I knew I was going to recreate it the second I saw her look. Such a good combo. I threw on the blanket scarf for extra warmth and added interest. The plaid and lace print mix is a good one!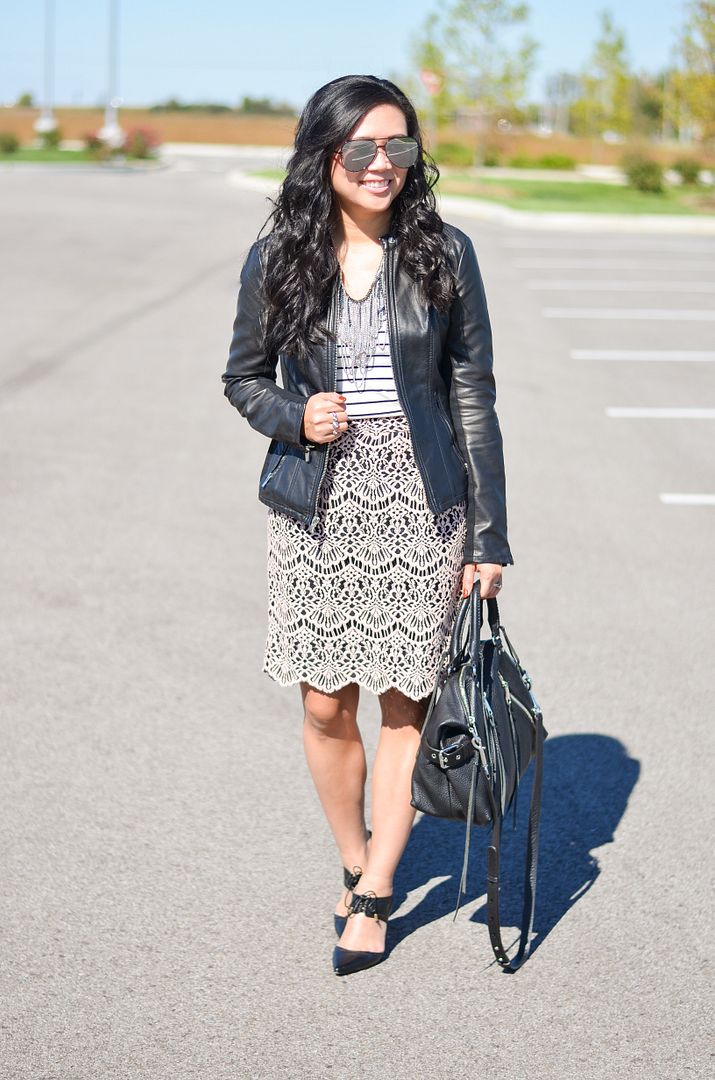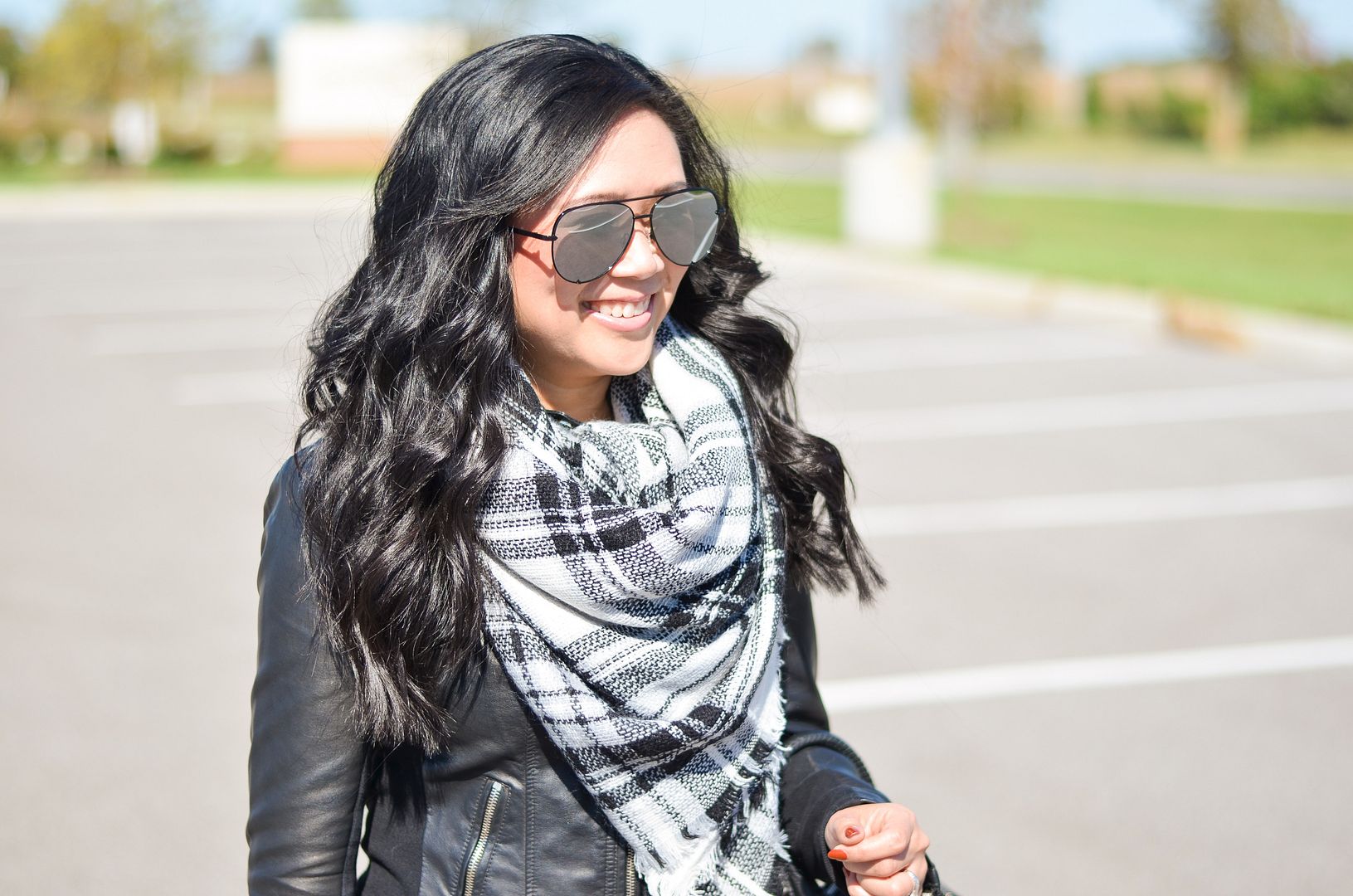 See how I neatly tie my blanket scarf here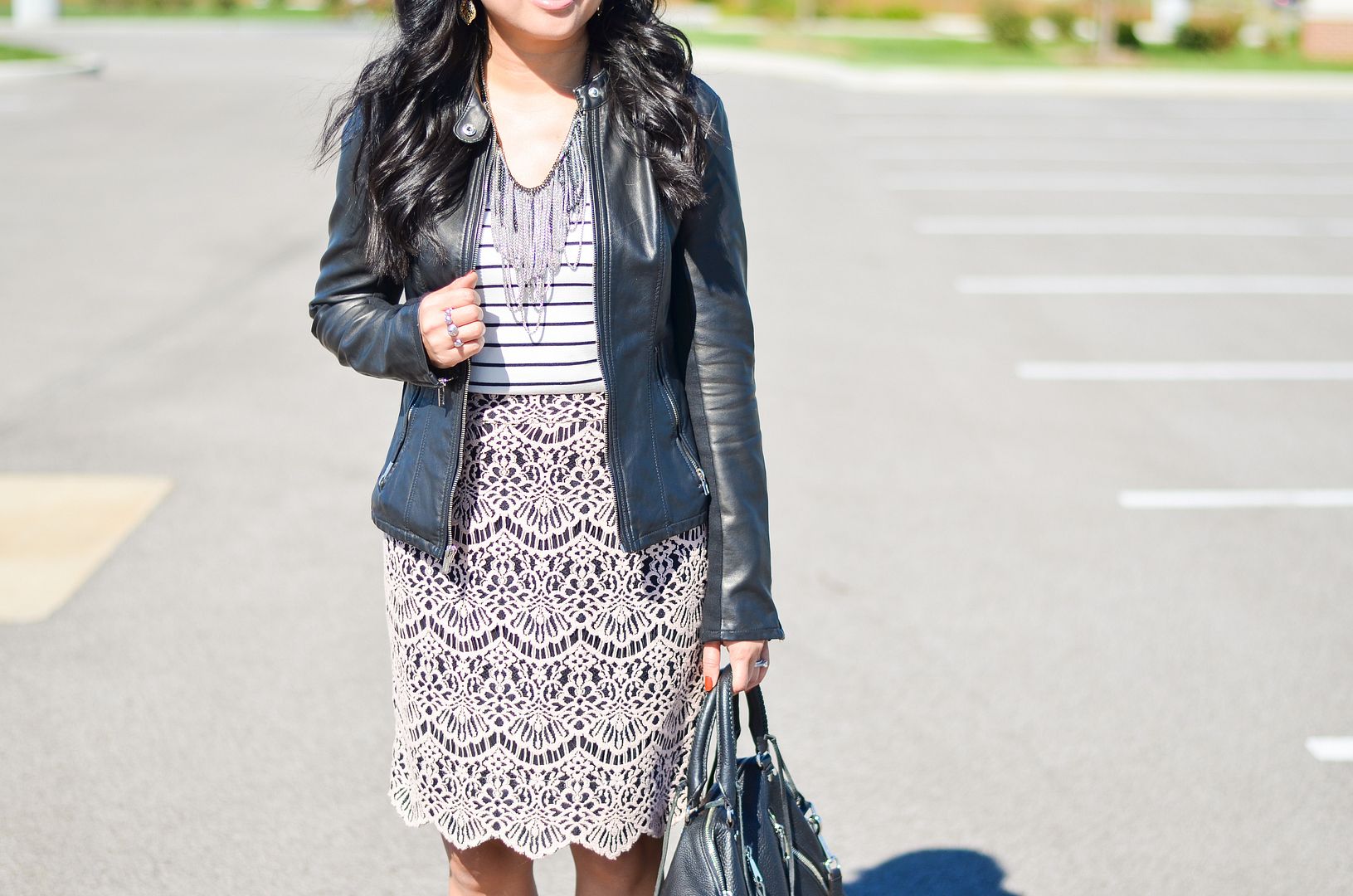 I've had this jacket now for 3+ years and it is *still* available at Express, probably because they realize how much of a valuable and classic staple it is! If you haven't snagged it in previous seasons, I highly suggest you put it on your "must have" list for this season. For some reason, I've been craving it even more this year. I've already busted it out twice and it hasn't even been cool for that long! (You can see the other outfit
here
.)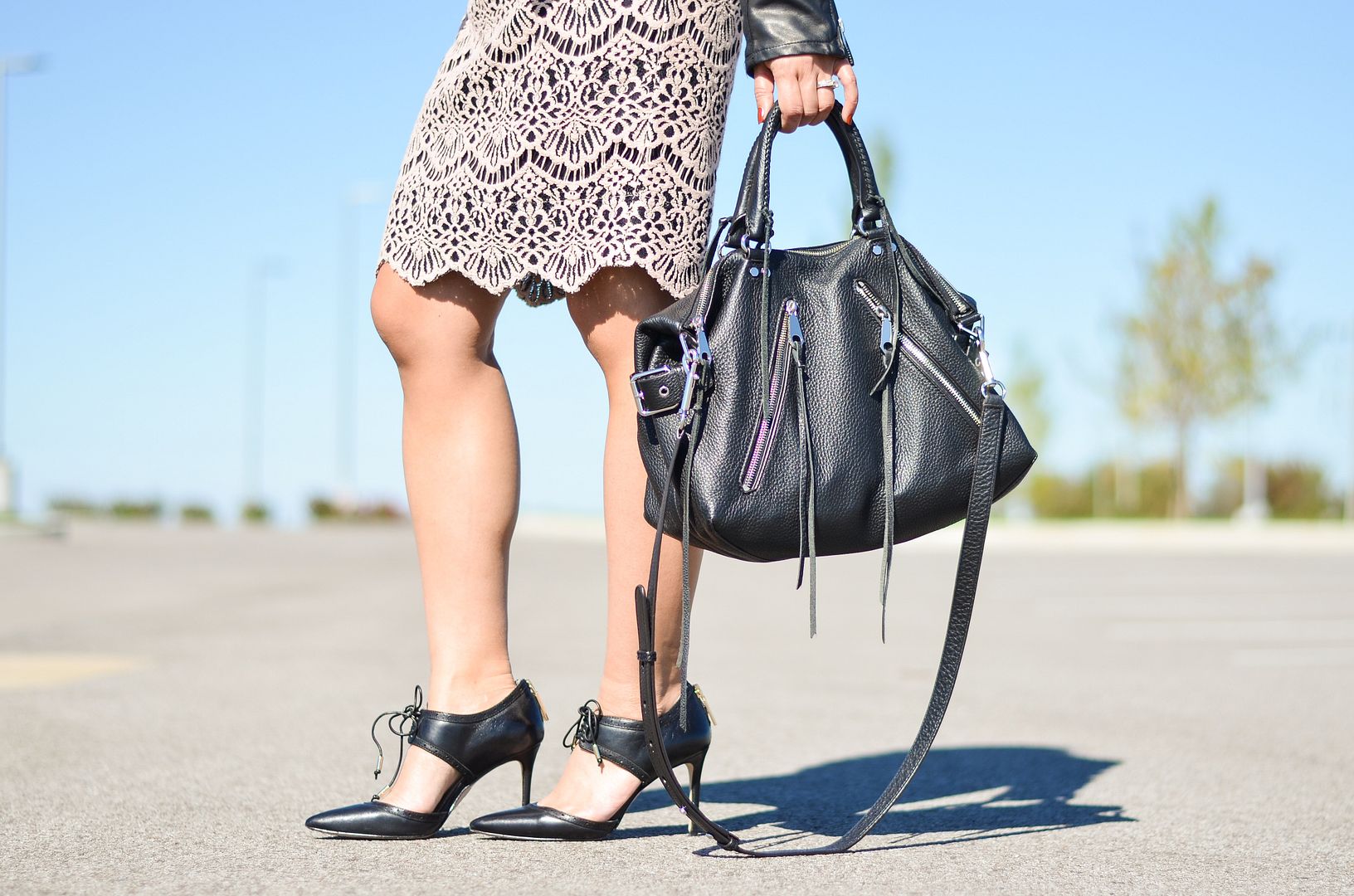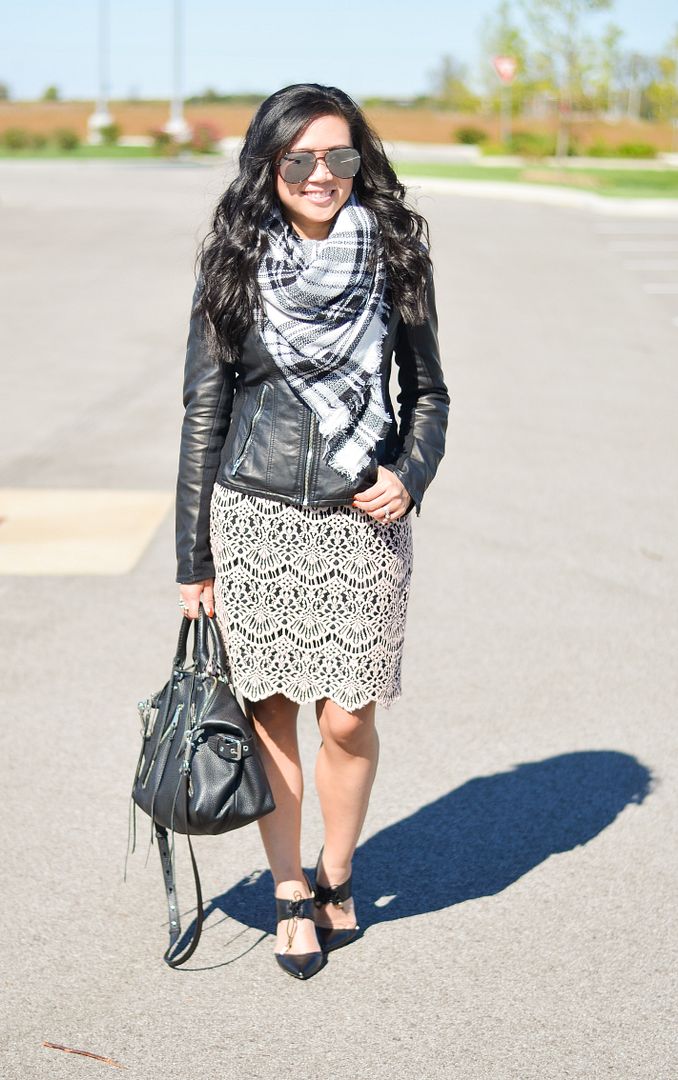 Hooray for hump day! It's all down hill from here! I'm looking forward to the weekend because we have an annual bonfire to go to on Saturday and then a cruise to a winery on Sunday! This weather has me all sorts of happy, and it will be perfect for these two events! Not much else new to report here. The husband has had a crazy travel schedule this week which means that my morning commutes are extra horrible since I have to do them solo (aka actually drive myself!) It's a good 45 minutes each way on a good day. Sometimes it can take all of an hour!!! If the husband and I didn't work together, I'm not sure I could do that commute every day! I can't handle it! Thankfully he is home tonight and then I can look forward to the weekend!

SHOP THE LOOK: