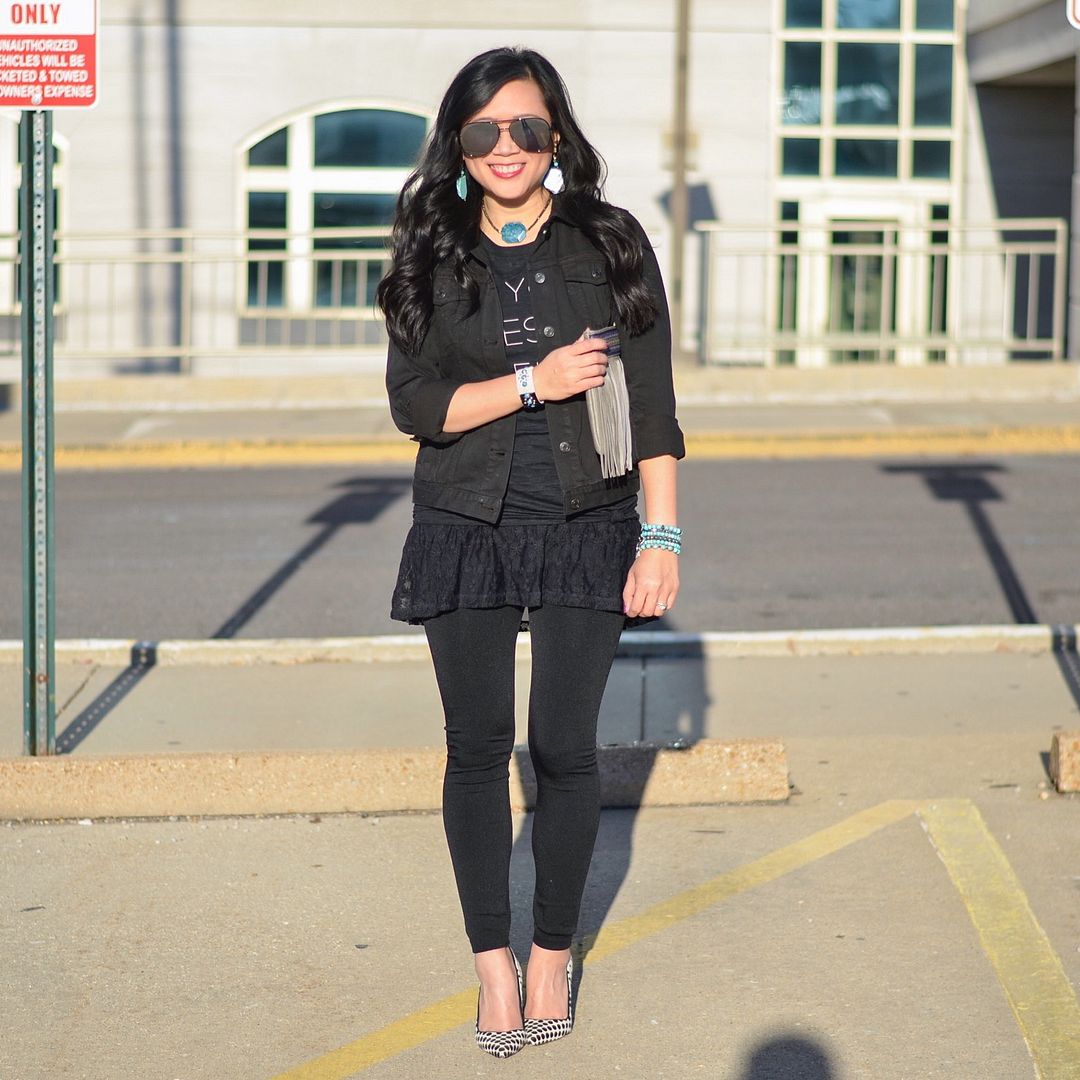 All week I've been sharing items I scored from the Paperdolls grand opening party last Thursday. I was so excited to find this tee in my swag bag. You guys know I am a sucker for clever graphic tees. I didn't want to wait until warmer weather to wear it, so I decided to add some layers to make it a bit more appropriate for the fall. This black denim jacket turned out to be the perfect outer layer.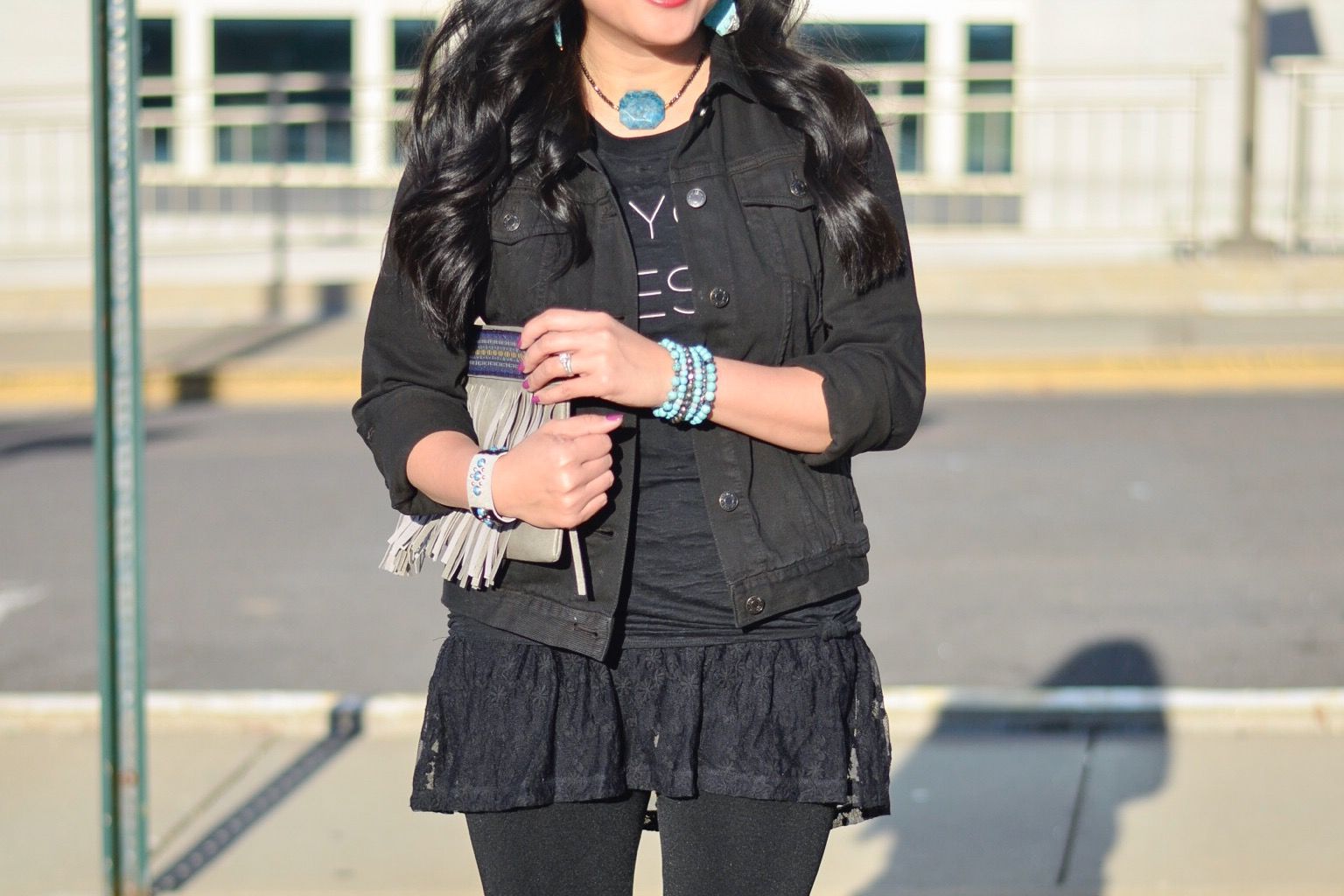 I wasn't sure if I *needed* a black denim jacket in my life, or if it was going to feel dated to me. I decided to take the plunge, and I am happy I did. It's a nice alternative to my black faux leather moto jacket that I seem to be wearing on repeat this year already. Plus it's a nice weight when the weather is chilly but not super cold. As thin as my faux leather moto jacket is, it is surprisingly warm and can get hot pretty quickly if the temps are not super low!
I could have gone all black, but I decided to break things up with some pops of turquoise and of course these amazing dotted pumps. These shoes definitely help me feel like my best self!
Adding a lace tunic as an under-layer is a good way to make this tee appropriate for leggings! I've done this a few times before (
here
,
here
,
here
.) It also adds a bit of warmth to the outfit, too, which is convenient.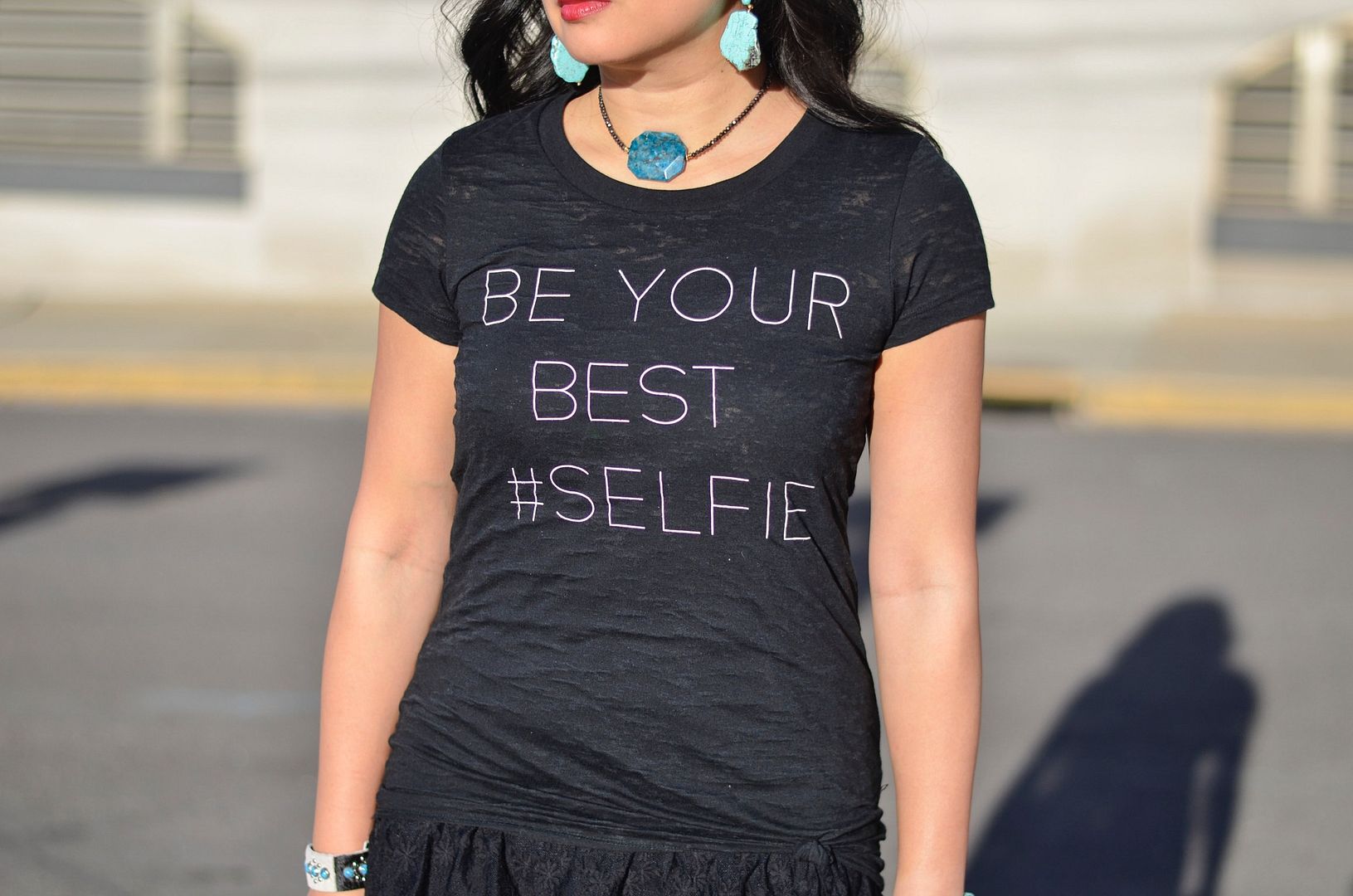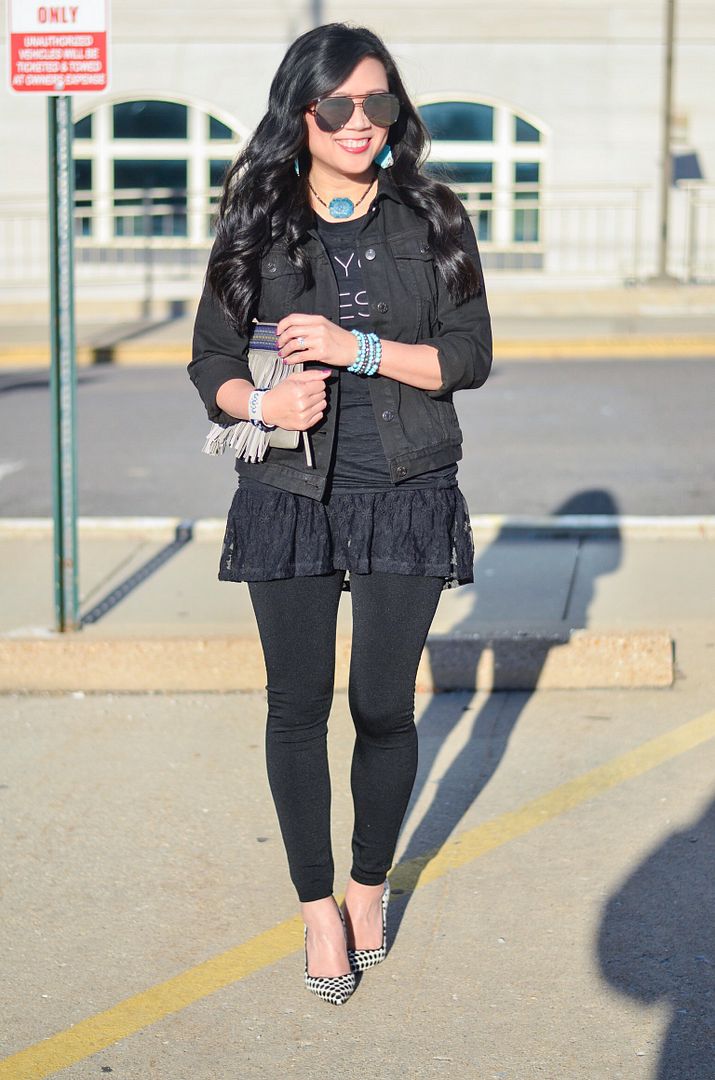 I ended up wearing this to the movies with the husband to watch Doctor Strange. The movie was good, but it was just a little bit dark for me. It wasn't my most favorite Marvel movie, but the husband really enjoyed it. I was happy that Rachel McAdams was in it though! I feel like I haven't seen her in a movie in forever!!
Speaking of the husband, his birthday is Saturday! We have a wedding to go to that night, so I like to think that they are just throwing him a big party to celebrate! Funny because we spent my birthday weekend this year at a wedding also! We also have to get the house ready because there are only two weekends left before my family gets into town for Thanksgiving!!! I'm so excited!!! What are your plans this weekend?
Bloggers! On Tuesday, November 22 be sure to stop by Pinksole, More Pieces of Me, or On the Daily Express to link up your Black Friday themed post. All bloggers who join the link-up with a qualifying post will be entered for a chance to win a $60 Gift Card to Nordstrom!
The rules to qualify are simple:
1. Add your Black Friday or Cyber Monday themed post (whether it's a Wishlist, Gift Guide, Sale Guide, etc.) to our link-up anytime between Tuesday, November 22 and Monday, November 28.
2. Include links back to all three link-up hosts:
Pinksole
,
More Pieces of Me
, or
On the Daily Express
within the exact post you are adding to the link up.
The link-up is open to all but only those who met the criteria above will be eligible to win the gift card.
We hope you can join us!

SHOP THE LOOK: