It's officially scarf season so I thought I would dust off some tips and tricks to share that you may have missed in the past, or on which you just need a refresher! Plus, it gives me a chance to share some of my current favorite scarves in case you need them!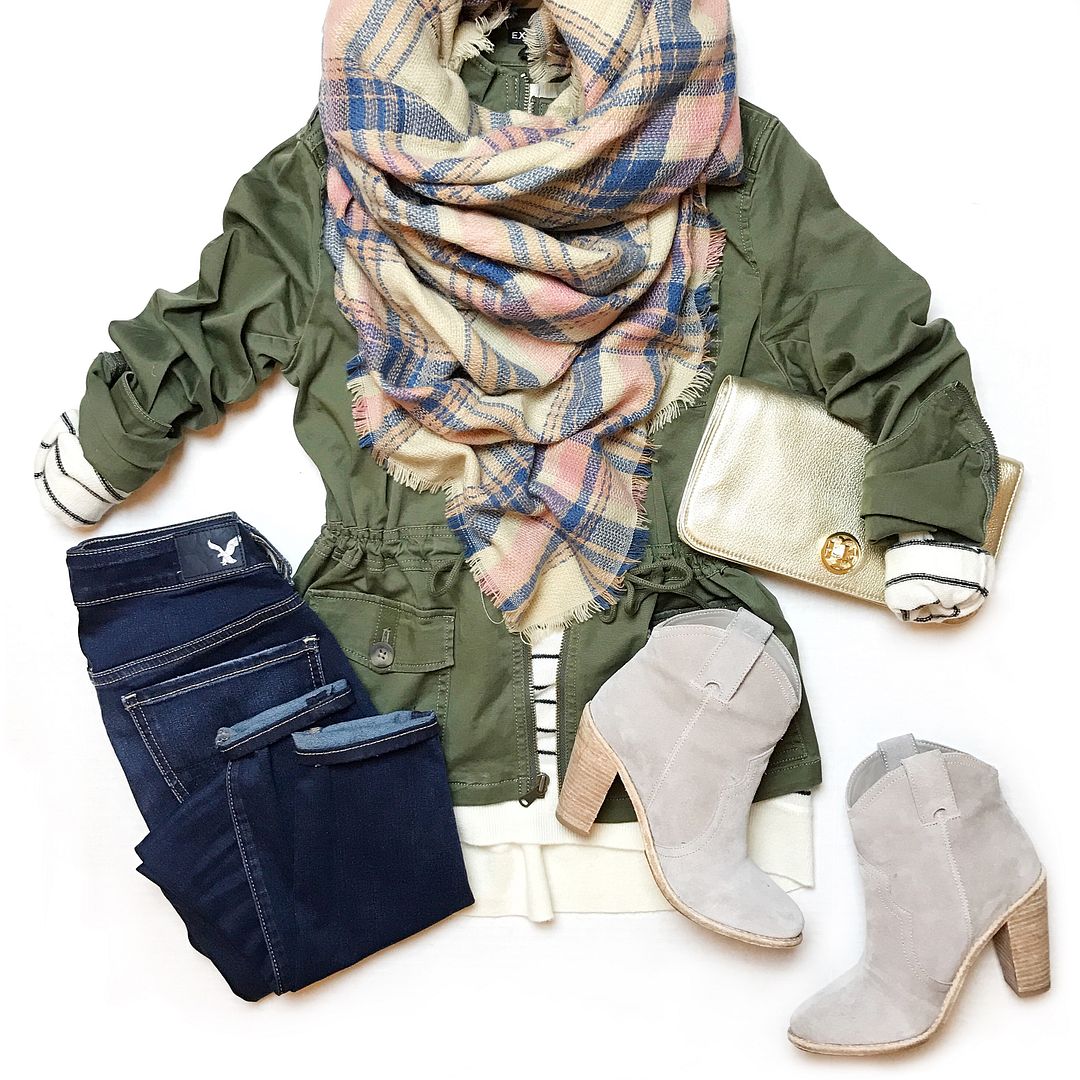 Tip 1: Tying the blanket scarf: First let's start with the big ole blanket scarf. Last January, I put together a quick tutorial showing how I like my blanket scarves tied. You can check that post out here. A lot of people like to leave the ends dangling, and that always drives me crazy when I wear it like that. I prefer my ends hidden because it keeps the scarf in place better, prevents the ends from getting in my way or blowing over my shoulders, and just gives it an overall neater look.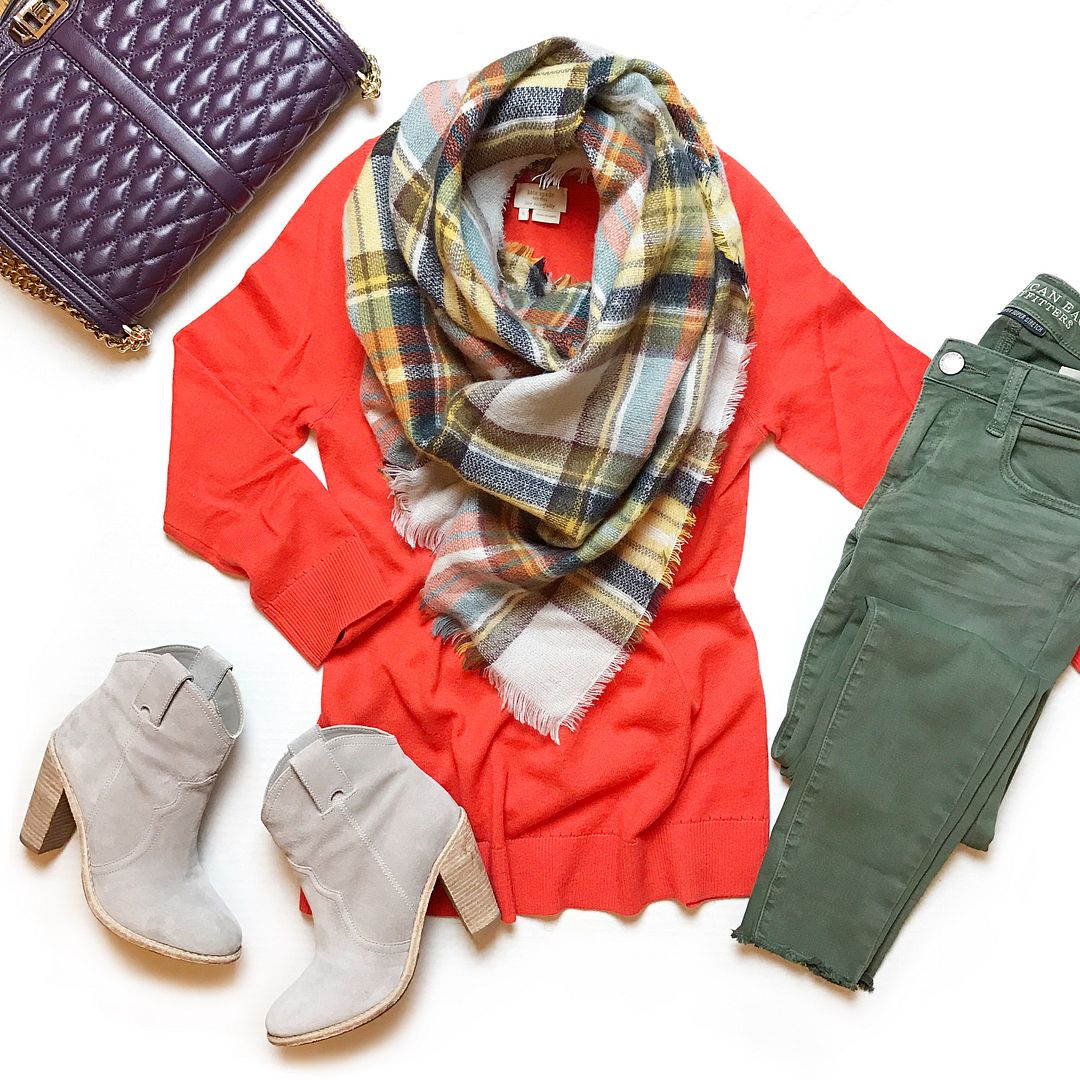 Tip 2: Share a scarf: Hopefully you guys are already benefiting from this genius idea, or are at least brave to do so. Jenna had this awesome scarf above, but she thought it was way too bulky and asked if I wanted half of it. Duh, of course! It was a square scarf that she cut diagonally in half so we each got a triangle. You can revert back to tip #1 above and tie it the same way, except instead of starting by folding the scarf in half diagonally, it's already cut that way, so you have half the bulk! I like to wear my scarves for warmth, sometimes as a way to go lighter on my jacket. Therefore, I don't normally cut my scarves in half because I like the added layer! But it's definitely a good option for those in warmer climates, or if the bulk just makes you crazy!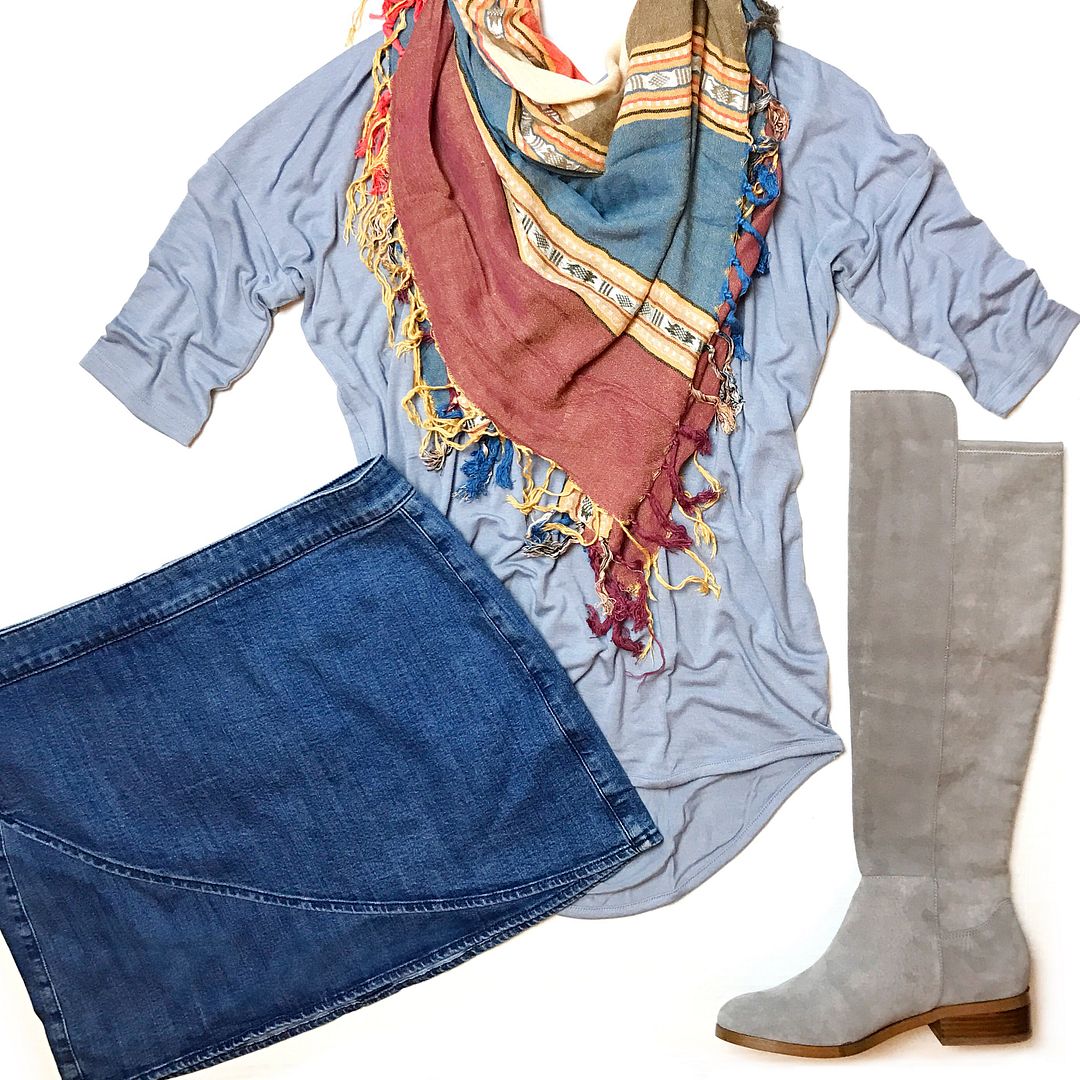 Tip #3: All scarves can waterfall like a blanket scarf: Way back when the first blanket scarf appeared on the market, I was crazy obsessed with the look of it! I loved the big pile of scarf down your front, just like I like a big pile of hair on the top of my head. The moment I realized that *all* scarves can be tied to look this way, I was a happy lady! You can see the original tutorial of it here along with a follow up video here. (Talk about vintage posts!)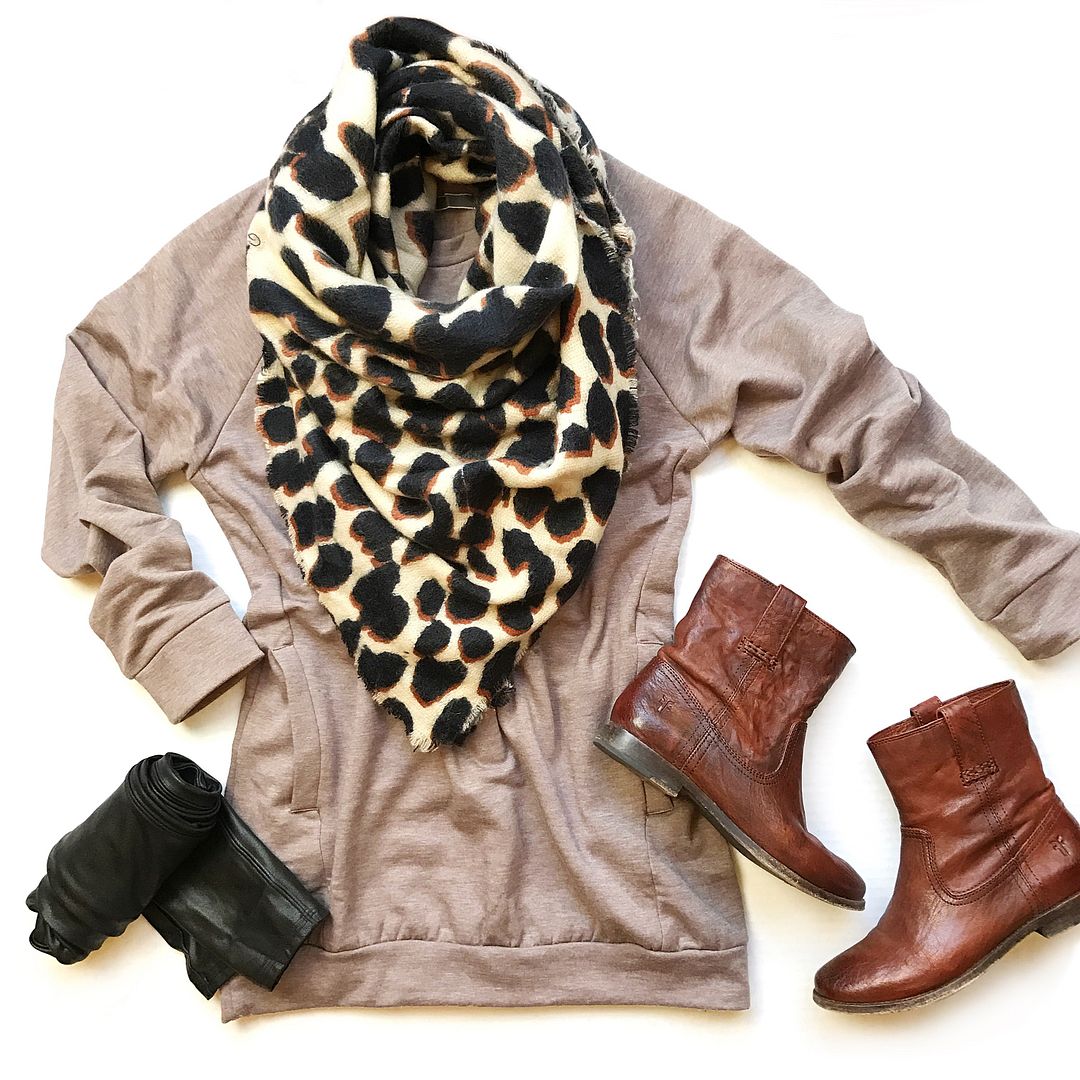 Exact scarf here
Tip #4: Not all blanket scarves have to be plaid! There are so many plaid blanket scarves out there and while I love every single one of them, it's refreshing to see something that doesn't look like all the others. When I stumbled upon this animal print one, I had to pounce immediately. I think plaid would have given this outfit a totally different look, which isn't necessarily better or worse, but just not the mood I was feeling this day!
I for one am so happy that scarf season is upon us because it's the easiest accessory to throw on and fake effort! If I'm in a top knot and a scarf, you know I was in a hurry! Ha! Hope this was helpful! What are some of your favorite scarf tricks and tips?
Bloggers! On Tuesday, November 22 be sure to stop by Pinksole, More Pieces of Me, or On the Daily Express to link up your Black Friday themed post. All bloggers who join the link-up with a qualifying post will be entered for a chance to win a $60 Gift Card to Nordstrom!
The rules to qualify are simple:
1. Add your Black Friday or Cyber Monday themed post (whether it's a Wishlist, Gift Guide, Sale Guide, etc.) to our link-up anytime between Tuesday, November 22 and Monday, November 28.
2. Include links back to all three link-up hosts:
Pinksole
,
More Pieces of Me
, or
On the Daily Express
within the exact post you are adding to the link up.
The link-up is open to all but only those who met the criteria above will be eligible to win the gift card.
We hope you can join us!

SHOP THE SCARVES: