Holy geez! What a long week! My blogger BFF On the Daily Express always does style inspiration posts every Friday where she recaps Express pieces blogged about throughout the week. I legit opened her post today thinking, "Aww man, I didn't even wear any good Express stuff this week." And then I saw my baseball jacket outfit, and I did the confused-dog-head-tilt, and thought, "Wait, what? That was *this* week?"
And that's when I knew it had been the longest week ever.
So, in an effort to end this chapter entitled, "Polar Vortex," I decided to pick the easiest of easiest, no brainer outfits for me - chunky scarf (yes, third time you've seen this, I'm obsessed), striped flyaway cardi, scuba front leggings, over-the-knee boots. Done and done.
Oh, and I mustn't forget Tootsie, my tutu mug.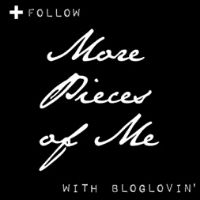 Linking up for Weekend Wind-Down and Watch What I'm Wearing