Welcome to yet another Manic Monday! Hope you had a fantastic time celebrating Valentine's Day with your loved ones and gorging yourselves on sugar and sweets. If you follow me on Instagram, you'll see my chocolate shoe! How perfect for me, am I right?
One of my most favorite things to blog about and read about are remixes. I love finding new ways to wear old things and creating different looks with different pieces. I loved the
brocade leggings collaboration
on Friday because
Jenna
was so completely dressed up and I was exactly the opposite. I was almost embarrassed to post my look next to hers - kind of like being the most underdressed person at a party! But it just proves how versatile your pieces can be with just a little bit of tweaking and creativity.
A great part of remixing is wearing something differently - as in... it's a dress, but what would it look like as a skirt, or as a top? That's what I decided to do today. Even though my overall look is similar to when I originally wore
this
- winterizing the florals with black to ground the outfit - I tucked it into a skirt to re-purpose it as a top instead of a dress. Knee high boots and chunky jewelry help edge-ify the overall feel of the outfit, while my
original look
let the dress speak for its girly self.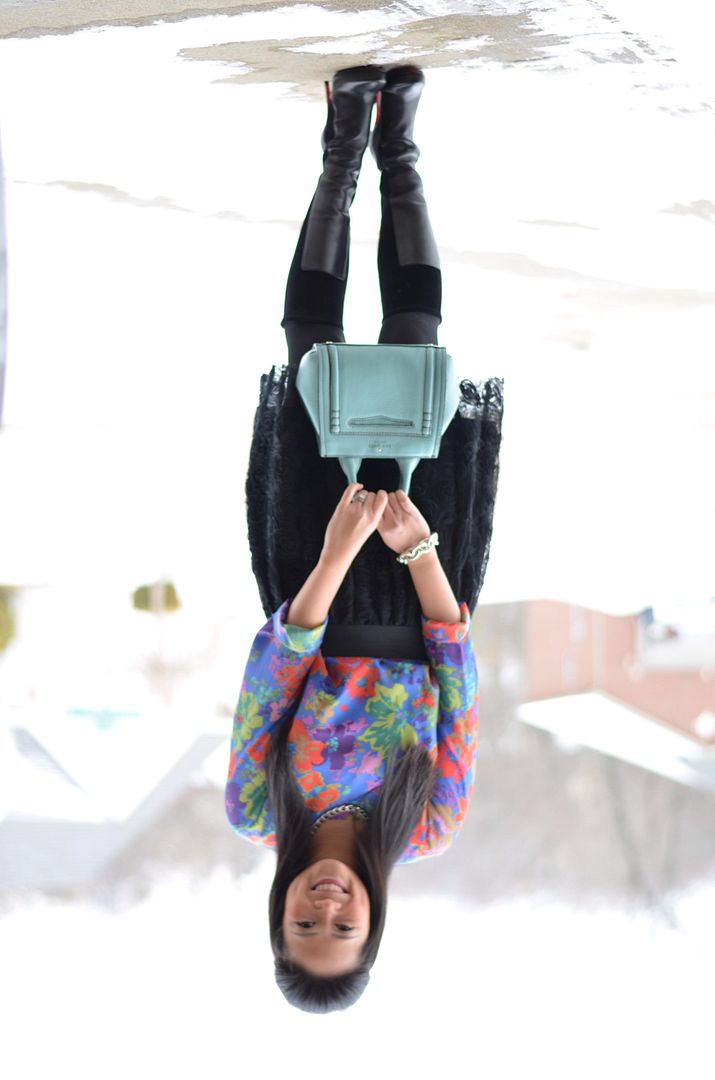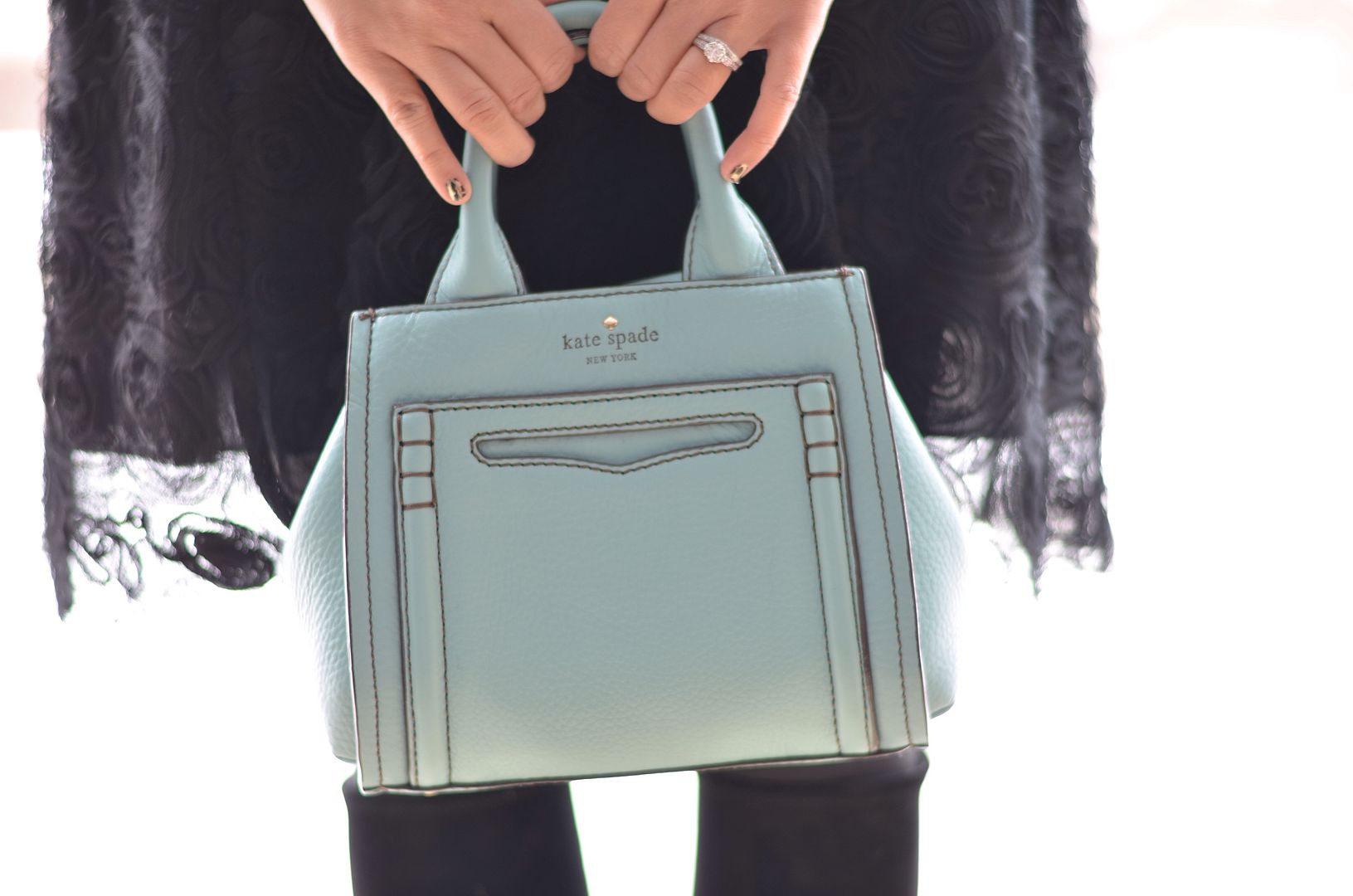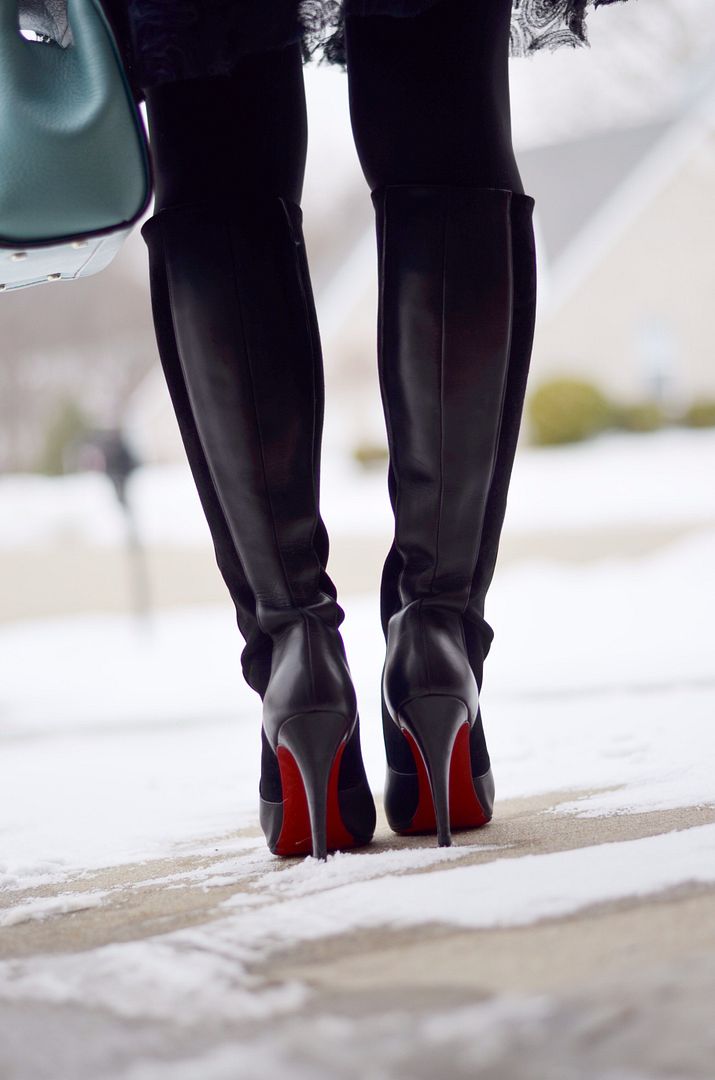 Your homework assignment this week is to wear an old piece in a new way! I would love to hear and/or see what you come up with, so please come back and share it with me! The possibilities are endless!

SHOP THE LOOK: