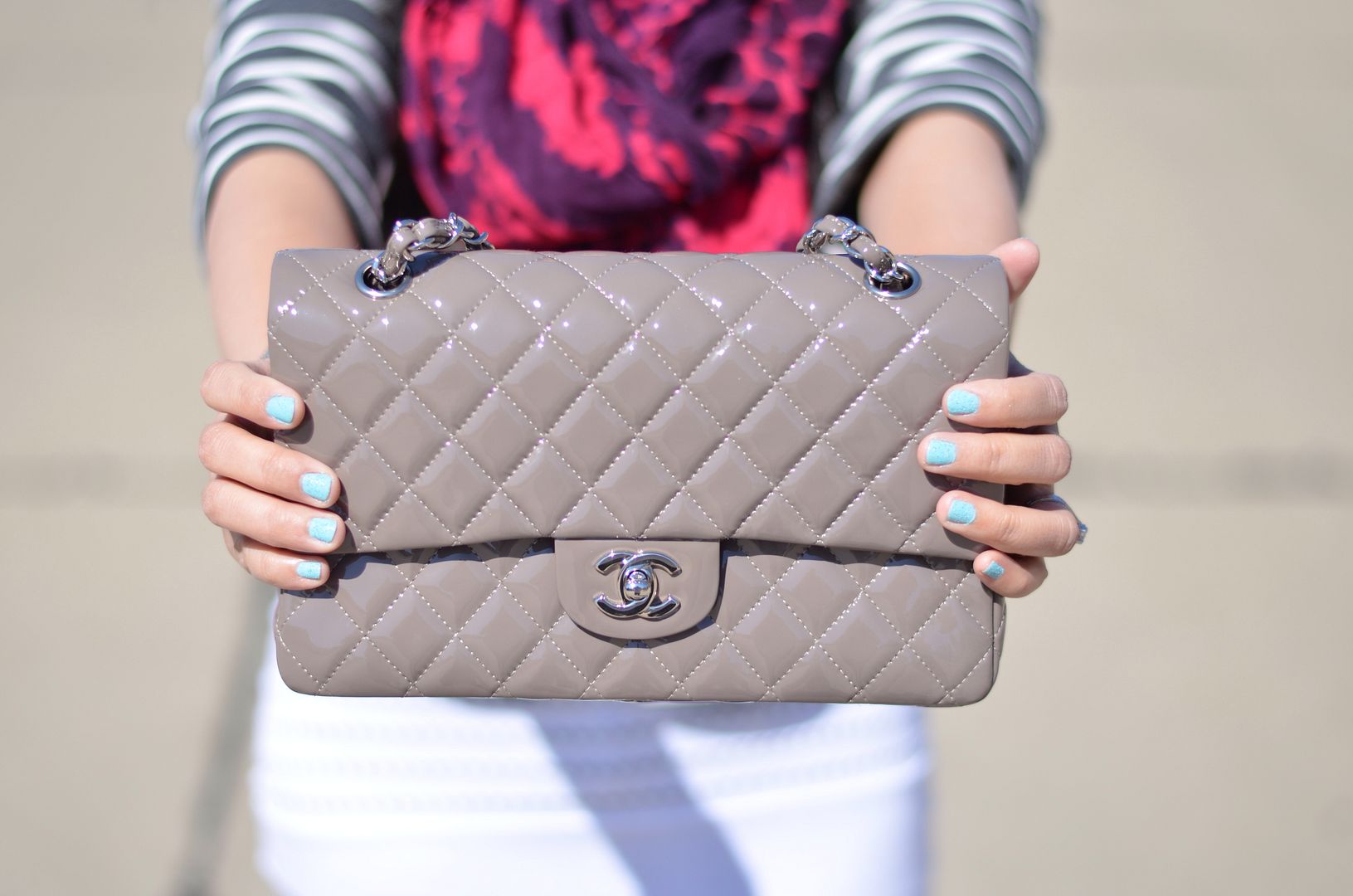 How fun is this picture? I mean, really. Isn't she beautiful? If you missed my little Q&A with The Style Up a couple weeks ago, you can see it here. They had asked me about my experience buying this bag, and while I answered the question in about 4 sentences, it definitely wasn't a hasty decision. Easily the process took 1-2 hours, and involved phoning friends, trying it on, taking photos, and even walking away just to think some more without being distracted by her beauty. I definitely don't regret my decision, not even a little bit. My Nellie will be with me for years to come and I have every intention of gifting her to a daughter, granddaughter, niece, someone when I have no use for her any longer.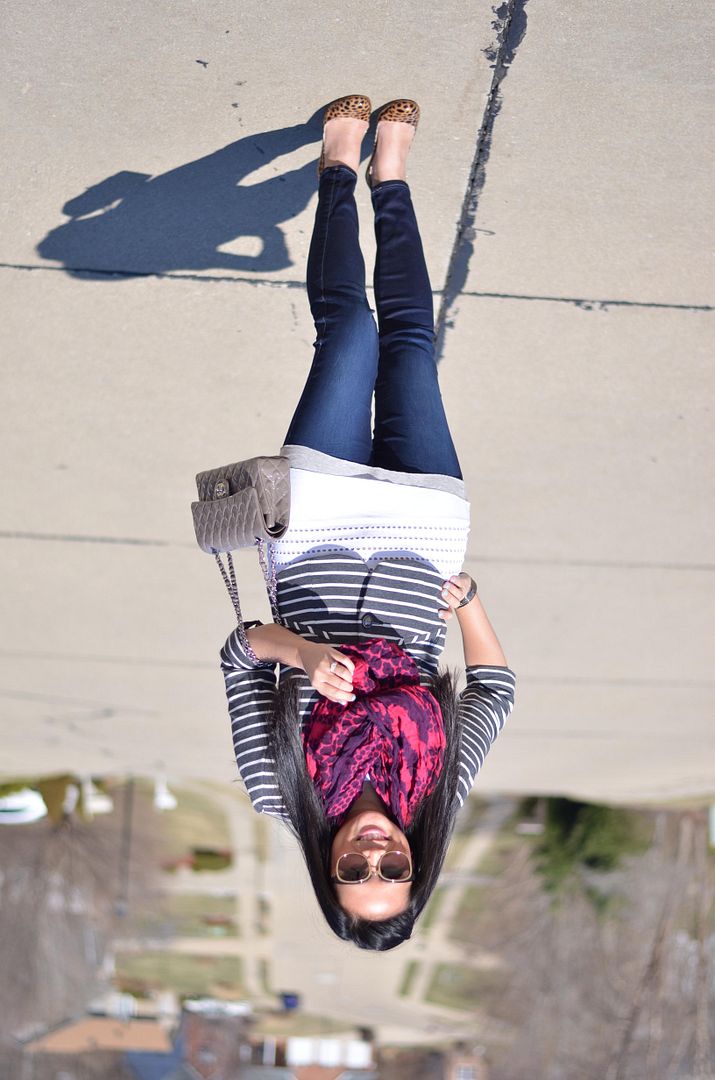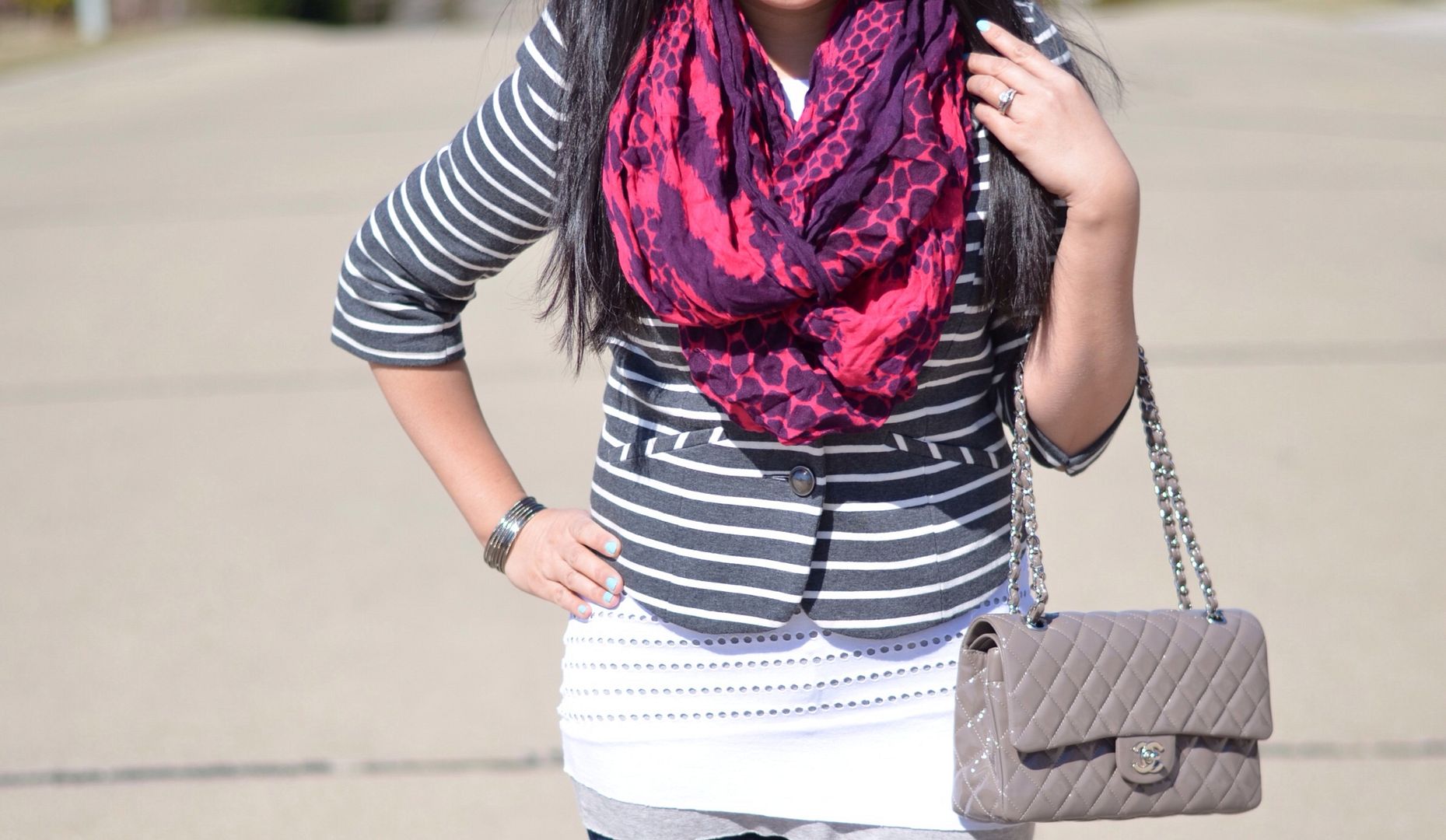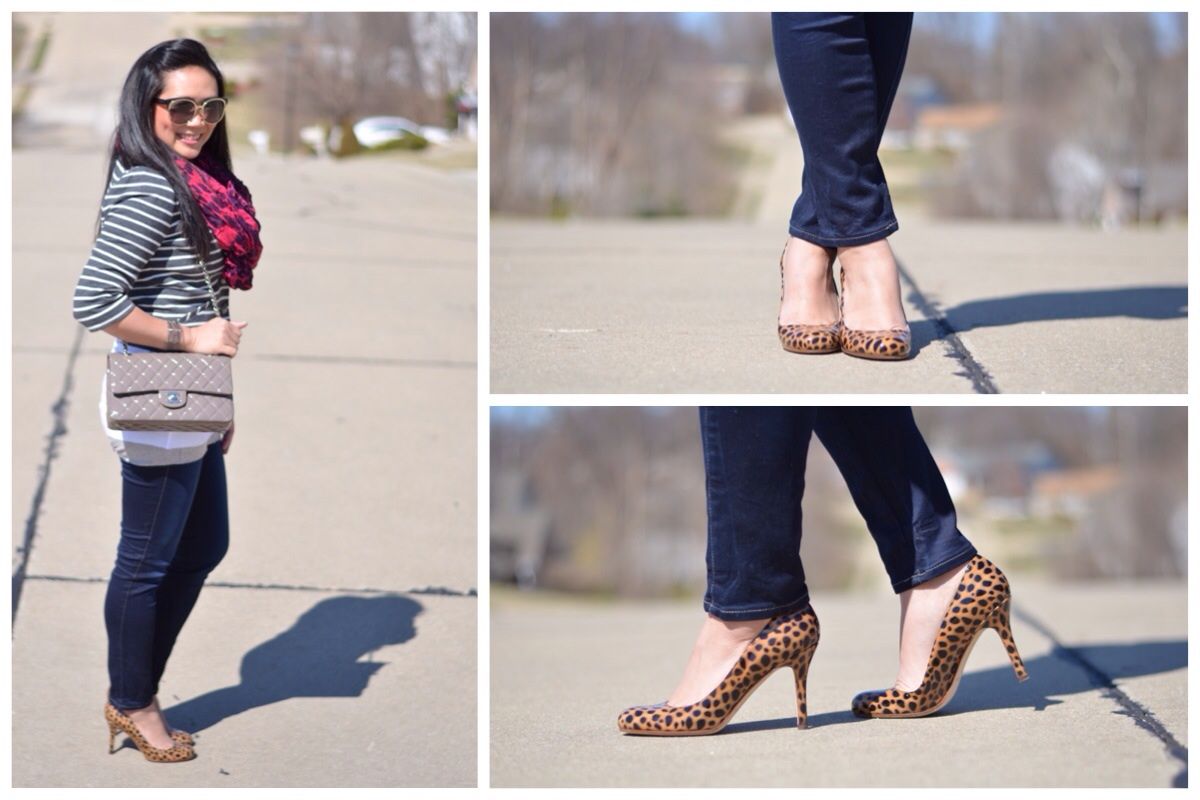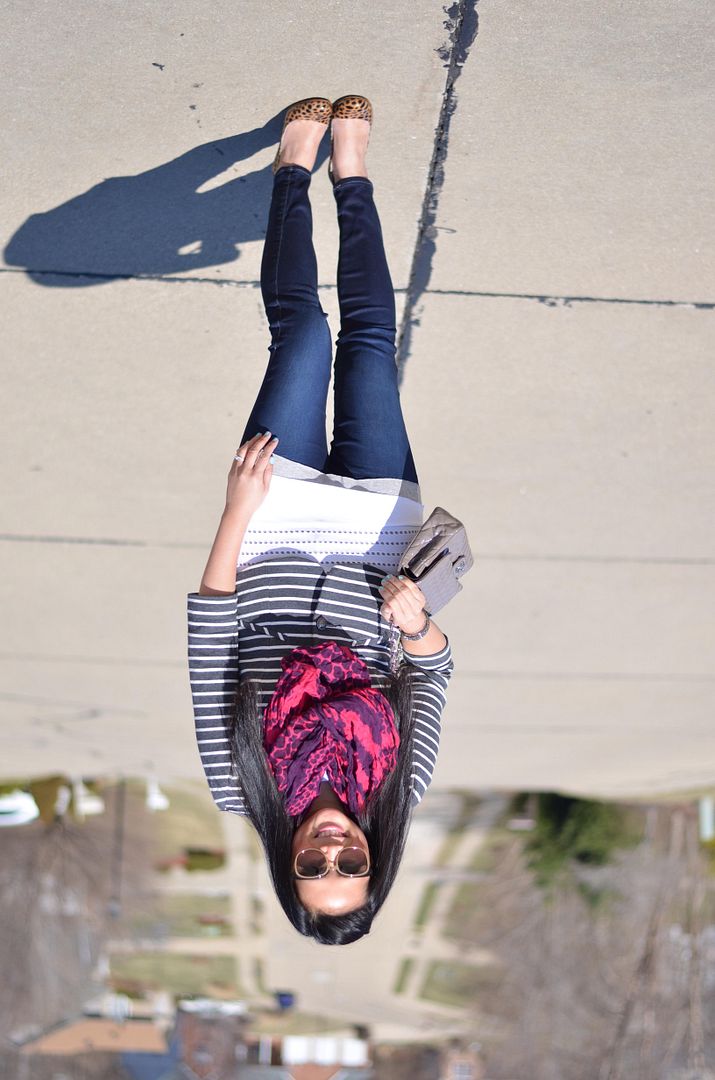 Every week I link up with
Erin
and
Laura
for the Trend Spin Linkup, and this week's theme is handbags. Of course, I had to showcase the mother of all my bags today, so I definitely dressed around her (her = Nellie = my Chanel.) I grabbed some old favorites - print scarf, knit blazer, perforated layered tank tunic, perfect skinnies, and cheetah pumps to finish the look. The infamous blogger pattern mix formula, but amazing that it this formula seems to work for me every time. I love when the "old" things in your closet make you the most happy when you're wearing them.

SHOP THE LOOK: