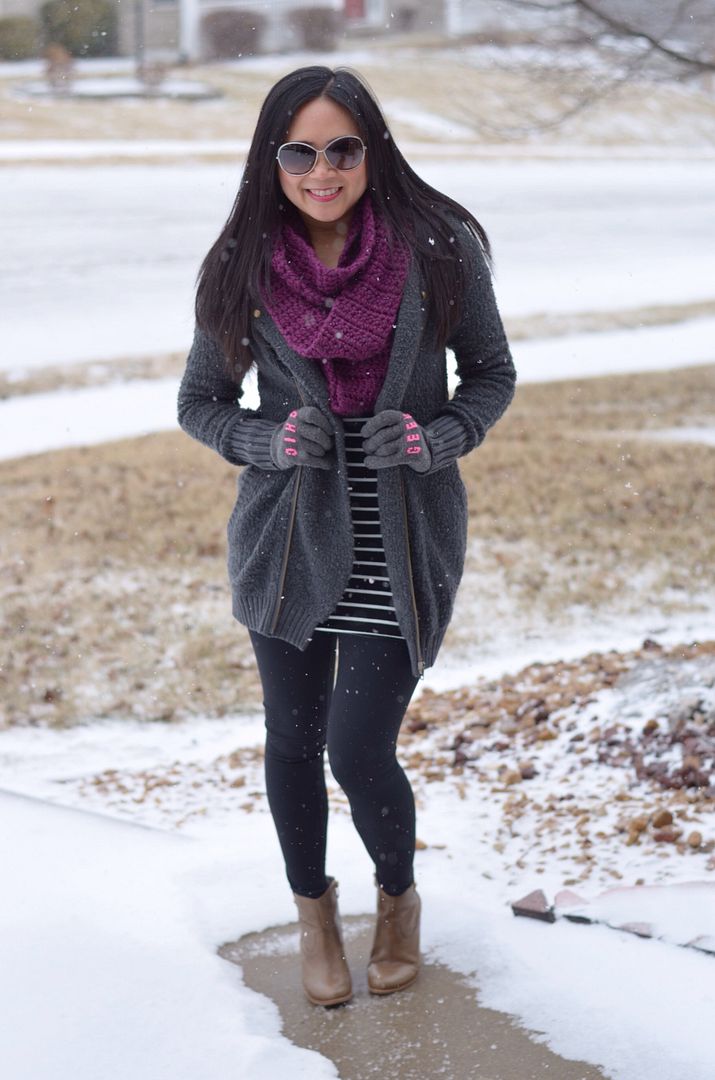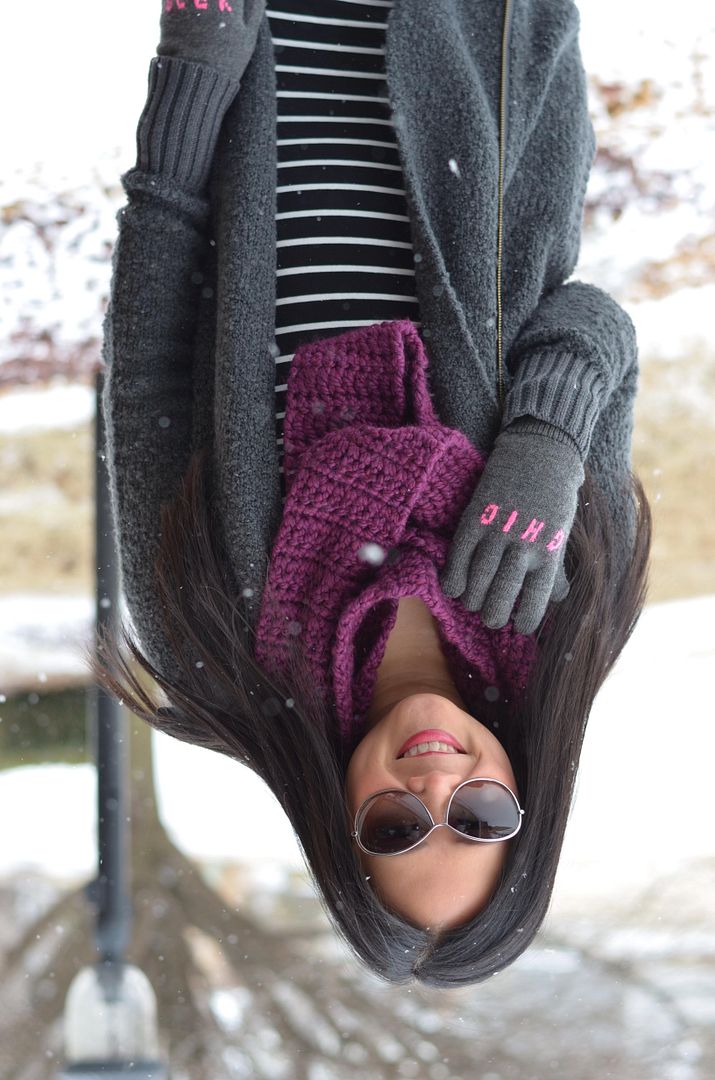 Remember yesterday when I was saying how ridiculous I felt searching for winter outfit inspiration? It's March! We should be talking about all things spring! Well, imagine how ridiculous I feel right now as I oooh and ahhh over my new boucle cardi and tech gloves. With the winter storm in effect this week, I was actually excited to whip both of these babies out. It's just such a weird shopping time right now. I snagged these because they were both 40% off, but otherwise, I'm not really in the mood to buy anything wintery anymore. Yet, I'm not ready to spend money on spring stuff that will just sit in my closet for who knows how long.
OK. I'm lying. I may or may not have accidentally bought two pairs of shoes the other day while I was on the plane flying back from a work trip.
What's funny is I was originally on the search for the Sam Edelman Becker slip on sneakers in leopard. But, you guys see how I dress - I can't say I really wear sneakers much, but I just can't stop thinking about those damn shoes! I'm going to stalk them until they go on major sale. But as I was saying-- my intention was to look for those shoes. But then the leopard sandal popped up in my search results, and as hard as it is to believe, I don't have any leopard sandals. And the price was amazing! There may or may not have been a domino effect because Gina, Kelly, Joan, Renata, Di, and Skye now have these sandals, too. Whoops.
The oxfords though, you can blame Jenna for those. I put them on my stalk list, too, (aka Pinterest) and she tipped me off that they were under $45 on 6pm.com. Why on earth would I need gold oxfords? I dunno. But look how she rocks them!!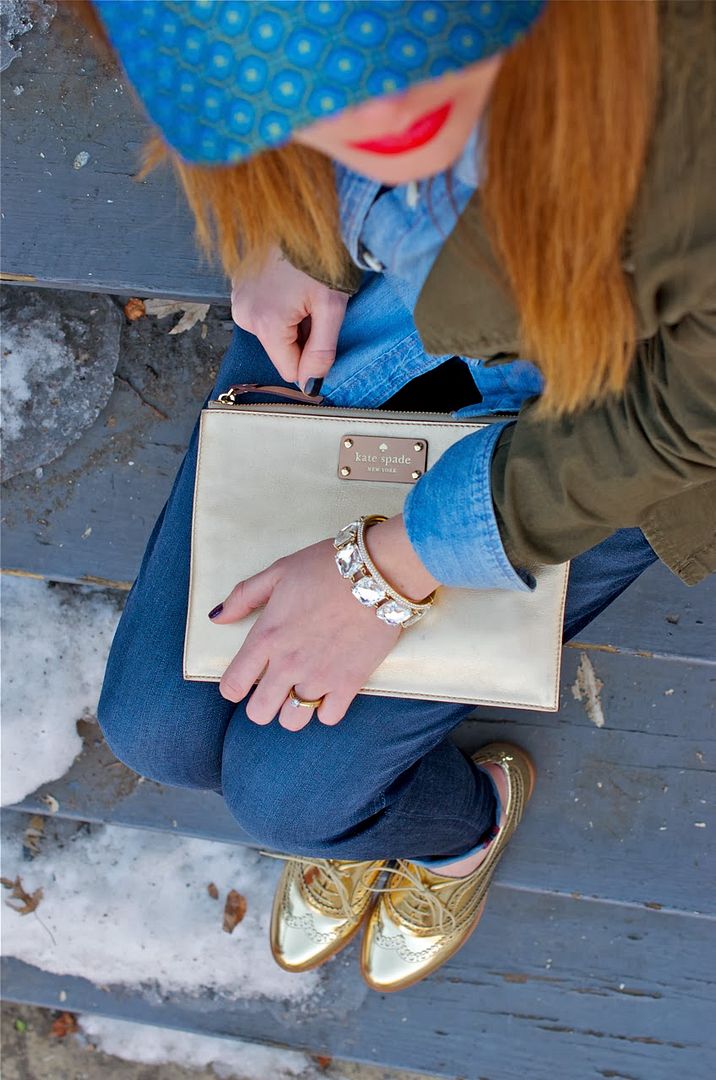 See, aren't new, non-winter shoes more fun to talk about than gloves and a chunky cardi? Aww, I'm sorry, Cardi and Gloves. I still love you. It's not you, it's me.
Yes, I just talked to my clothes.
And that's why they call me a chic geek.