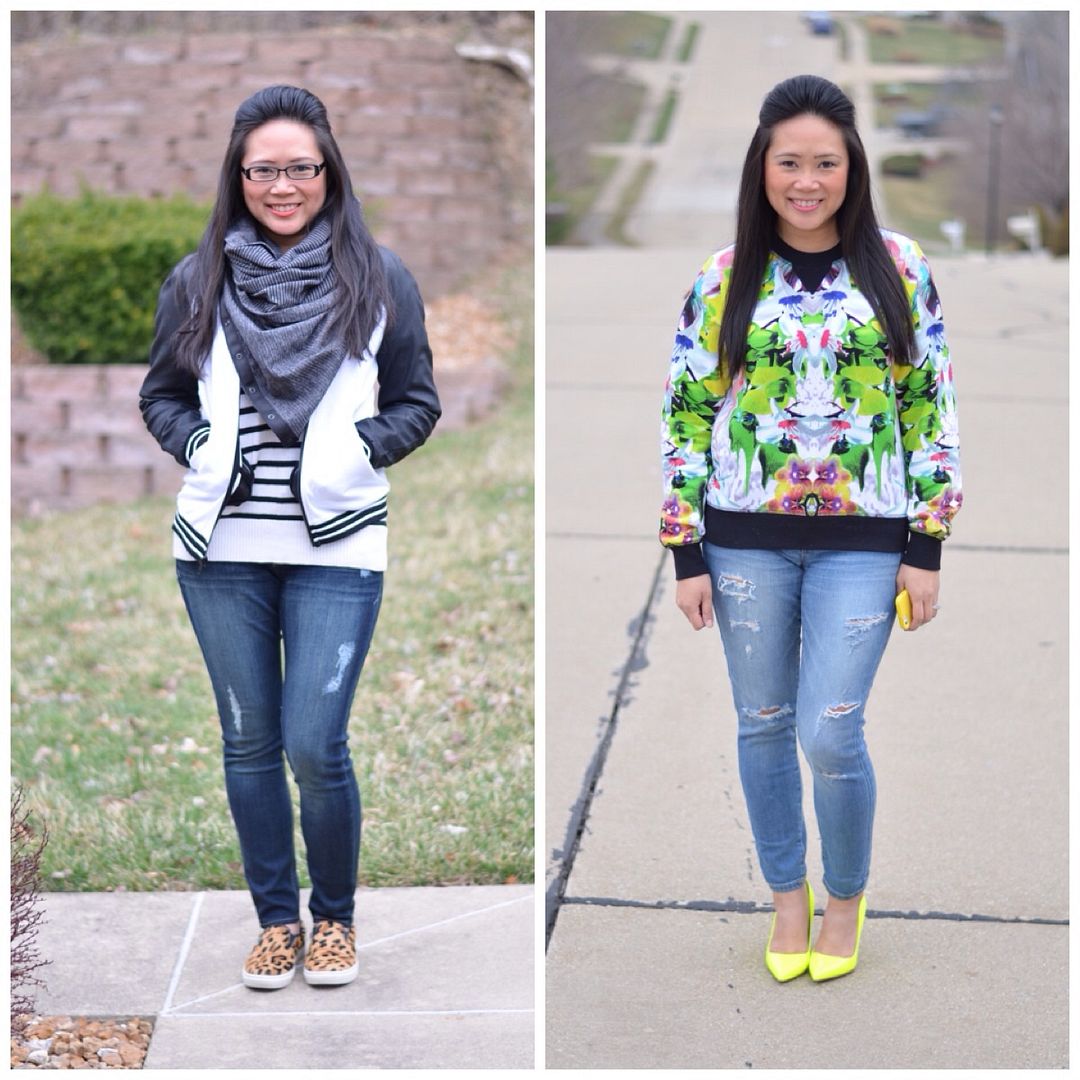 This may go without saying, but I do actually wear what I post on this blog. I used to take photos right before I left for work, but that proved to be not only a nuisance to the husband (aka photographer), but it sucked having to rely on daylight and weather to be just right every single day. Not only that, but the husband travels even more than I do for work, so I was basically SOL for photos when he traveled.
So, our current routine is that I plan all my outfits over the weekend, then depending on whichever day has better weather - I take all 5 outfit photos on Saturday or Sunday. It's worked out great - definitely less of a strain on our relationship, and it does actually save me time during the week, since picking out an outfit could be the most time consuming part about getting ready in the morning! It's also awesome because I'm actually wearing the outfit the day the post goes live, vs. my post being one day behind real life. So many bennies to doing this ahead of time!
That being said, when I'm the one that has to travel, my travel outfit isn't always blogworthy, though you can always catch what I'm wearing on my Tumblr. I feel guilty posting outfits I don't end up wearing, and so since I traveled one day this week, I'm using today (an extra day) to share recent weekend looks.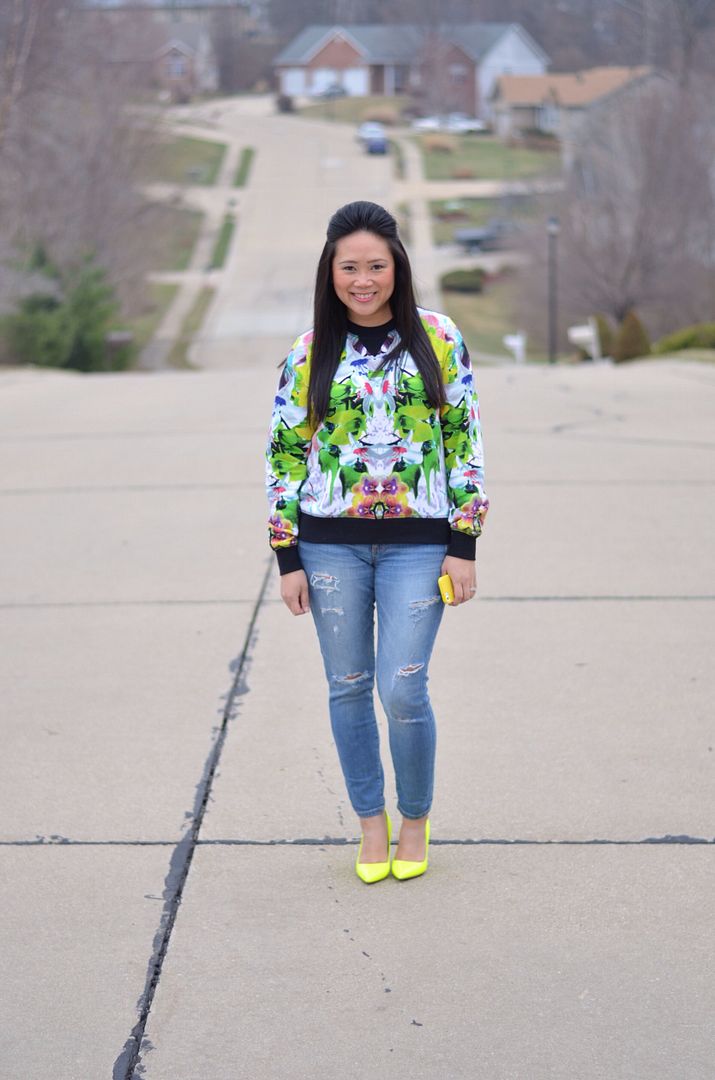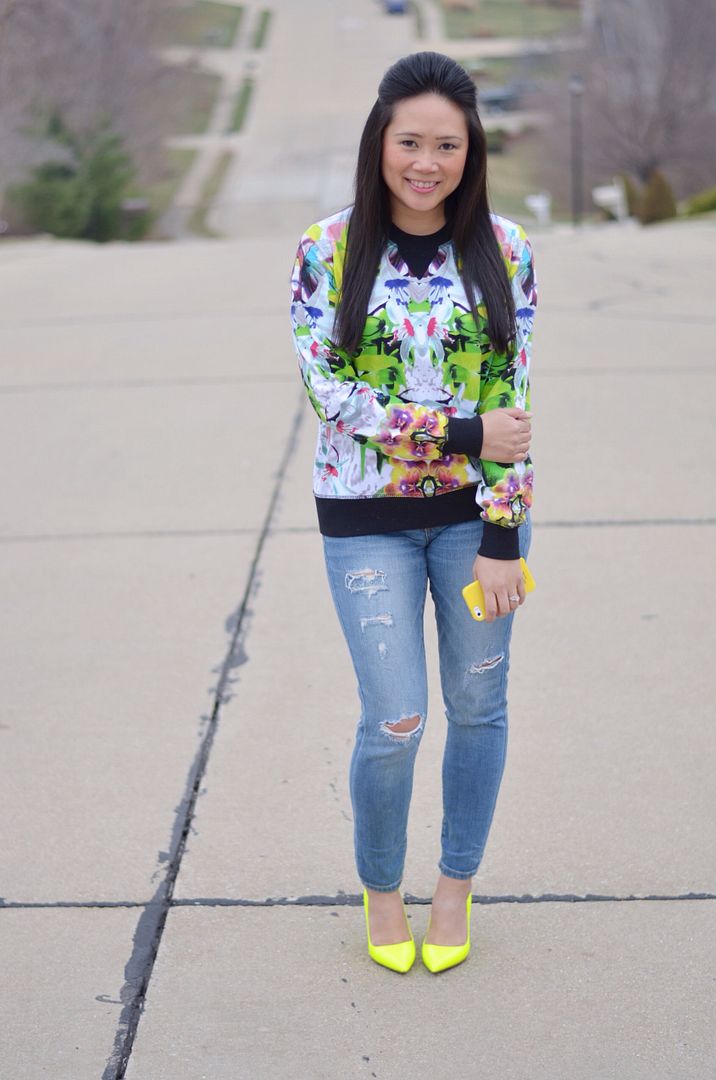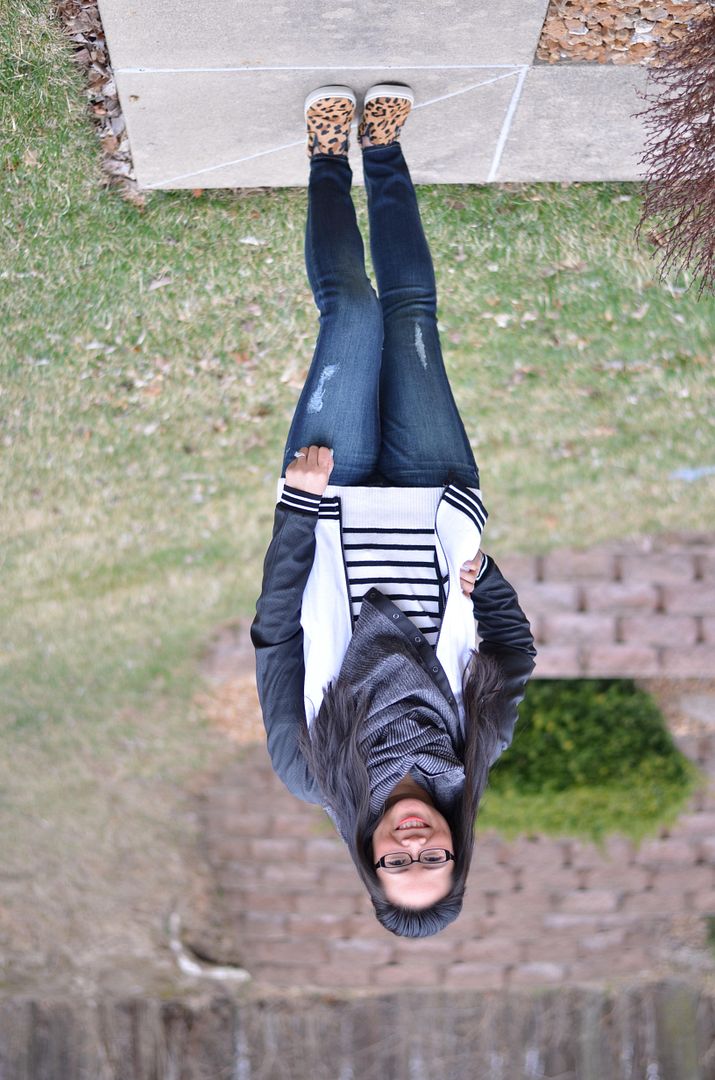 Can you tell I love my distressed jeans?! There's just something easy breezy chic about them - I find myself really trying hard NOT to wear them. One of these days the weather will warm up enough to actually expose more skin. But until then, distressed skinnies it is! Woohoo!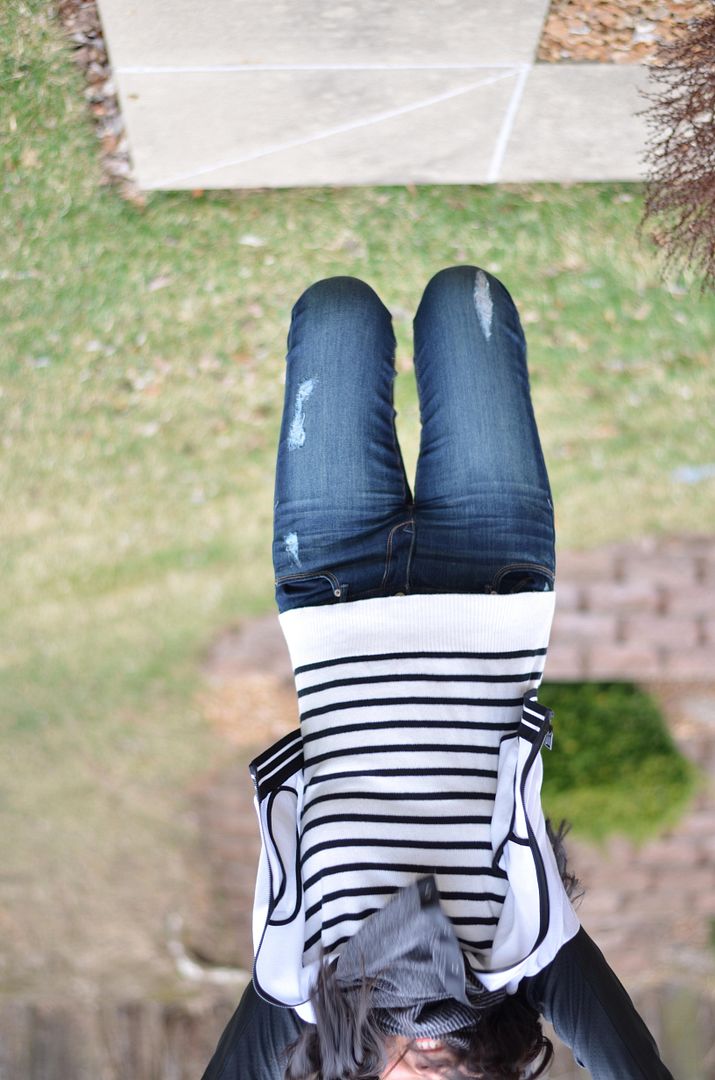 SHOP THE LOOKS: