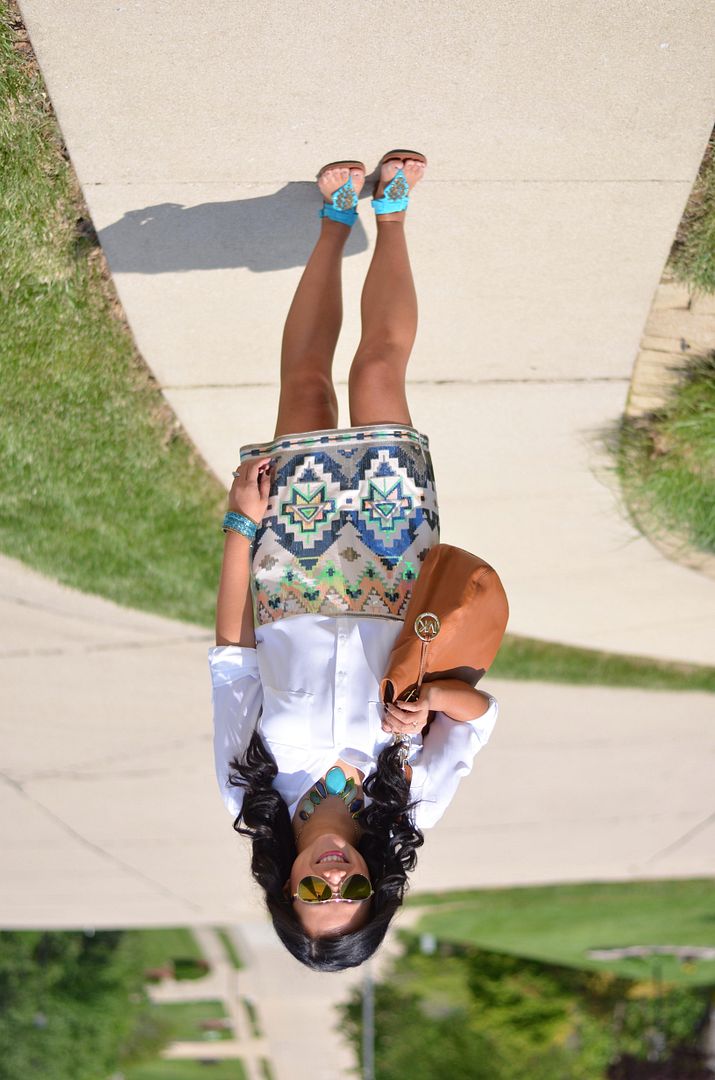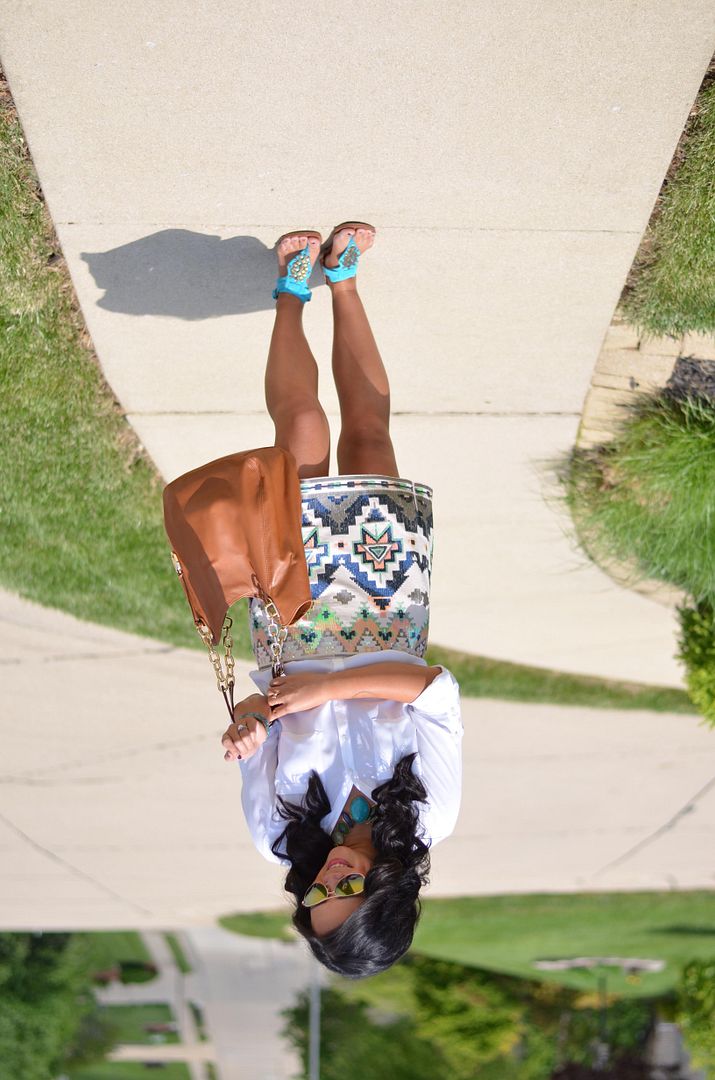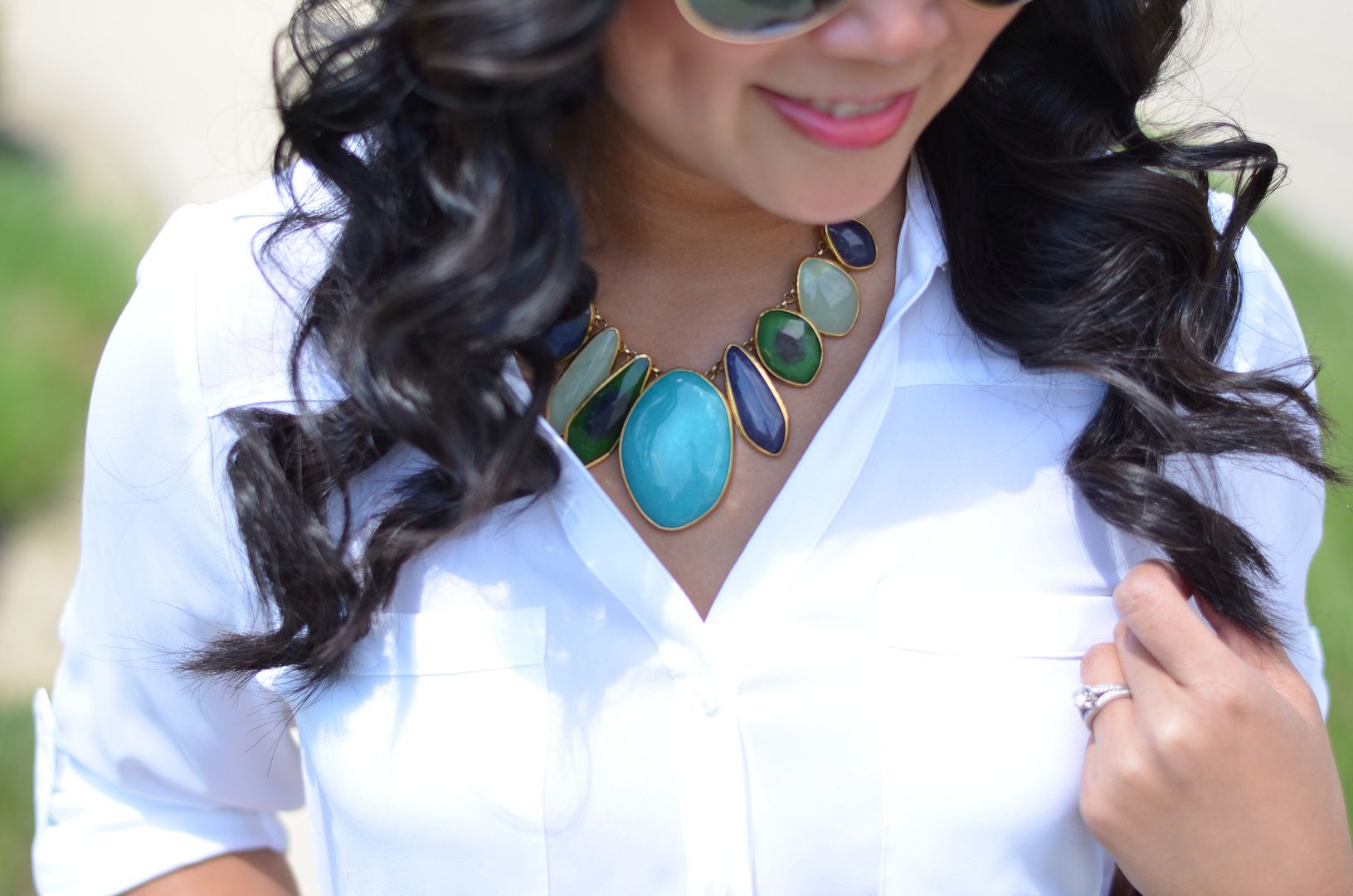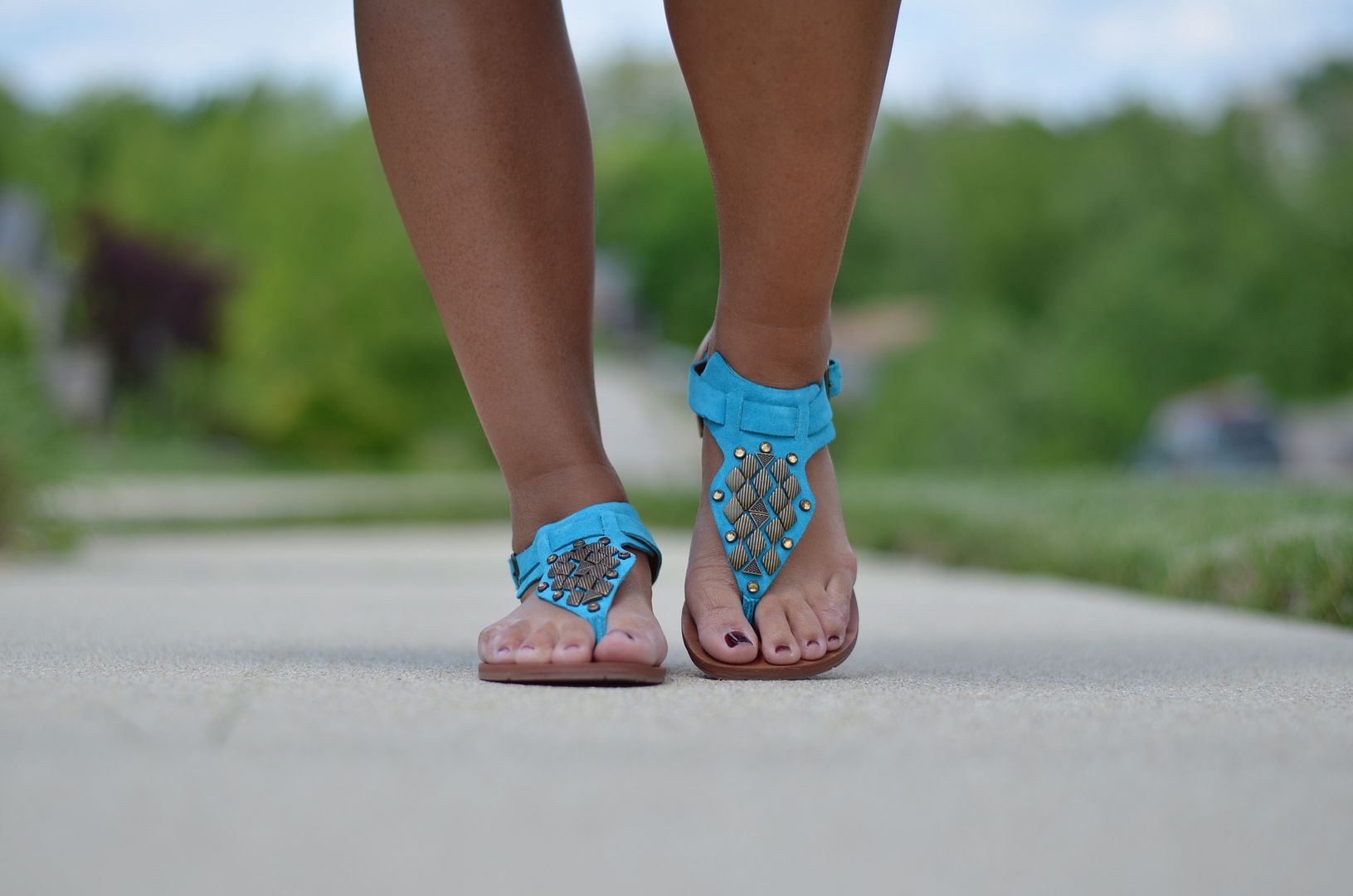 If you recall, I winterized this skirt back in this post here. Bet you didn't know a sequin skirt could be so versatile, huh!
I told you guys I'd be shopping my own closet this week! I loved the idea of pairing my new teal sandals (purchased here prior to my self-imposed shopping ban) with this aztec skirt.
The teal and the cognac definitely give the look a more laid back, almost hand crafted feel to it, if that makes sense. I never thought I could wear sequins during the day, but now I'm at the point in life where I can't think of an occasion sequins would NOT be appropriate…
What's even sweeter about this outfit is last night I got a notification on my Slice app that the sandals dropped in price: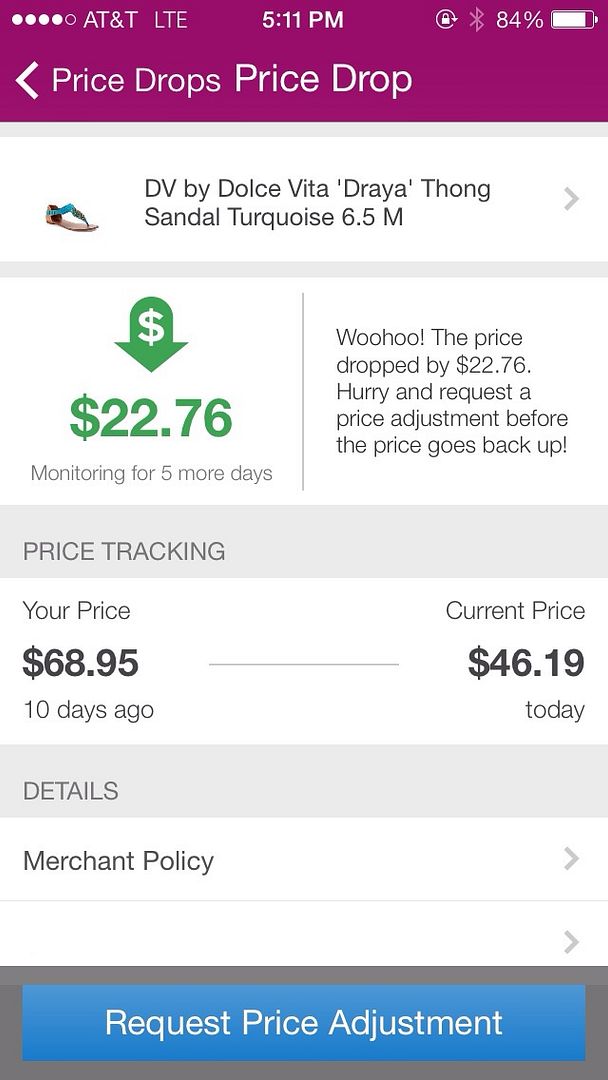 When I hit the "Request Price Adjustment" button at the bottom, it auto-fills an email to Nordstrom with my order details and such, requesting a price adjustment. Pretty, nifty, huh? So here I am on a self-imposed shopping ban, and just like that I saved $22.76 not even doing a thing! The app is free - you can download it here. And no, I'm not getting compensated at all for this shout out to them, I just love online shopping, and the app keeps me organized! And to be quite honest, I'm not really good at tracking price adjustments, so this is just a win/win!

SHOP THE LOOK: