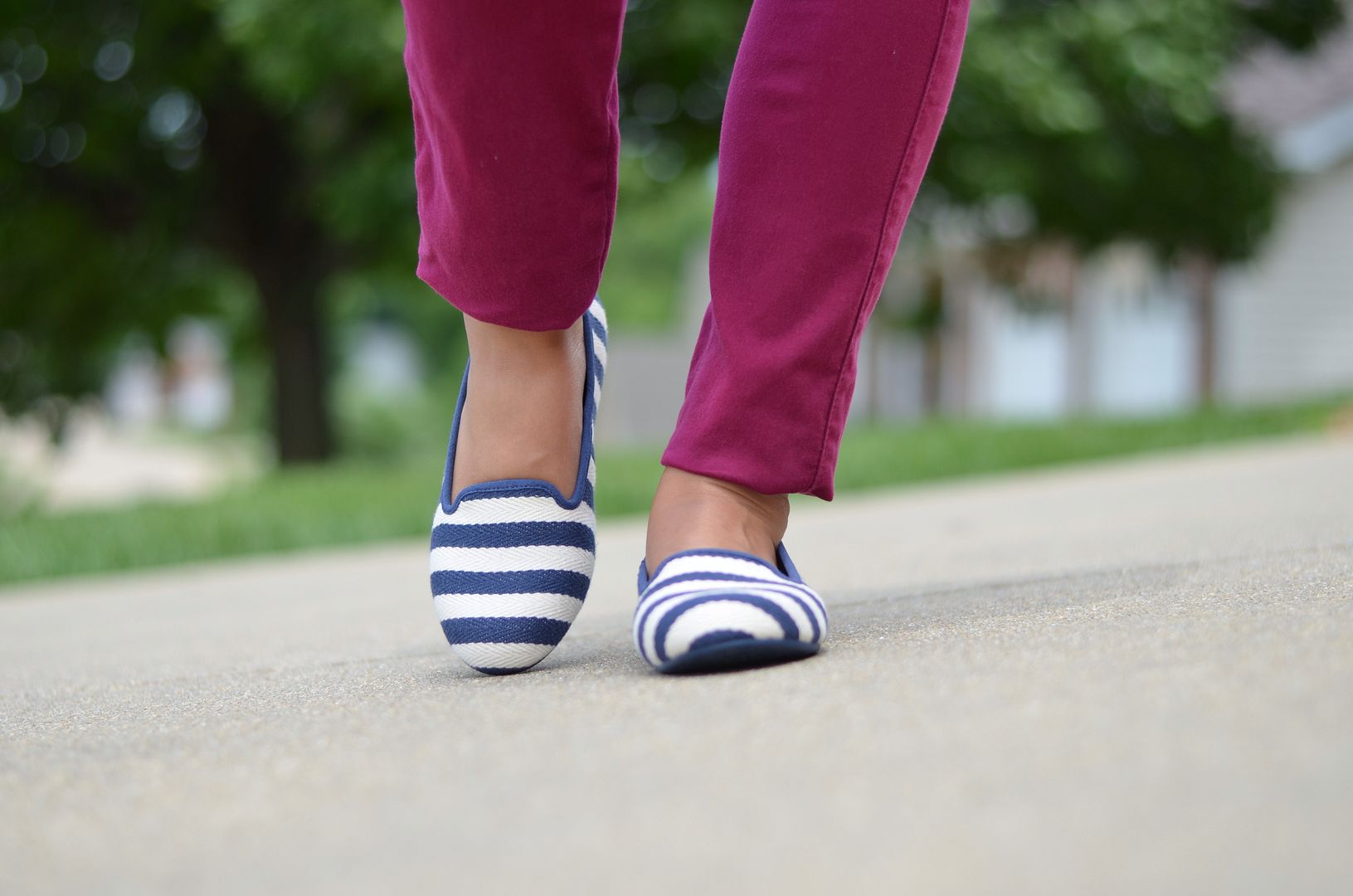 Burgundy + stripes + leopard/cognac is one of my all time favorite combos. I say that a lot about many combos, I know, but this time I have proof. I wore the base of this outfit a few months ago - in San Francisco here, as a matter of fact. The leopard scarf really just finishes this outfit off nicely. I wasn't sure how I would feel about stripes on bottom *and* on top, but I like it!
OK, so can I just be real with you guys for a second? Every weekend I do the outfit planning for the following week, including photographing all the outfits at once. It's been a good routine so far - it takes a little bit of strategy not only planning the outfits themselves, but also deciding what order to take the photos depending on how I want my hair styled for each outfit. Normally I check the weather for the weekend and pick the day with best weather to take pics. I had heard that it was supposed to be nice ALL weekend, so I didn't bother confirming this with the weather channel. Saturday was spent working on stuff for my sister's upcoming baby shower, and I planned to do blog stuff Sunday.
Saturday was absolutely gorgeous! Sunday I woke up to hail and wind. Ugggghhh. Wind is a blogger's nemesis I tell ya! So while I was able to snag a few acceptable photographs of this outfit, this is what the other 99% of the photos looked like.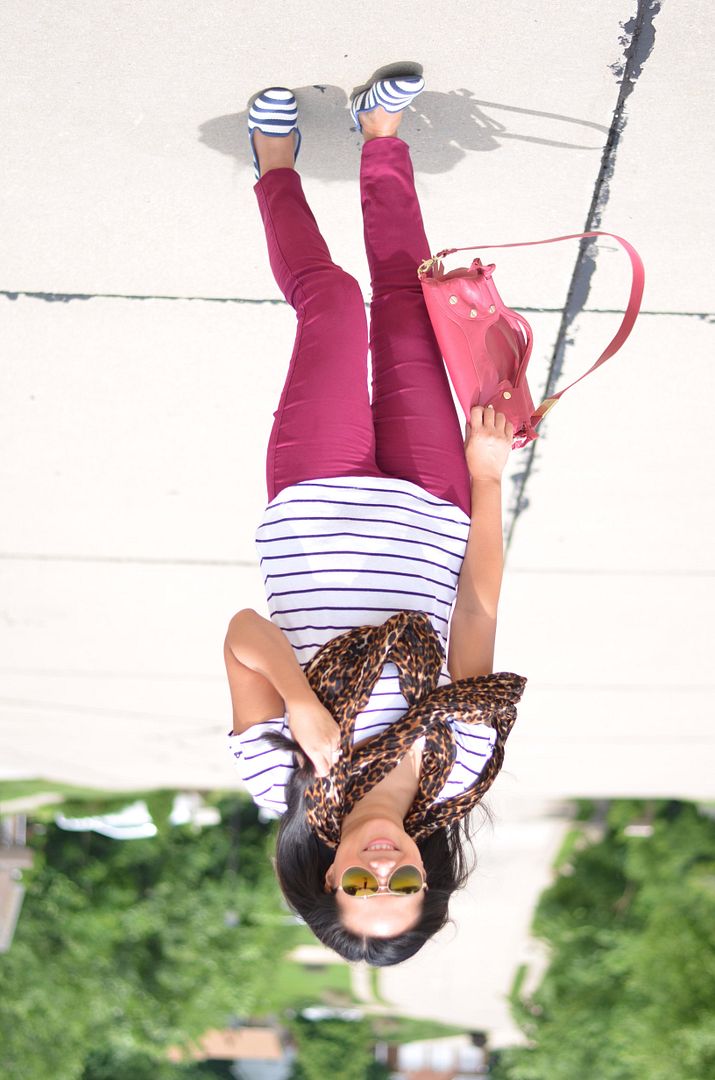 SHOP THE LOOK: