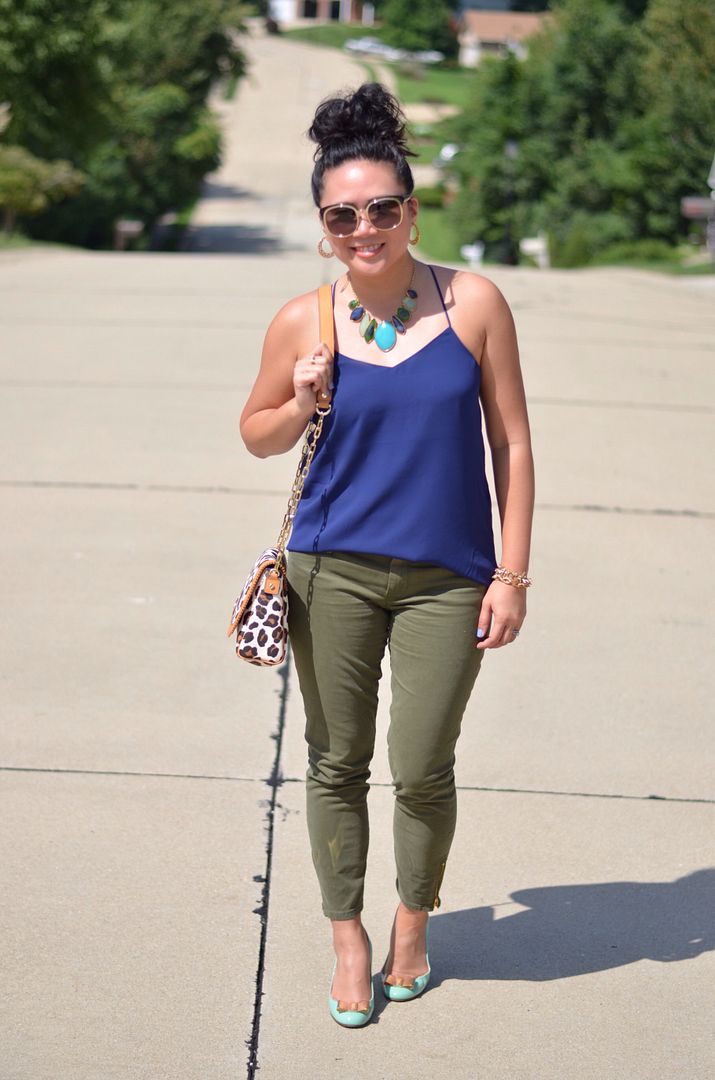 This outfit was completely inspired by my necklace, probably my most favorite necklace I have in my collection. It was quite the splurge when I originally bought it from Stella and Dot, but I bet my price per wear is next to nothing right now. I wish it were still available so you guys can benefit from its awesomeness, and I can never find anything that even remotely looks like it as an option to buy.
This is the last of the four Barcelona camis I purchased a couple weeks ago. (I also have it in lace, snakeskin, and a shiny black.) I guarantee you will see it one other time in the near future because it's reversible! It's teal colored on the other side. As I was debating on which color/side I wanted to wear today, I realized this necklace would be perfect regardless. And the the olive skinnies (last seen here) and mint shoes fell into place pretty quickly. I honestly would not have thought to piece this outfit together had I not known the colors already worked because of this necklace.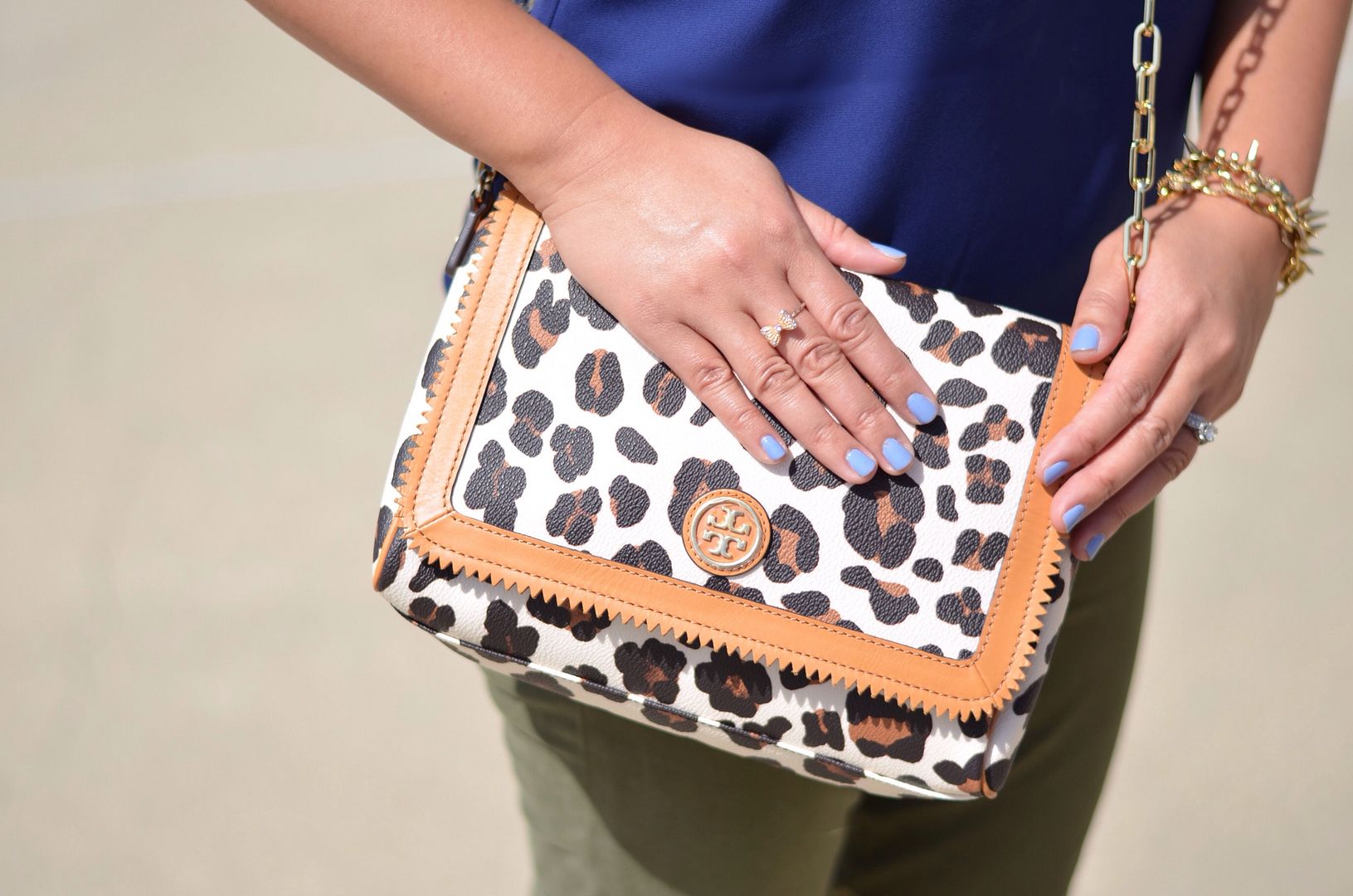 If I look terrified in these photos, I promise I am not. I am just trying to cover up how hot I am and how much my clothes are sticking to me. But I must say, I'm loving my hair! It had been curled, and I put it up in a high pony, spun it into a bun shape, but instead of using bobby pins to secure it, I used another hair tie over it to keep it in place. Then I started pulling and tugging to loosen it up and give it more height and randomness. I've seen videos of others do this, but I've never actually tried this myself until now. When I just needed my hair off my back and didn't want to spend too much time on it. Literally took one minute. I just love big hair, don't you?
Before I go -
Elle
and
Jacqueline
are featuring one of my looks today - so be sure to link up with them and check me out here!

SHOP THE LOOK: