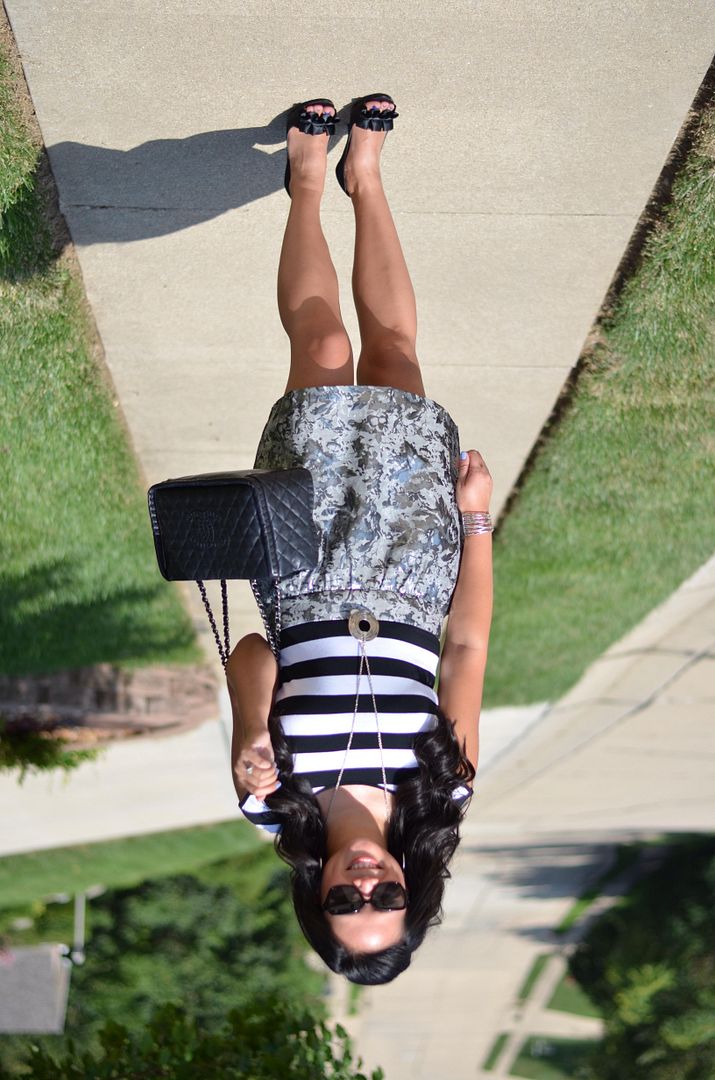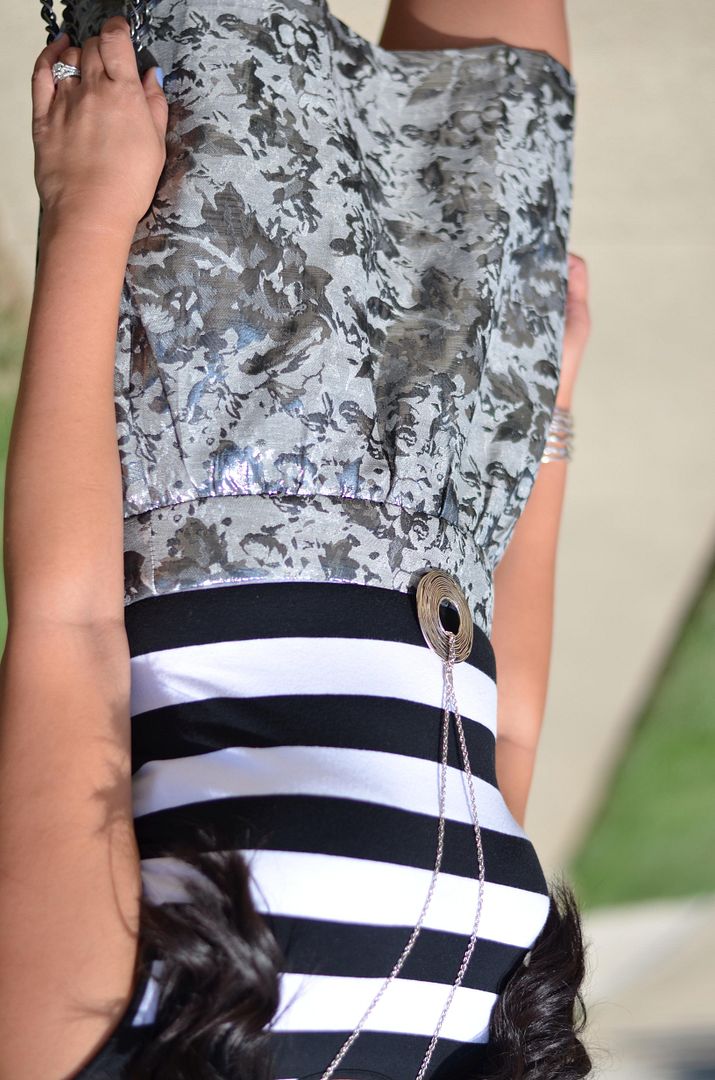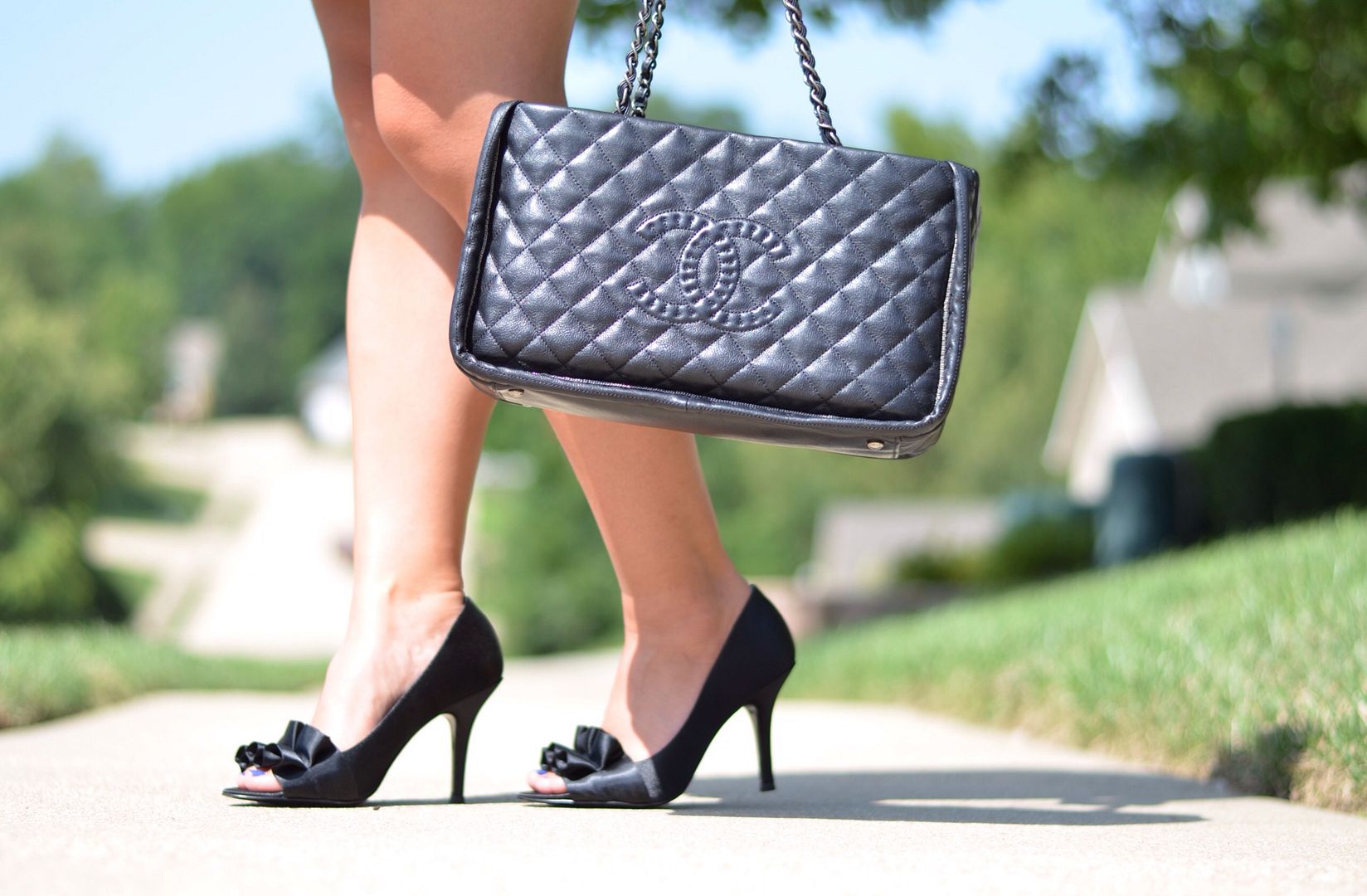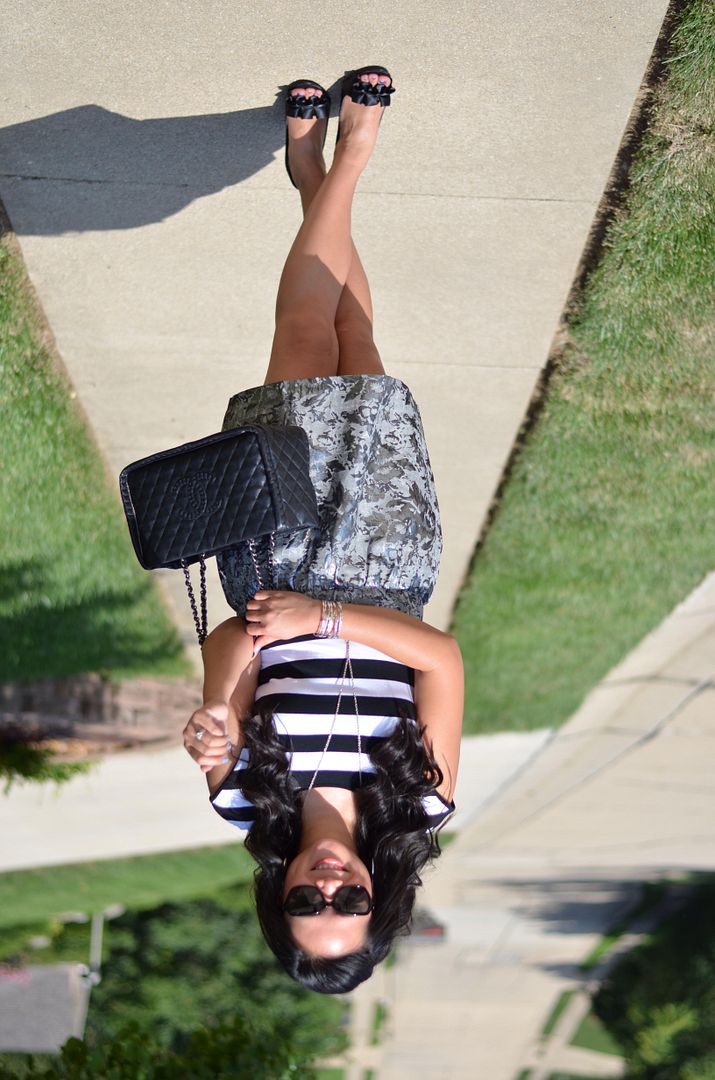 Pretty. That's the one word I would use to describe the outfit. The cut and print of the skirt and the ruffle detail in these heels make this outfit simply pretty to me. I should have gotten a back view of this top because it's got a bit of a ballet back and dips lower than the front, which just adds to the pretty factor.
The last time you saw this skirt was way back here. (I know you miss staring at my front door, huh.) I'm digging the styling today better. Even though I'm still somewhat monochromatic, I swear nothing beats a crisp wide stripe.
I hate talking about the weather because I feel like it's the one topic that you talk about when you don't have anything else to talk about, but let me just tell you - it was FREAKING HOT while taking the photos this weekend. I only had 3 outfits to photograph on Sunday, and I tried my best not to make sudden movements lest I start sweating profusely in my photos. I had to tell you this because you'd never know that it was sheer torture standing here smiling for the camera. 105 degree heat index certainly made me question my life choice for taking photos. I told the husband that we should do the ice bucket challenge again after my pics were done - even though we both did ours last week. That's how freaking hot it was!!!

SHOP THE LOOK: