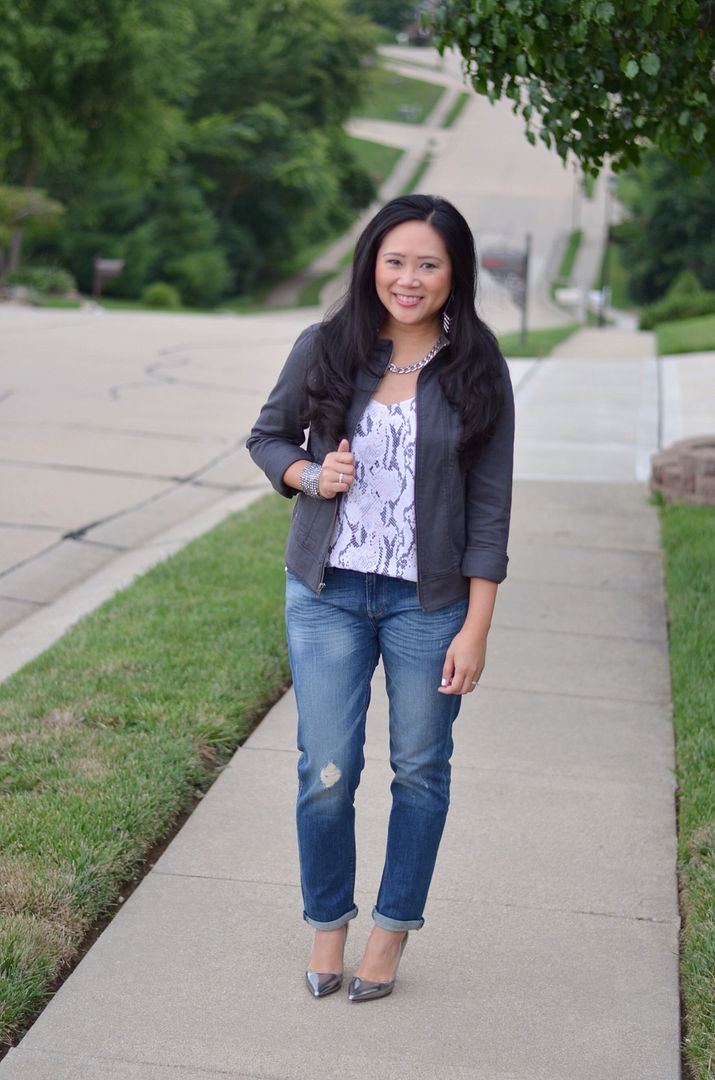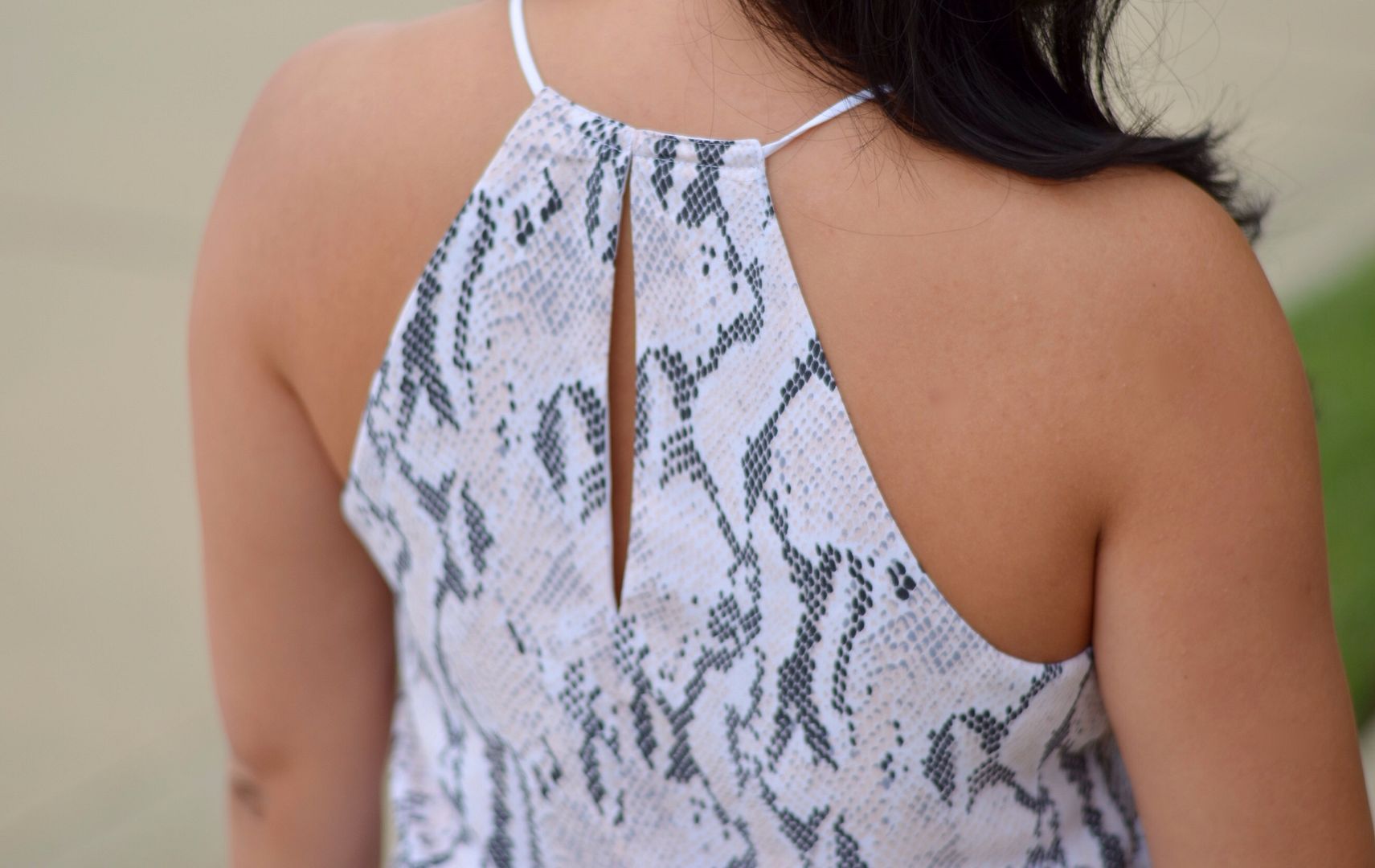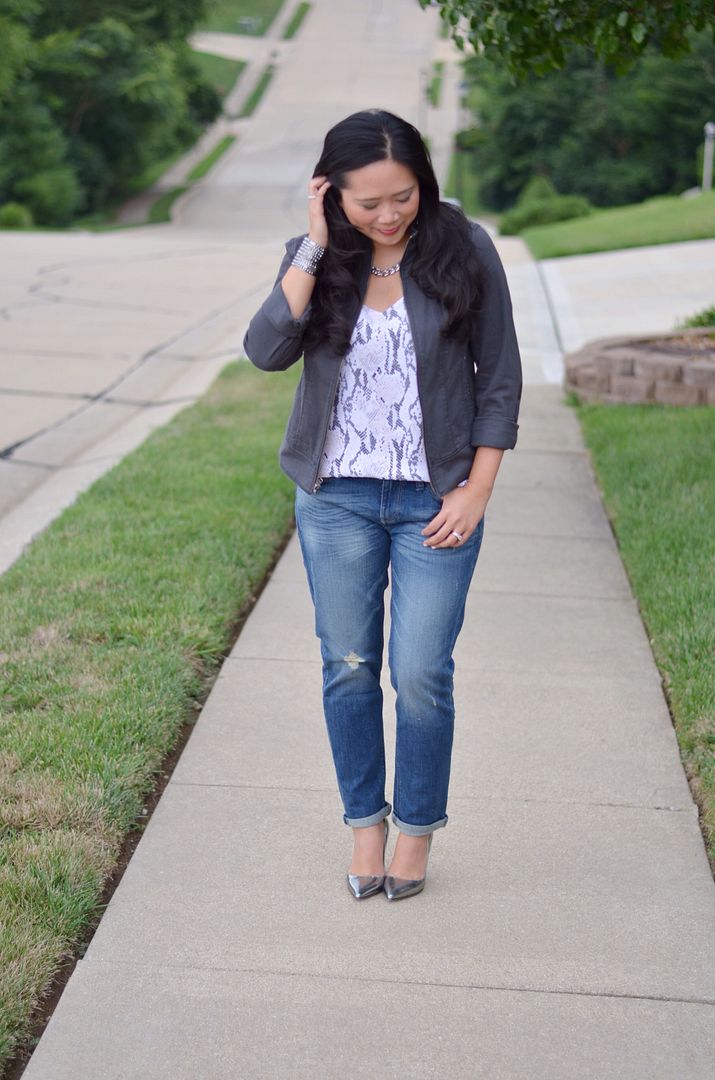 Well, I feel like a walking billboard for Express today, but I promise it wasn't intentional. I do have a lot of Express in my closet, so it's not a surprise I can dress head to toe (well, almost toe) Express, but I do usually like to mix it up a bit. I was going to go for a cropped blazer instead of this jacket, but the snakeskin cami made me want to play up the rockstar groupie feel of this outfit, so I grabbed the moto jacket instead and blinged my look up with the rhinestone bracelet, chunky link necklace, and metallic heels.
I've felt a void in my denim collection for some relaxed fit boyfriend jeans. I kind of have a pair already (seen here) but I find that I don't wear those in the winter at all because they're a bit too cropped. So, I was looking for a pair with a similar fit, but with a longer length to truly hit my ankles. I ordered the two pairs above - the pair on the left is described as having a tapered leg, which I can certainly see and feel - they were roomier in the hips and I didn't like the silhouette as much. Plus, they're almost just as short as the current pair I own. The pair on the right is what I ended up with, and what you're seeing in the photos today. I may have been able to go down one more size because I can see them getting big in the waist after some wear, but I do love the relaxed fit they have on my legs.
Sigh. I can't believe I'm thinking about colder weather clothes more and more.

SHOP THE LOOK: