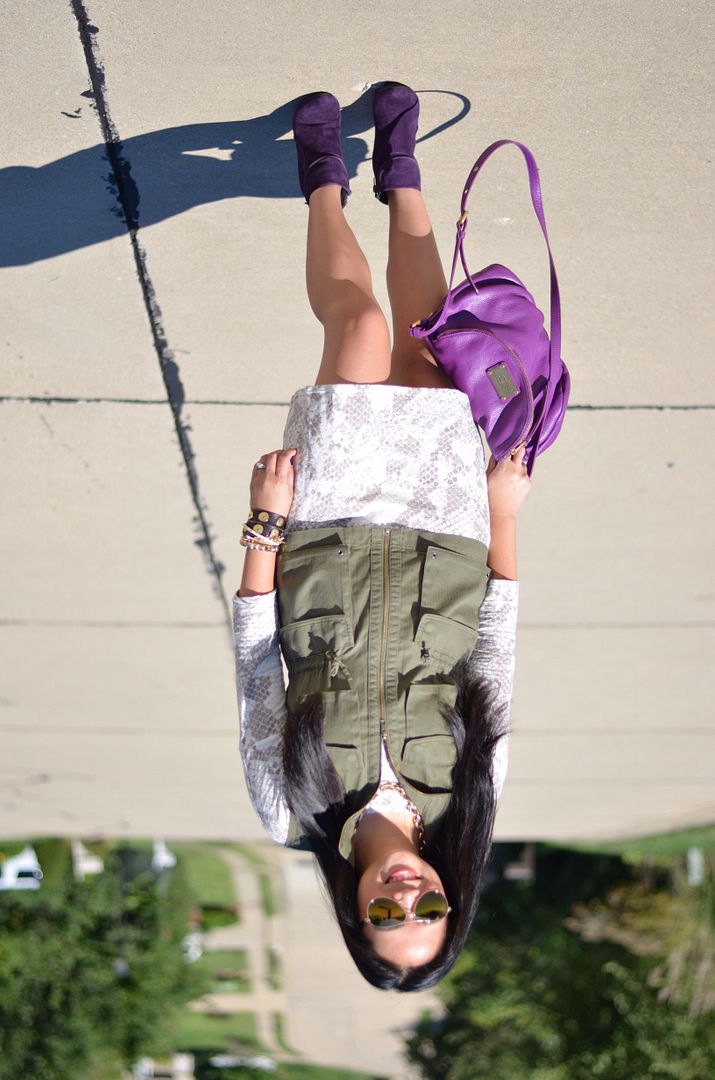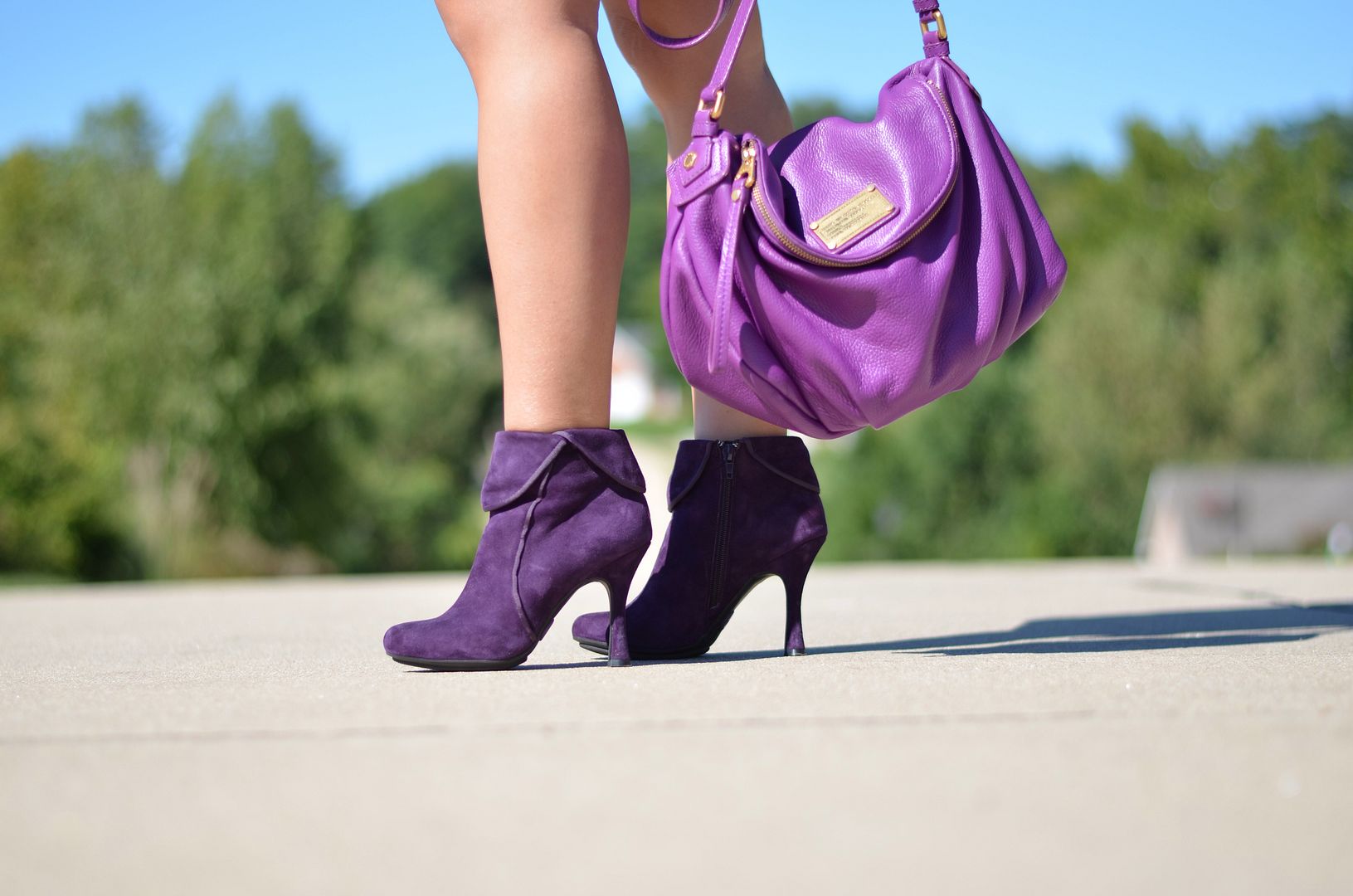 With the cooler temps this week, I'm fully taking advantage of bootie season. It's funny because the second the temperatures dipped, I started seeing knee high boots everywhere! I'm not quite at that point yet - I will have plenty of time to sport those boots later. For now, I'm pulling out all of my booties. Booties and bare legs is the easiest transitional pairing in my head.
Another pairing I love is a bunch of neutrals plus a pop of color. These booties are so much fun - I honestly didn't mean to get matchy matchy with the purple bag, but no other bag looked quite right for the look.
I don't know about you, but I'm very certain that fall is my absolute favorite season ever.

SHOP THE LOOK: