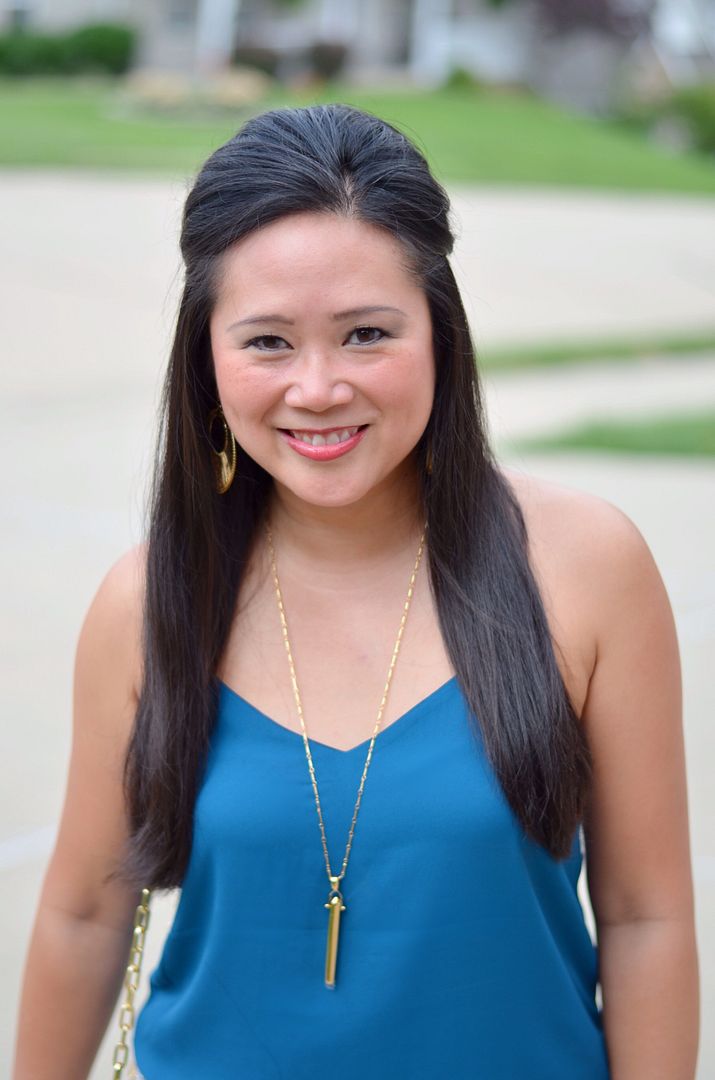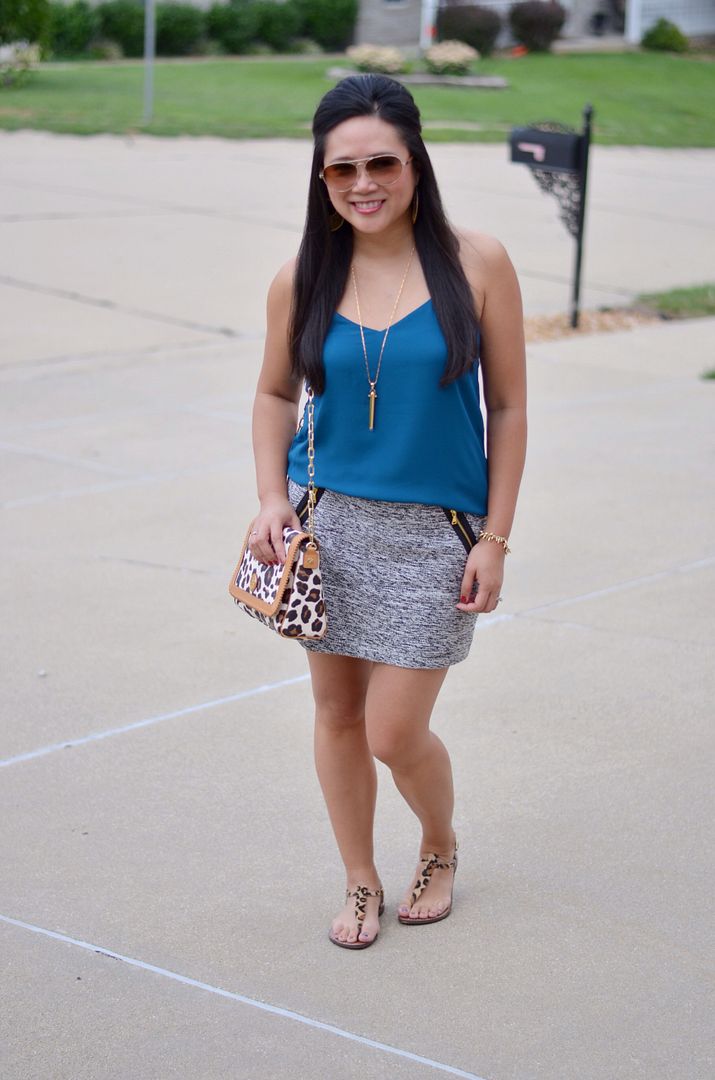 I've decided to make this week "Fall Fashion Inspiration" week to keep in theme with the Fall Fashion Giveaway that I'm co-hosting. It's September, after all, and even though the temperatures are currently still pretty heated, it's just a matter of time, folks, before we'll be once again complaining about the cold weather. Actually, on Friday the high here is supposed to be 94, and the very next day it will be 78. Just signs of things to come.
I wore this outfit on Sunday for a family get together with the in-laws. It was my father in law's birthday, and we also capitalized on the fact that we didn't have to go to work Monday. This is the same Barcelona cami that I wore last week here, I just flipped it inside out. Fancy, huh? I just caved on these camis at the tail end of summer, but I guarantee you, I will be wearing them a ton in the fall.
The fact that I can turn this cami inside out and style it even more ways just makes it that much more worth the money. Luckily, I had already snagged it at a great price, so basically Express really should just be *paying* me to wear it after all is said and done.
Which of these looks is your favorite, and what summer pieces do you own that you're excited to style for fall?

SHOP THE LOOK: