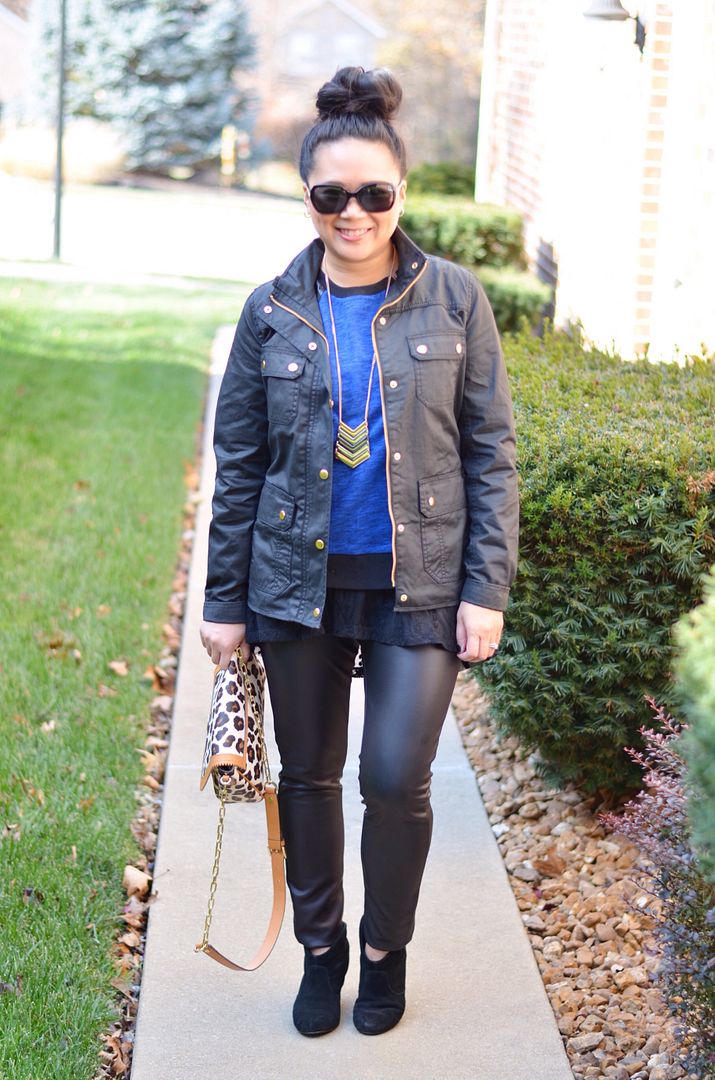 I decided to take the plunge and get this jacket after seeing it on Rachelle here. I figured it would be nice to have a jacket that isn't a moto jacket, since I seem to have accumulated a handful of that style! I'm so happy with the fit! It's probably a little lightweight for the winter, but that's nothing a few layers can't fix! It even has buttons in the back so you can adjust the waist! I loved this option since I can cinch my waist when I'm just wearing a light top, but when I'm wearing a sweater like this, I can loosen the fit.
Can we all say, "Happy Birthday" to Mr. Carylee, aka my photographer? After all, if it weren't for his time and energy, this blog would not be what it currently is. This is what I wore during the day before my hair appointment on Saturday. You can see my after haircut pic here! I ended up just switching into my black destroyed skinnies when we went out later that evening to celebrate with dinner and a movie. It was hard to follow in his footsteps after what he did for me for my birthday this year, but I still think I did well!
I bought him a driving experience at the New Orleans motorsports track. He gets to drive a Lamborghini, and I get to eat some authentic beignets. Don't you love the way I think? I have never been to New Orleans before, so I figured it would be a nice long weekend. He seemed pretty stoked about his present, so I shall call this year a success!

SHOP THE LOOK: