First of all! Thank you to everyone who entered the $650 EXPRESS Gift Card Giveaway! We are pleased to announce that Sarah L. is the winner! She was so super excited when we let her know, and word on the street is that she may end up with a Portofino in every color. Can't say I blame her!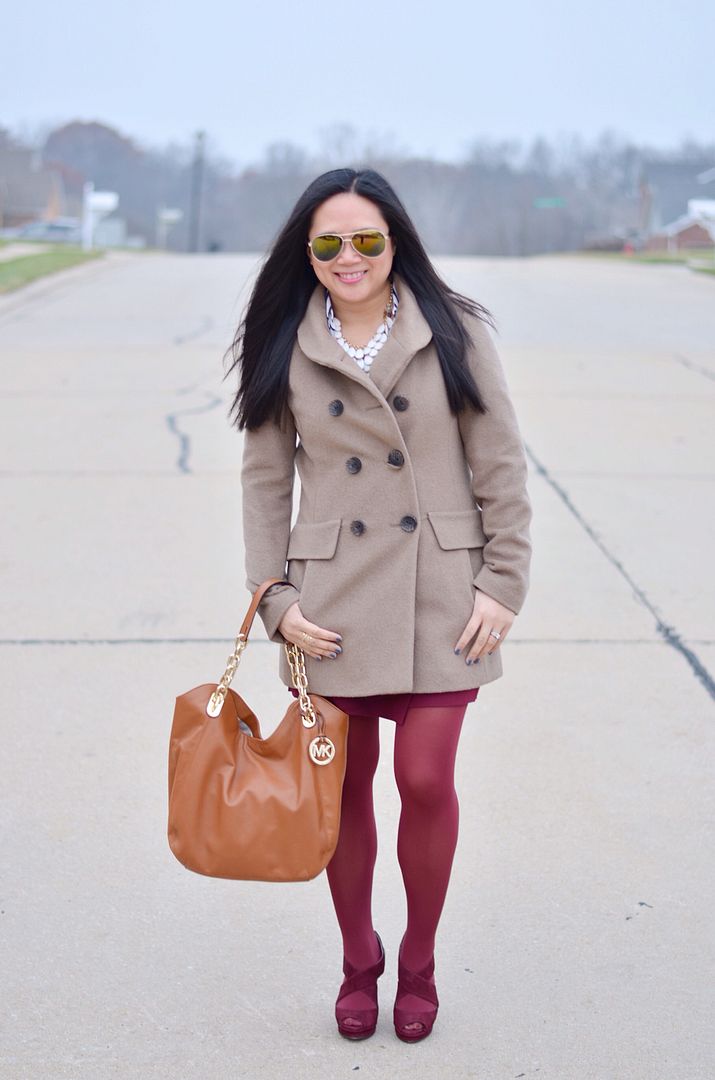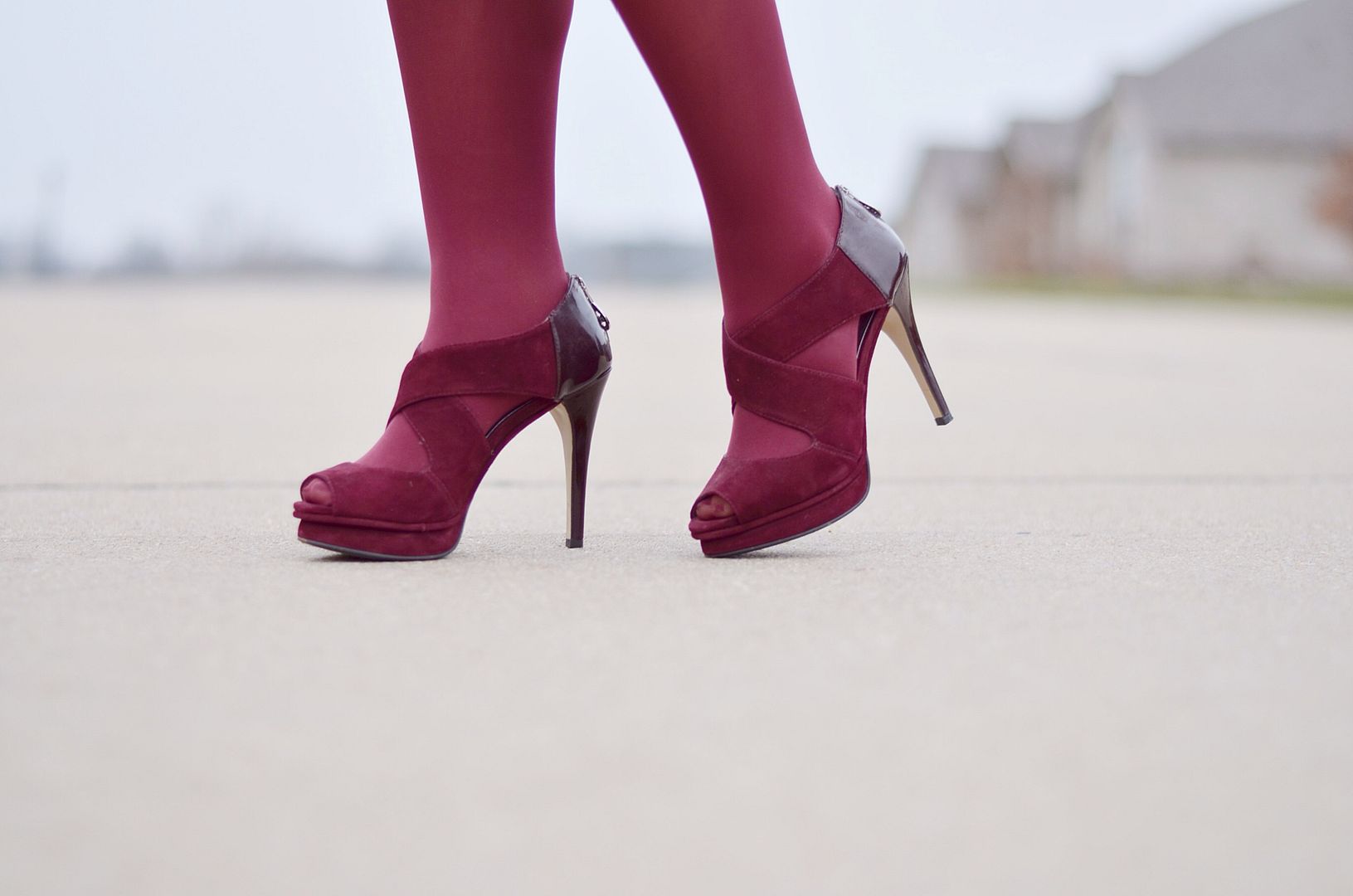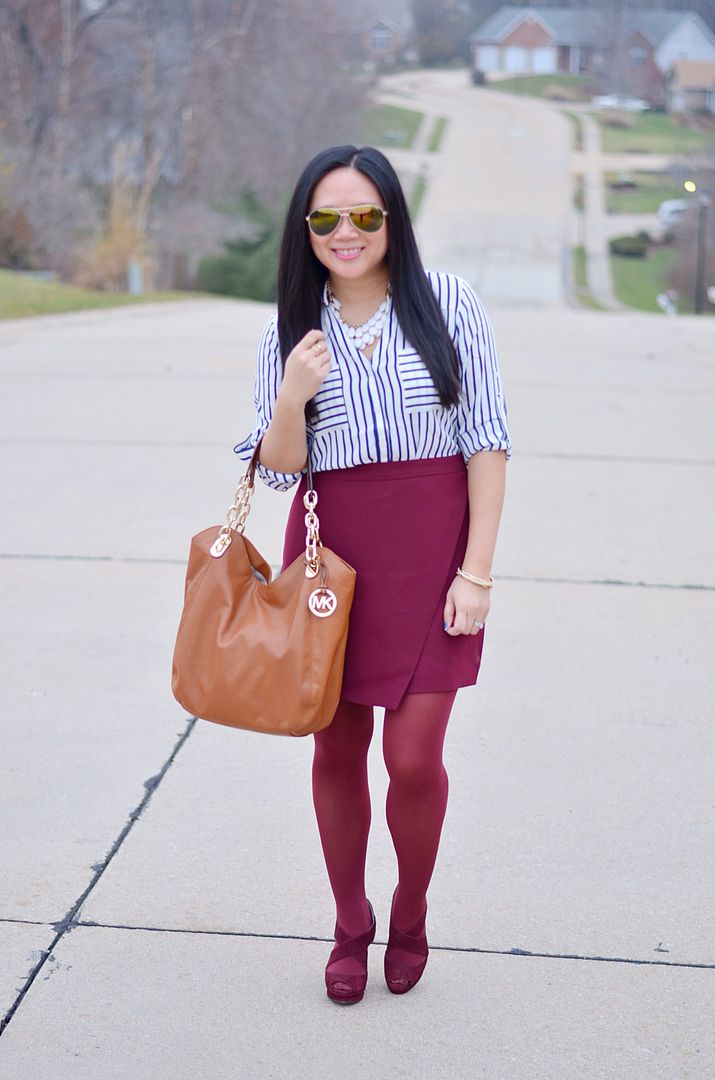 This skirt is yet another purchase instigated by Rachelle. I had been on the hunt for a burgundy skirt, which is no surprise considering I love all things this color, and a skirt was the one thing I hadn't had in my burgundy collection yet.
Tonight I'm going to a Holiday Happy Hour event at The Resale Shop hosted by Jill from Stilettos on Sunday Morning. I thought this was a great outfit to transition from work to a holiday happy hour --- rich burgundy is always a favorite holiday color palette of mine. And I'm extra excited to get to know this little thrift shop because it's totally out of my realm of expertise. I'll be sure to recap everything for ya!

SHOP THE LOOK: