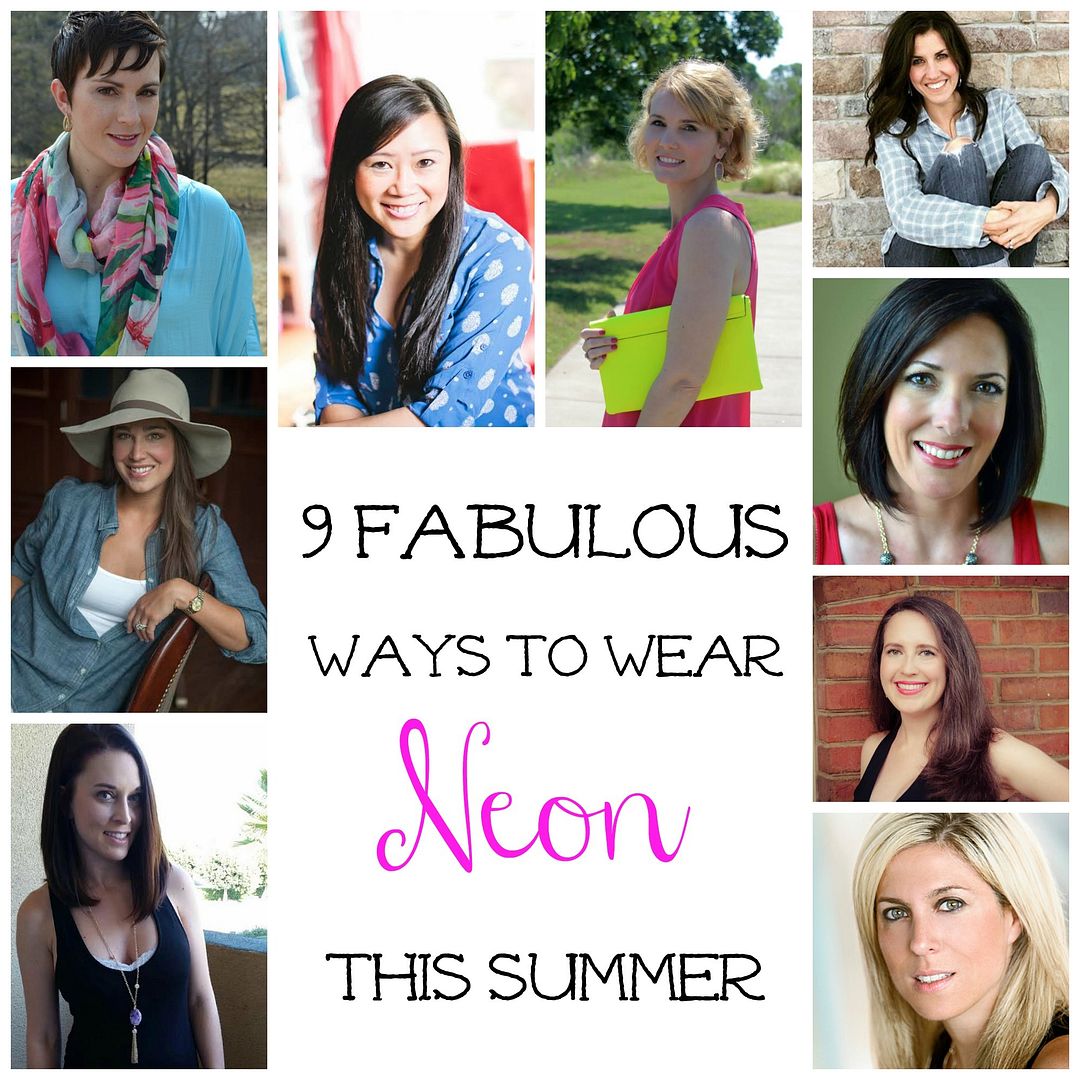 Last Thursday, a group of us collaborated to bring you ideas on how to style your white bottoms for the summer. This week, we're back to showcase different ways to style neon. Admittedly, I don't have a ton of neon in my closet, but with pumps like these, do you really even need more?
I can't take credit for this outfit. I've been wanting to wear this combination with my highlighter yellow heels and highlighter pink bag ever since I saw Bethany do it here. I'm not sure why I've never thought to pair them together before, but it works! Every time I wear these heels or carry this bag, I'm bound to get comments since they're both head turners. Yet, I'm not too shy to pair them together! They complement each other without being matchy matchy, so that's a big win for me.
Another thing I've been wanting is this metal bib necklace. I first started lusting after it on Jenna. Here's a recent outfit of her wearing it, though she's had it for quite some time. Since I noticed it on her, I've been seeing it all over my Instagram feed, coincidentally, also on Bethany. After about 6 months, I figured I should just stop lusting and just buy it already! Haha
Neon can get super 80s to me very quickly, so I personally prefer to keep it in small doses. That's easy to do with these pumps since they're such a statement on their own. It's so fun to spice up an otherwise neutral outfit with some bright colors.
These past outfits above prove that I like to let these shoes speak for themselves - I kind of forgot that I've already done denim on denim with them! I'm glad I decided to change it up with the pink bag this time! I did wear them with my neon sweatshirt that I love so much, but overall, I still think the neon in that outfit is not over-powering. I want to combine the collaboration ideas from this week and last and wear my neon heels with an all white outfit next!
Neon is definitely not for the timid, but it's certainly more versatile than you would think!

SHOP THE LOOK: