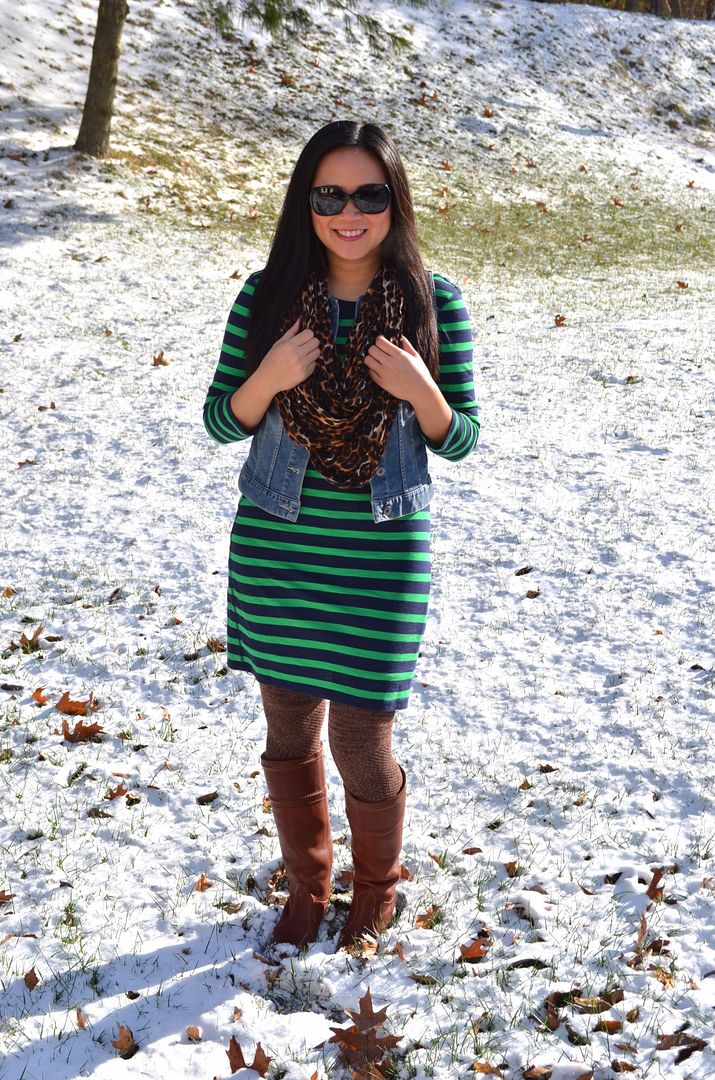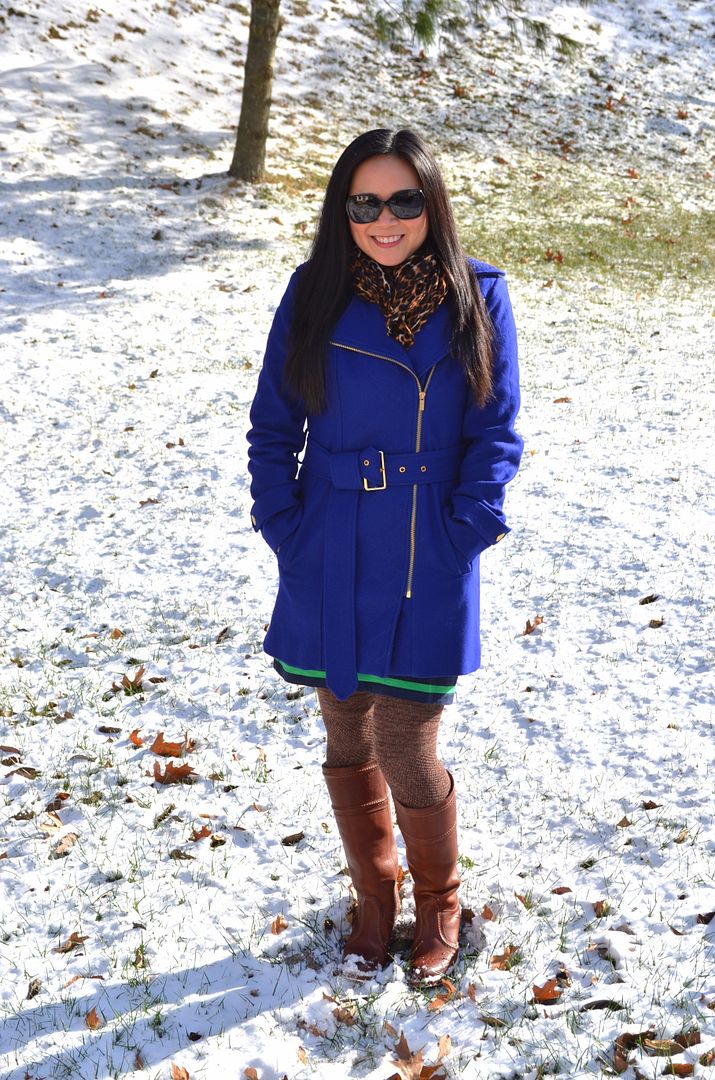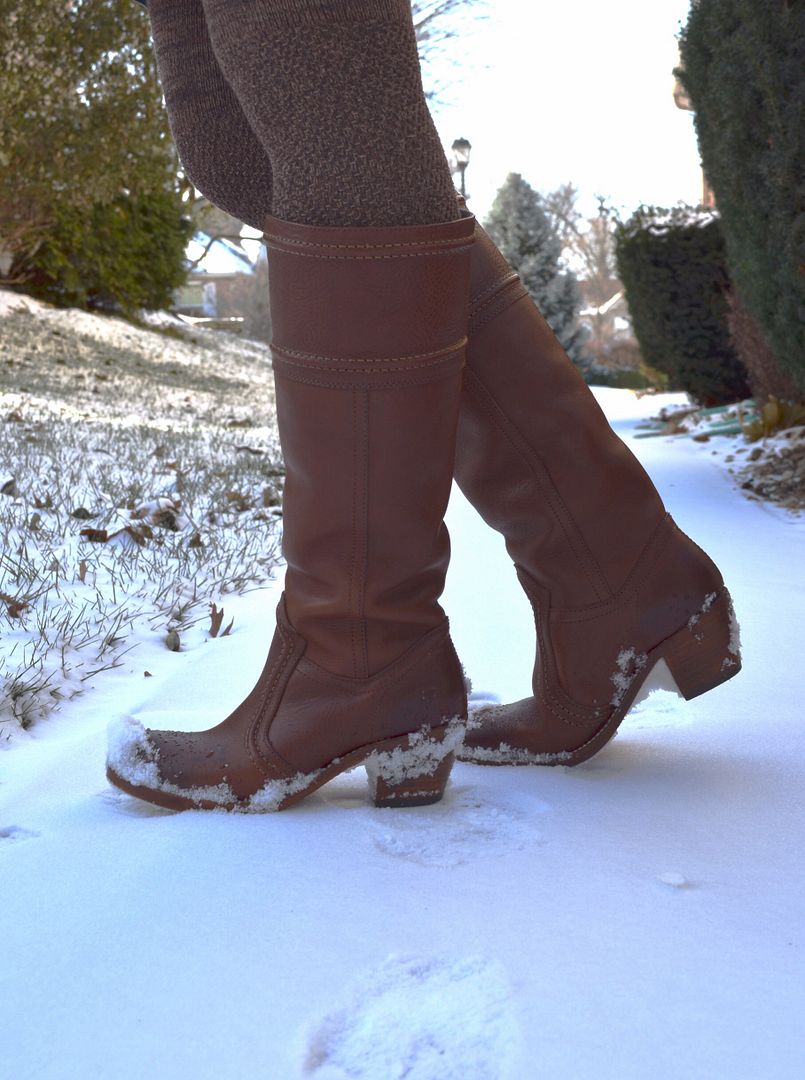 We got our first snow of the season this week, and as you can see, it wasn't a crazy amount of inches, however, I think ice was more the issue than anything. We tend to have more ice than snow here, I feel like, and if I had to pick one over the other, I'd take snow over ice any day! I do love the first snow though, before it gets all brown and dirty! We're supposed to get more tomorrow, so bring it! I actually love snow throughout the holidays, but come January 2nd, I'm over it!
Decided to dress in layers today because it seriously hurts to be outside right now. Slips are a necessity in the winter to keep your dresses from clinging to tights. I have this one in all 3 colors and then a second one in black. (Yes, that's my review you see on the website - I really can't live without it!) The vest adds warmth without the bulk. The scarf adds some fun - plus I love seeing it peeking out from under my cobalt coat! The coat is just gorgeous, I bought it much like I do many other coats - on crazy sale towards the end of last season.
Hope you guys are staying warm!! Oh, and if you haven't checked out each and every blogger that linked up with us for our Holiday Style Linkup this past Monday - you can see everyone here! The second theme of the series goes live this coming Monday, so be sure to check back for more inspiration!