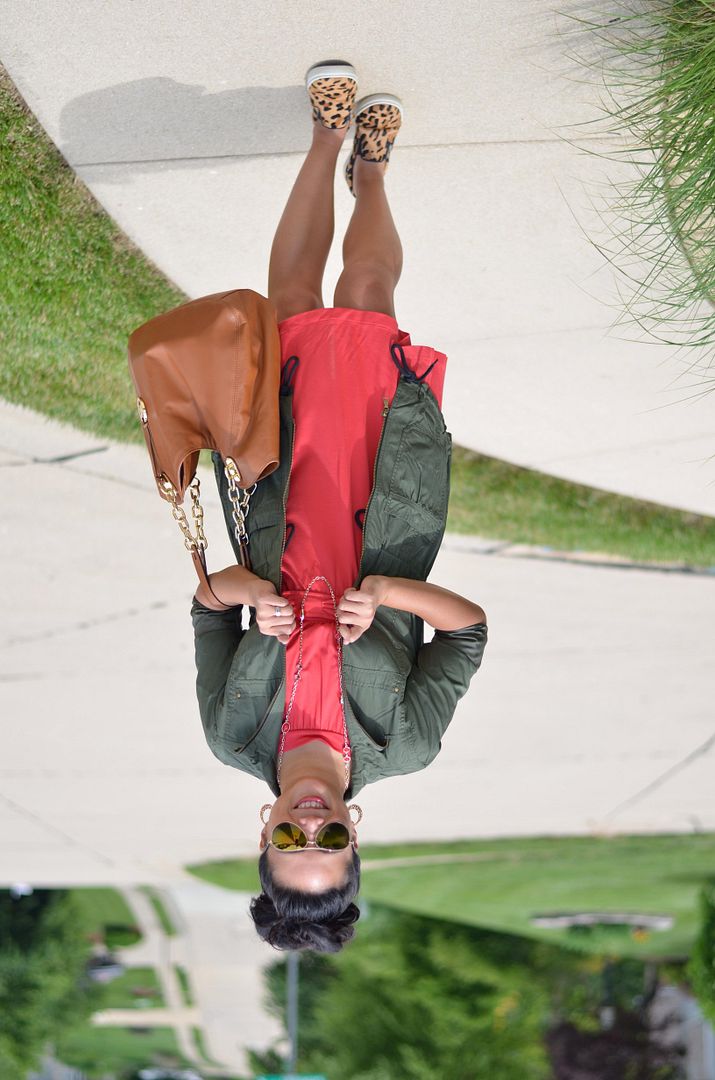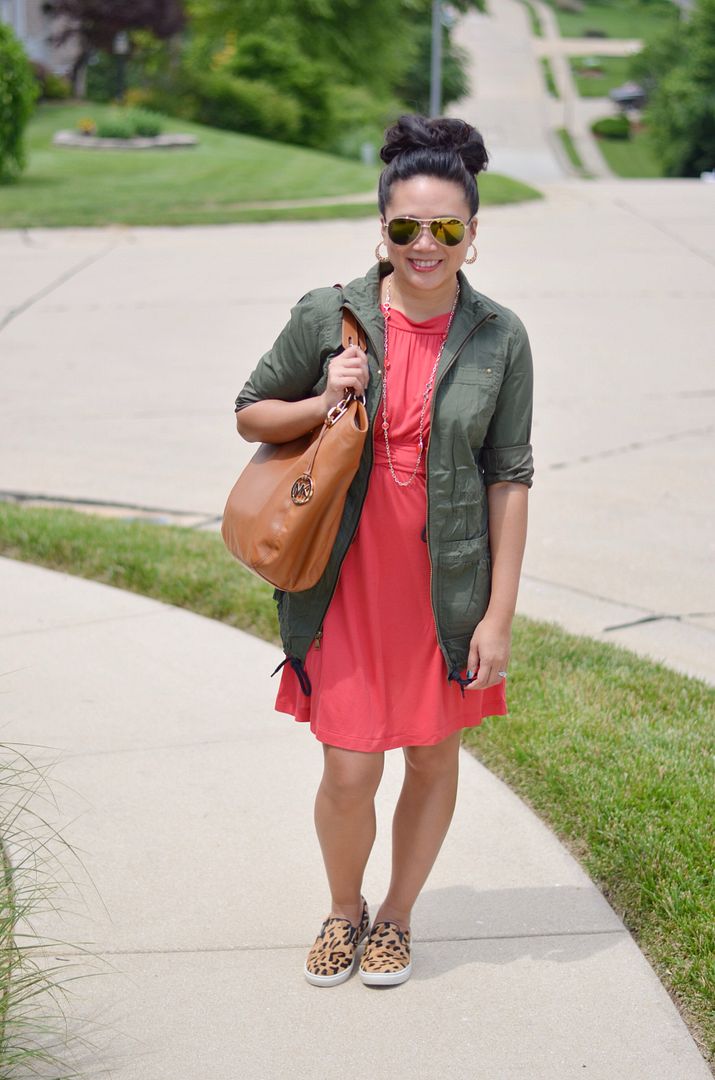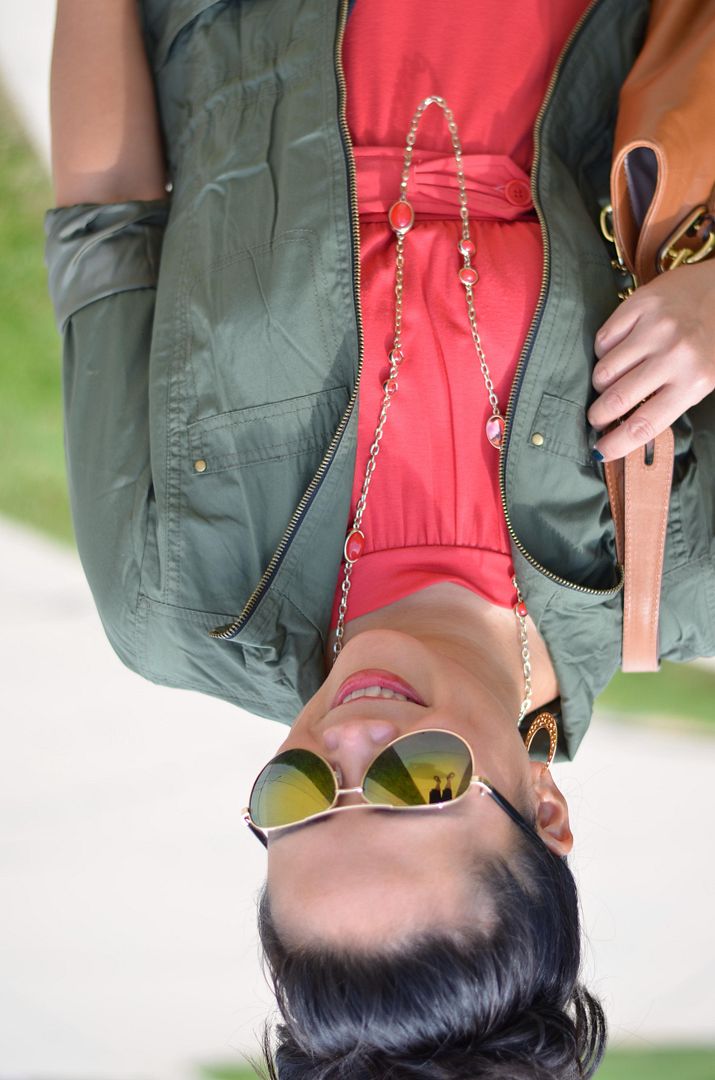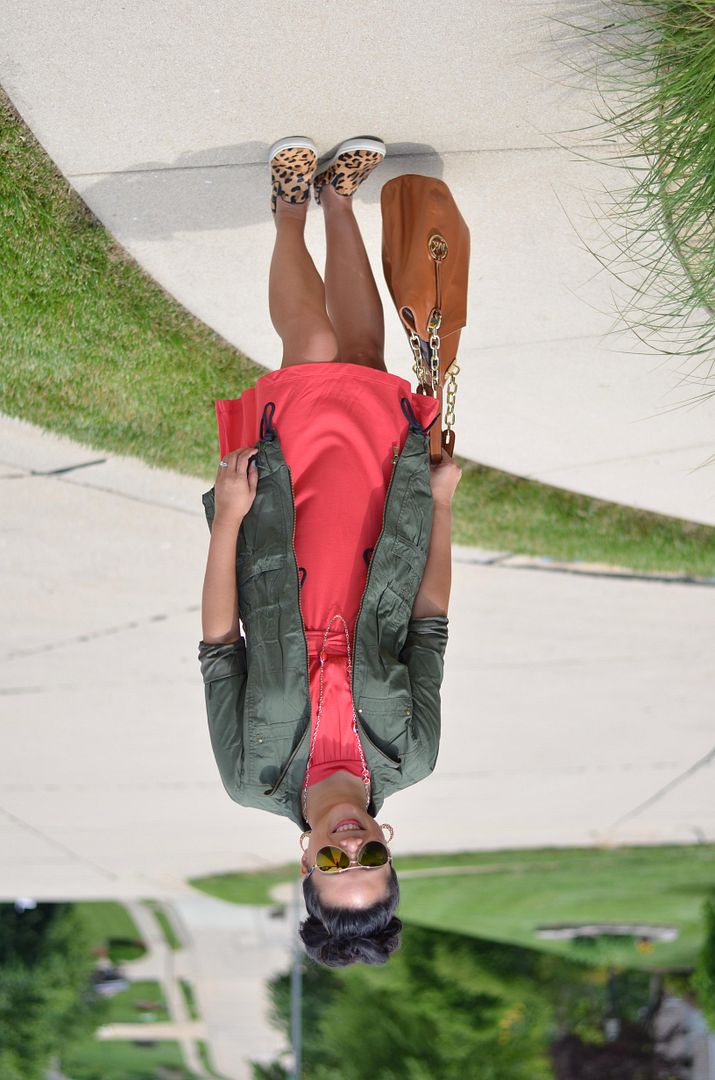 A couple of weekends ago when I was brunching with the husband, I saw this girl walk into the restaurant with the cutest, most effortless brunch outfit - a cotton pullover dress with a lightweight anorak jacket over, sleeves pushed up, and printed, slip-on sneakers. Don't you wish you could pin people in real life? I definitely took a mental picture of her and knew I wanted to recreate this look at a later date. I was secretly kicking myself for never buying the anorak jacket from Express that Gina has featured a few times.
Fast forward to a few days later, and I swear it's like she reads my mind. Gina put together a post of her features and clearance favorites here. I scrolled through her post feeling "safe" since I, for once, didn't *need* anything that she was featuring. Then BAM. She ends with
the anorak jacket
. Ok, ok, I get the hint, Shopping Gods. So, I ordered it, and I'm so glad I did!
I'm wearing the XS, and it's more flattering that I imagined it would be. It always throws me off when things don't look flattering on the models - because if they don't look perfect in it with the advantage of getting touched up in photos, then how am I supposed to look good in it?! I was pleasantly surprised though - I love that it has the hidden drawstring on the inside of the jacket to cinch the waist. And it's the perfect weight for cool summer mornings or evenings - even lighter than a denim jacket. Snag it now here while it's still around for over 60% off! You'll thank Gina and me in the fall for this, I promise.
Now, if you're thinking I'm crazy for even wearing a jacket in the summertime - you could easily switch the jacket for my favorite vest, and switch the sneakers for some barely there sandals!
What have you seen someone wearing in real life lately that left you inspired?

SHOP THE LOOK: