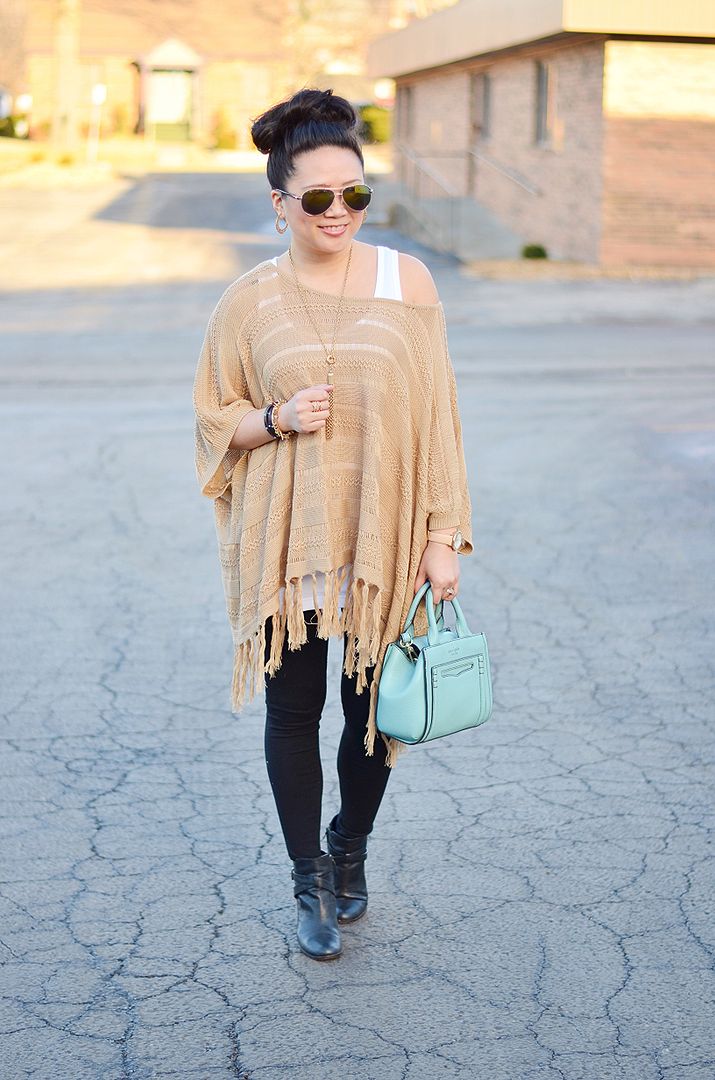 Where do I even begin with this post?! Well, let's just jump right into the goodness. This tassel necklace is going to be on repeat. Just a warning for you. Coincidentally, I had been lusting over a tassel necklace that Gina has, and was a bit sad because I put myself on this self inflicted shopping ban. Then, Stacy from CS Gems contacted me about collaborating with them and styling one of their tassel necklaces. Needless to say, I jumped at the offer immediately and was ridiculously grateful!
How gorgeous is it? Vintage simplicity at its finest. If you've never checked out their goodies, I highly suggest you do - their new site just launched here. And while you're at it, follow them on Instagram
here
. I truly don't follow many shops on IG because they can be a bit too spammy and catalog-y. I love that GS Gems applies their products to real life on their Instagram page, and they're genuinely nice and engaging on top of that! The fact that they have great products is really just an added bonus. I am very thrilled to be collaborating with them.
I thought the necklace would pair perfectly with this fringe poncho. The weather a couple of weekends ago was gorgeous - in the 60's! I was very comfortable in this knit number. Yes, it's a bit flowy, which is why I wanted to wear my skinniest leggings with it. I was THISCLOSE to wearing wedge sandals instead of these booties, but I couldn't bring myself to tease my feet into thinking it was spring just yet.
I originally paired this with peep toe booties and my wine colored bag with a low pony. But it was SOO windy the day I took these photos, that it was difficult to get more than one good shot of the poncho. For take two, I decided to get my hair out of my face and go with full on black booties and my turquoise bag. Excited to wear both the poncho and the tassel necklace through all seasons!
Shop CS Gems and use code "CARYLEE15" for 15% off! This code does not expire, so shop to your heart's content!
NOTE: CS Gems gifted me this necklace, but all opinions expressed in this post are my own.

SHOP THE LOOK: