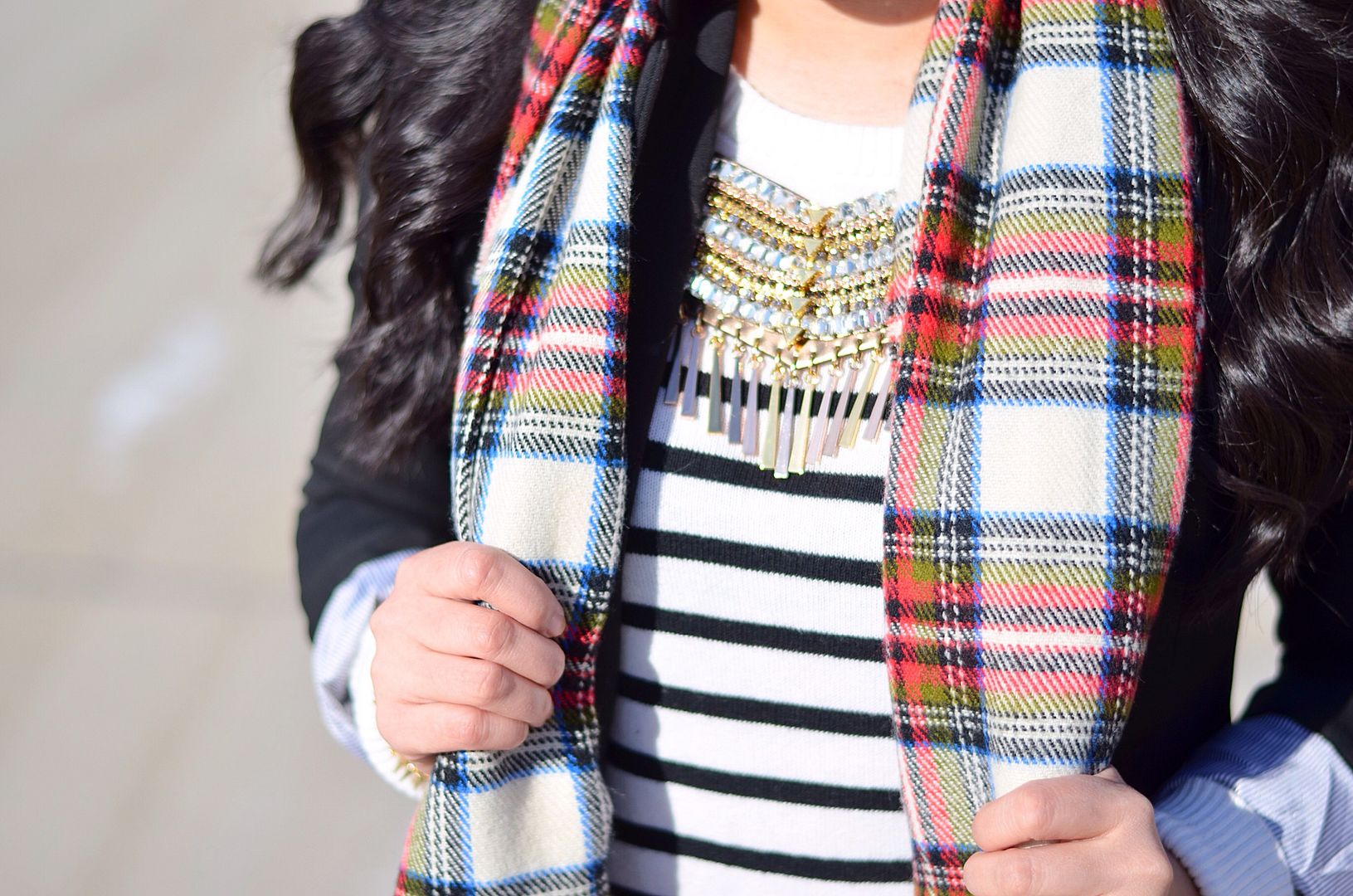 The second I decided to do the #RemixFix2015 challenge, I knew this scarf was going to make my capsule. I do love my other blanket scarf from Zara (seen here and here), but I favor this one a little more because it's not as big (it's rectangular not square) and the color palette is more universally easy to style. Since I hadn't worn it with my blazer yet, I decided to do just that today. While my favorite way to wear it is by tying it
my special way
, I like how it looks great just draped over my shoulders with the blazer and stripes. Easy breezy.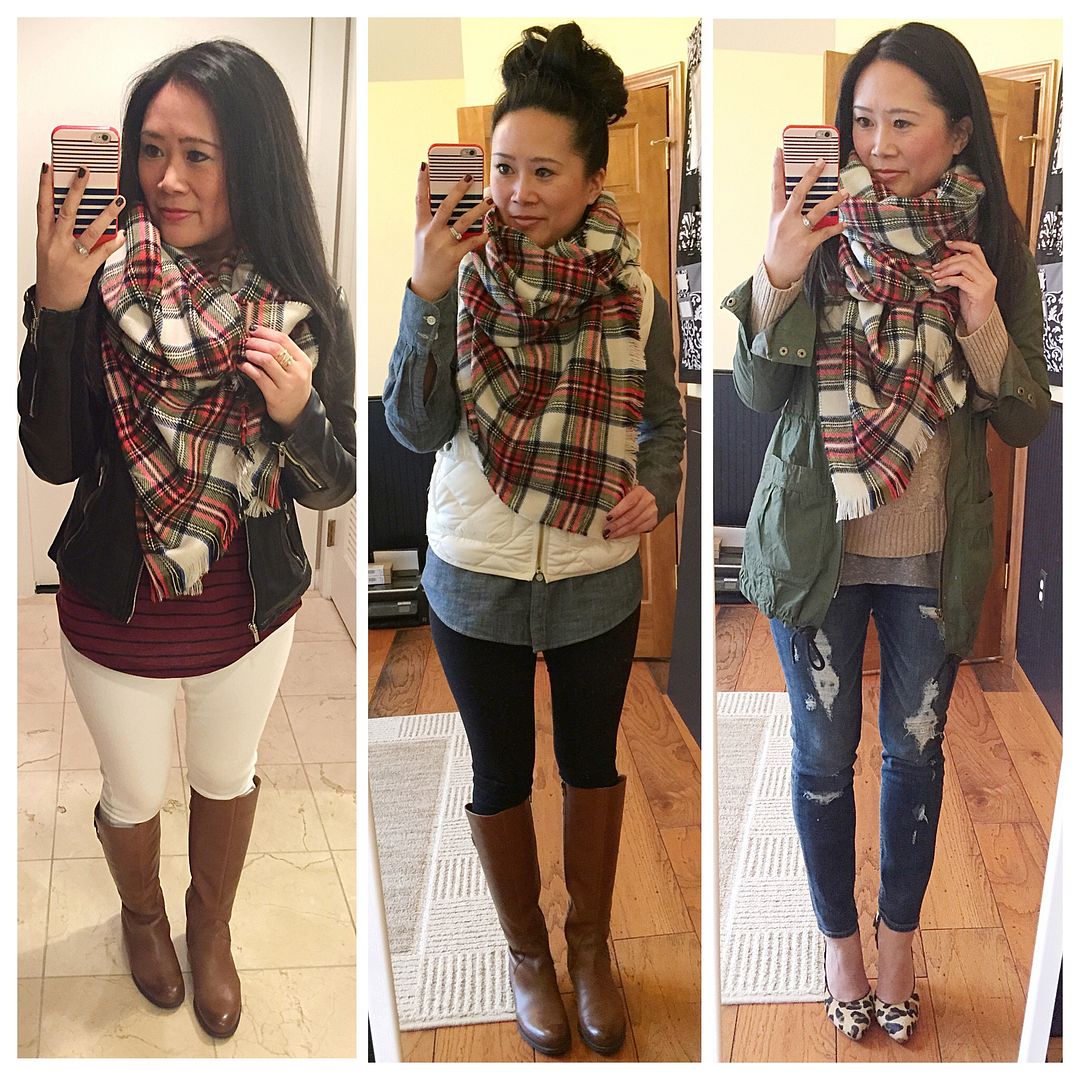 Remember when I first posted about this scarf here? It was back before the blanket scarf trend *really* took off - before direct copies of the original tan tartan Zara scarf were everywhere. I call this scarf my magic scarf because it makes any and every outfit better. And it's definitely always a fan favorite when I post it on Instagram. I was so happy to come across the Topshop version.
It's a very good dupe of mine which was a good dupe of the Zara version. Honestly, I liked this one better than the Zara version since it's got the ivory background instead of the tan - this
combination of plaid in mine is so hard to find, even with all the blanket scarves out there!
Sadly, I posted about the Topshop version on Instagram, and by the time I woke up the next morning, it was sold out!! Lucky for you, I bought this Topshop scarf while it was still available!
I felt so strongly about the versatility of this scarf that I was compelled to buy one to gift it to one of my readers. How does everyone feel about that? Enter to win using the Rafflecopter below!
a Rafflecopter giveaway

SHOP THE LOOK: