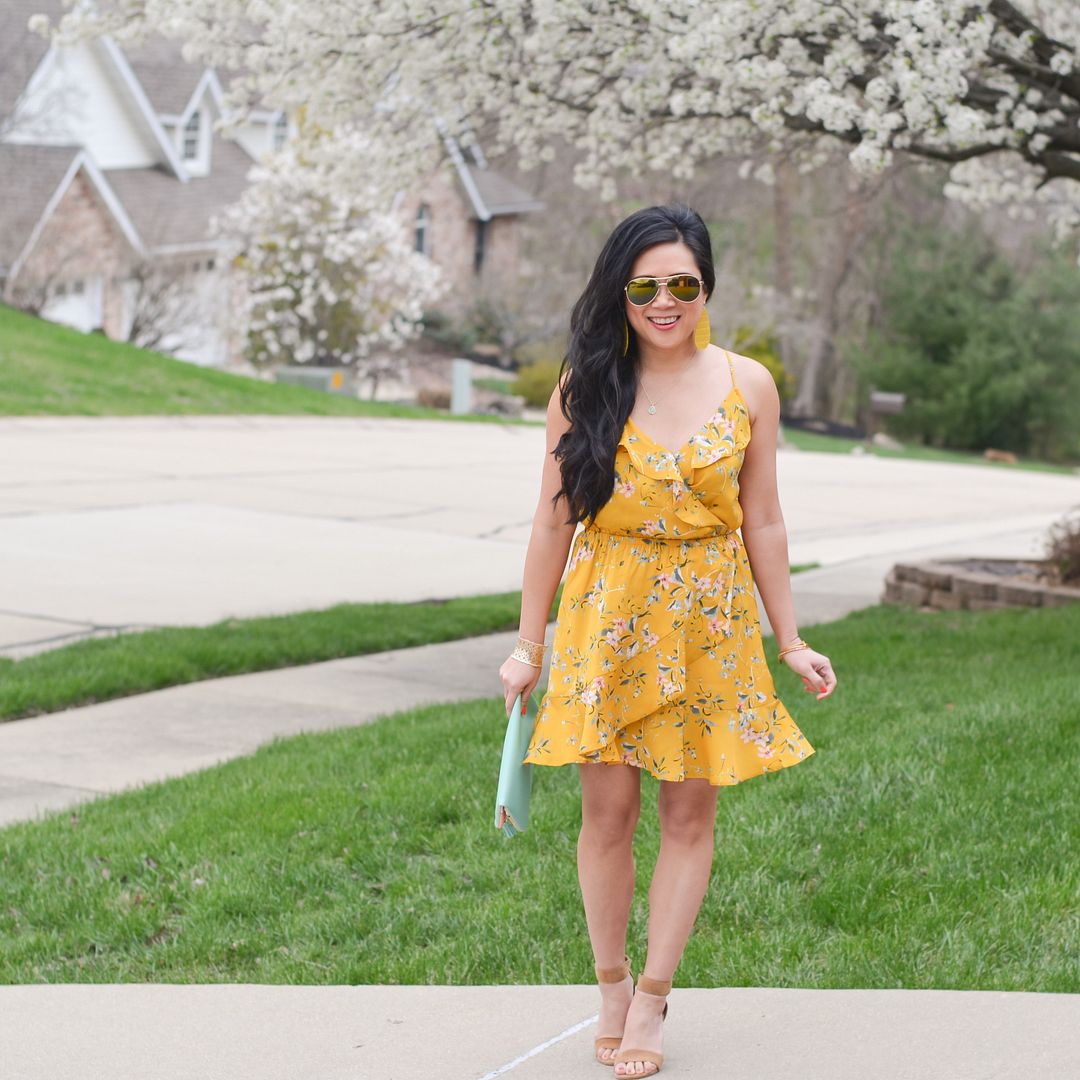 A couple of weeks ago, I had another Facebook live video with Carrie and Stacy from CS Gems, which was all about outfit ideas for a winery or other warm-weather outdoor events. I summarized my suggestions in this blog post here, and the first thing I raved about was this cami dress from Express. Naturally, I ended up buying another color for the season. I ended up with three last year, and I'm not even a little sorry about that. I just love the way they fit me, and since I don't have enough yellow in my closet, I opted for this beautiful floral print as my next acquisition. I'm guessing it's a popular item with them or they wouldn't have released it in a jillion other colors.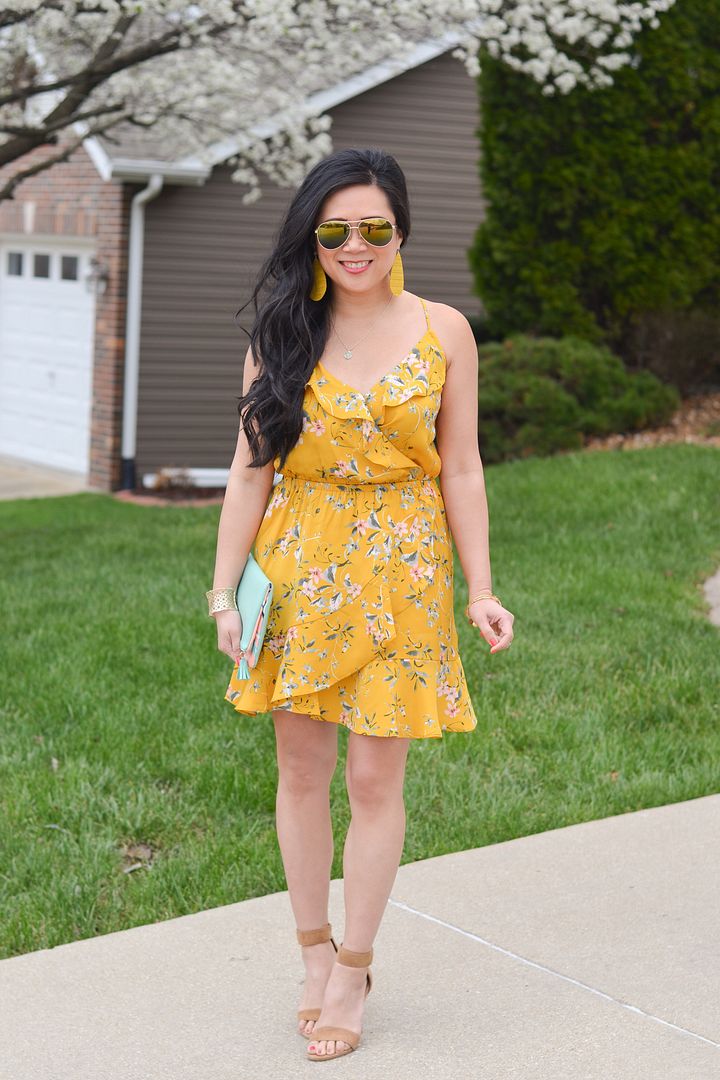 Rachelle always looks amazing in yellow, and every time she wears it, I wonder why I don't have more of the color in my wardrobe, too! (See her in yellow here!) I know she definitely influenced this dress purchase! Speaking of influence, I saw these earrings in person with CS Gems (styled here), and that's when I decided they would be my next pair of Nickel and Suede earrings. Yellow makes such a great pop of color and I really dig the corded texture!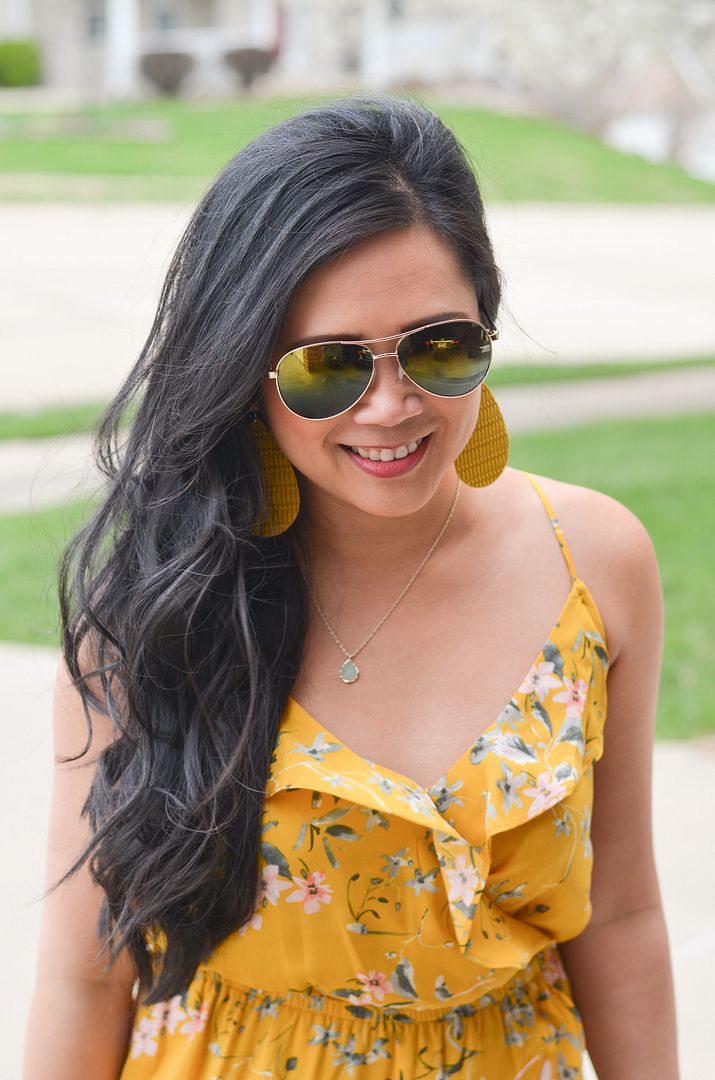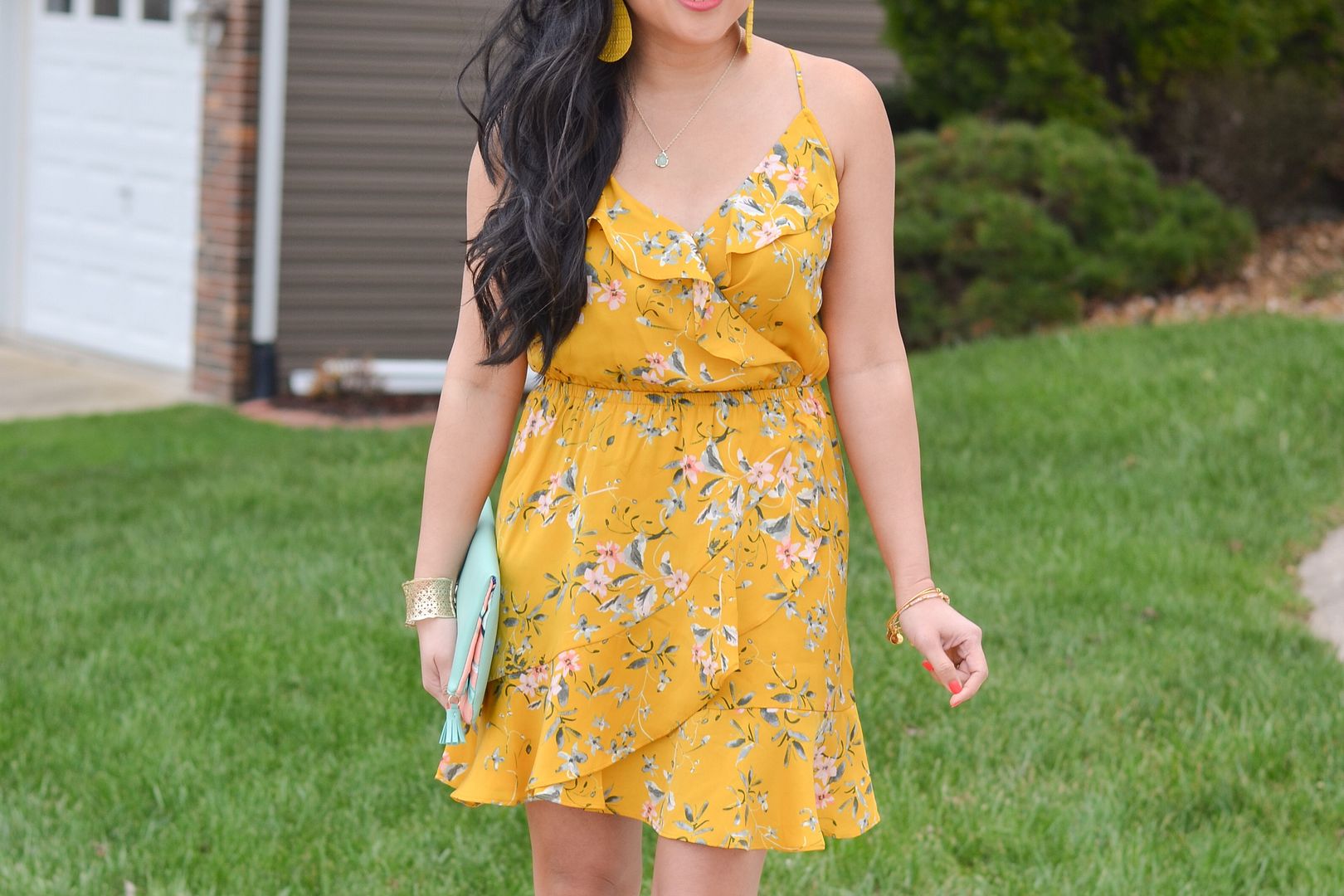 I am 5'-2" and I take this dress in a size small. Some colors also come in petite, which baffles me a bit because the length is already kind of short. I don't think I could go shorter than this! I have a short torso, so I really appreciate that the straps are adjustable. And since I'm square shaped, the cinched waist, the faux wrap style, and the A-line skirt all help give the illusion of a defined waist on me. I really can't speak more highly of this little number.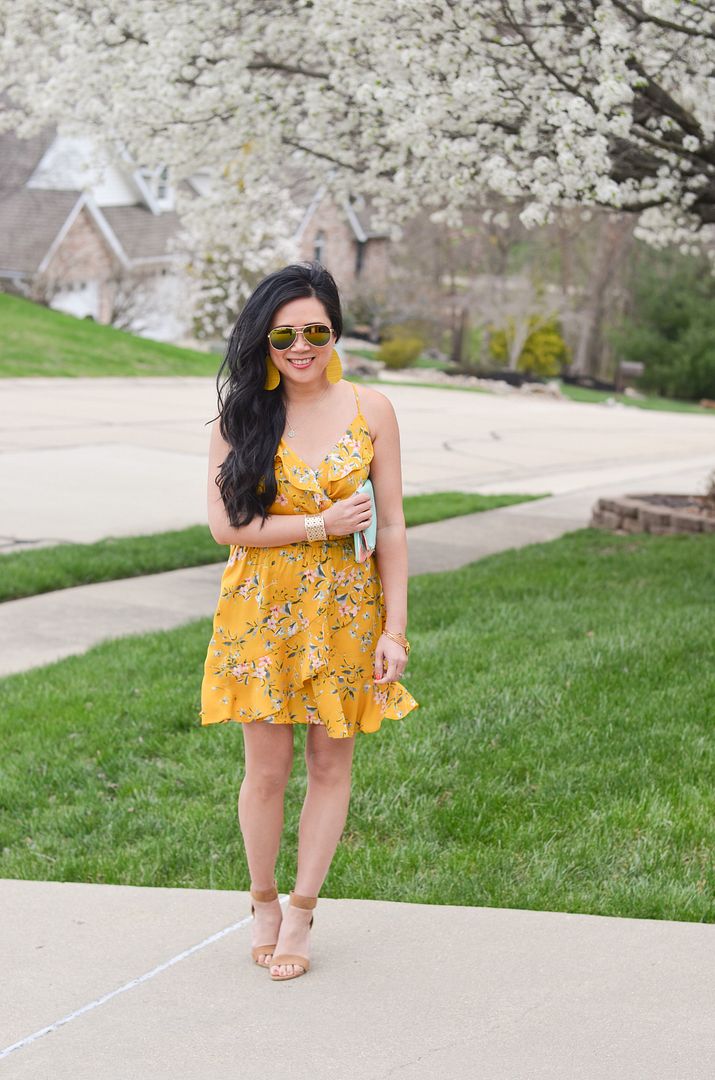 I decided to do these photos in the driveway because this tree finally bloomed and the leaves only stay white for a couple of days! I seem to have made it a tradition on the blog to include this tree in my blog posts - I'll have to share some past photos below!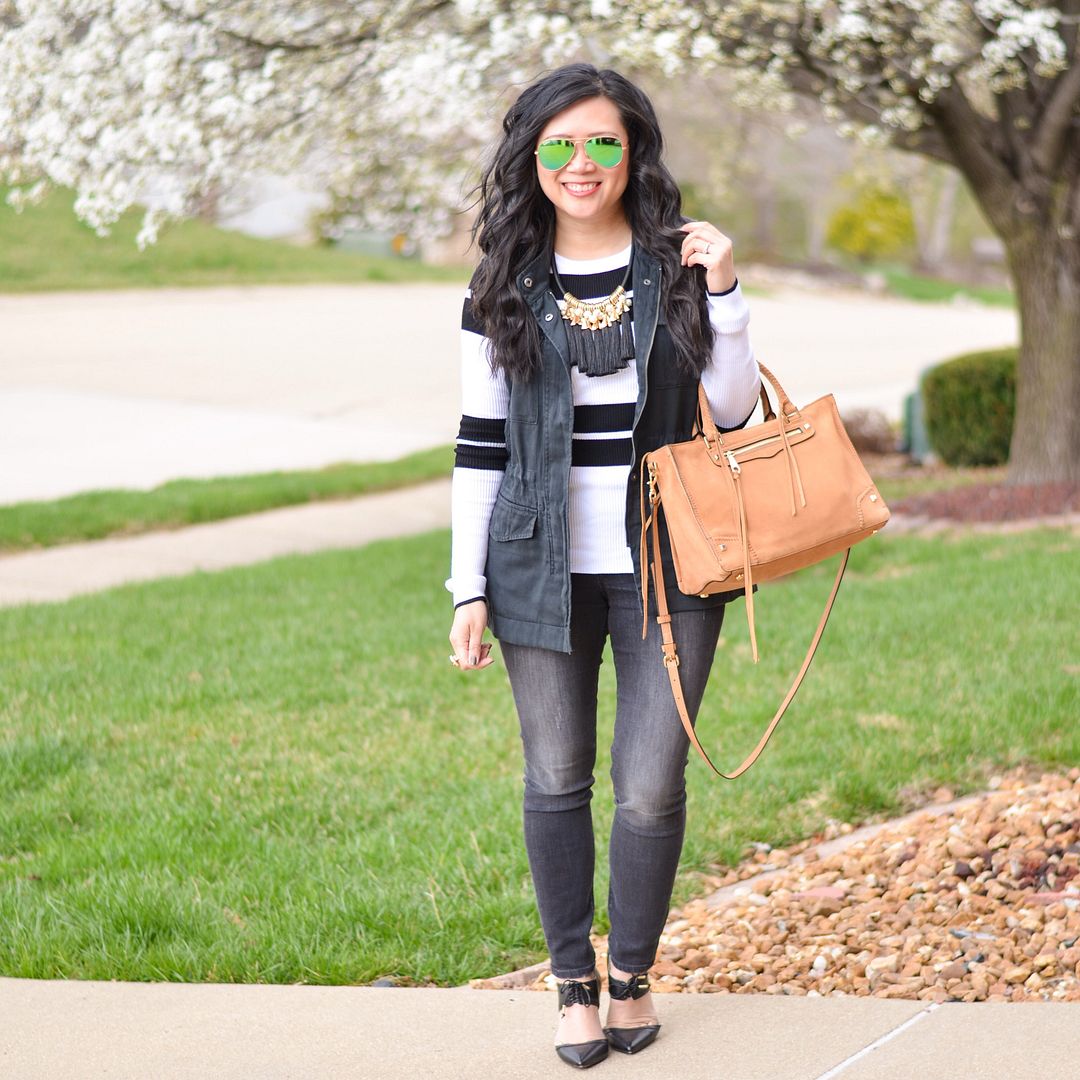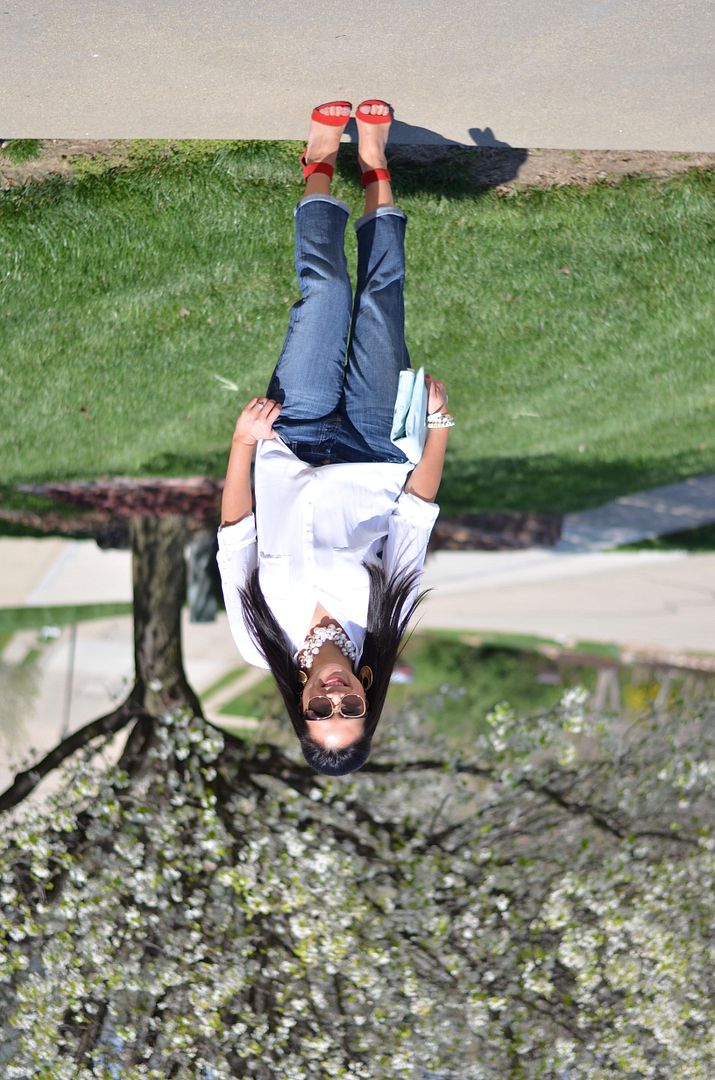 It's so beautiful and makes me happy for spring, but according to the husband, it's an "invasive" tree and can split down the middle out of nowhere, and he's anxious about it falling on our house. So. I guess I better take photos with it while it's still around because I think it's on the husband's list to put on the chopping block - literally. We'll see if it's around for more outfit photos this time next year! Sad face.

SHOP THE LOOK: