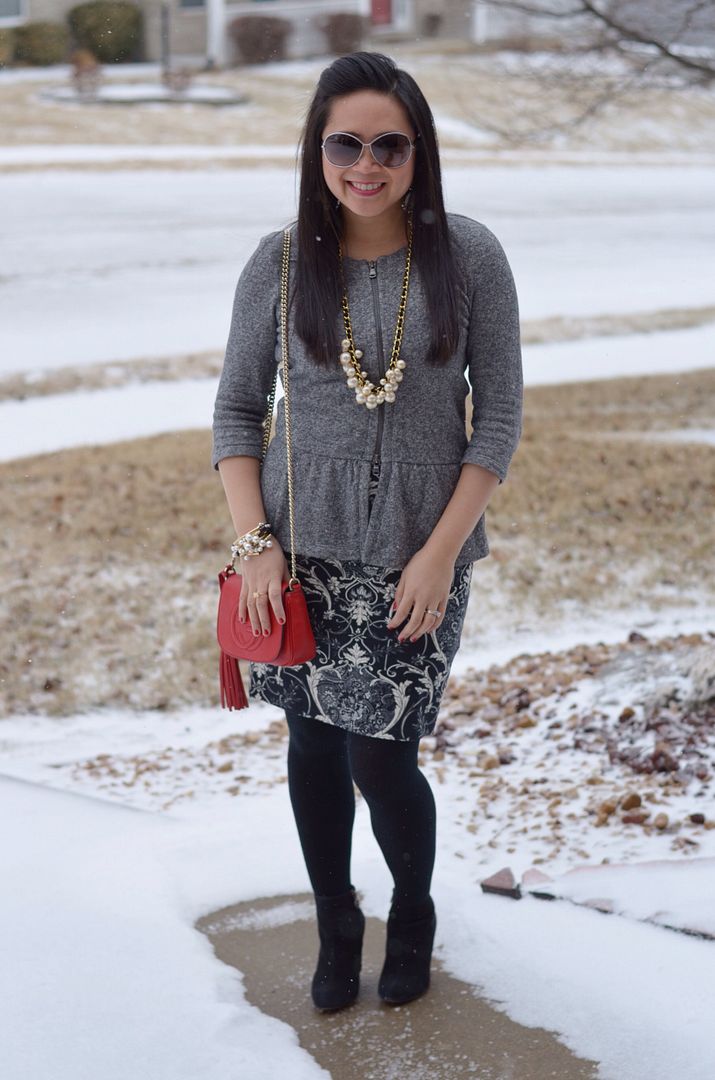 This pic is for all you people who I drive crazy because I don't take pics wearing my coat 100% of the time. But this is case in point as to why I don't. You can't see what I'm wearing, and my coat, meant for warmth not really fashion, just looks like a big blanket shield! I promise I'm only standing outside for 3 minutes to take these photos - having to take a coat on and off for different photos just prolongs that process!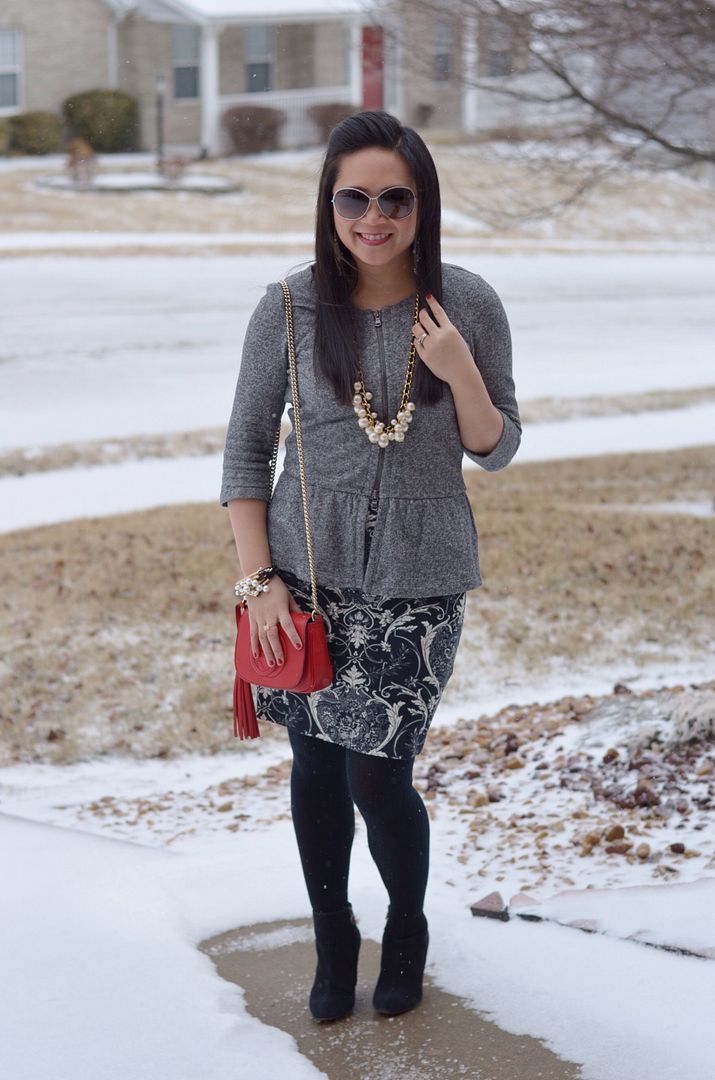 Guys. Are you sick of seeing winter fashion yet? Because I'm almost sick of blogging about it. Yes, we got snow again. Yes, it's still snowing as I write this. And yes, I really did shovel and salt a little strip of the driveway for me to stand on to take pictures for you. That's dedication, folks. And possibly, a little crazy sauce. But, it is Manic Monday, after all, so crazy sauce is acceptable, right?
This weekend was all about family. Saturday, we had our 3 year old niece's birthday party to attend (ok, first cousin once removed if you want to be technical) - if you remember, I blogged about her 2-year old birthday party here. If you follow me on Instagram, you'll see a pic of what I bought for this perfect little girl. I could not resist getting her the red wellies. I died when I saw how teeny they were out of the box!
Yesterday we went to a cousin's baby shower, which ended up really being all of the locals since the weather took a turn for the worse. The only good thing about more snow was that it was the perfect opportunity for me and mini me to pose for a picture together. Photographing toddlers is a challenge, eh? But she's so worth it! (And bribing her with brownies helps, too.)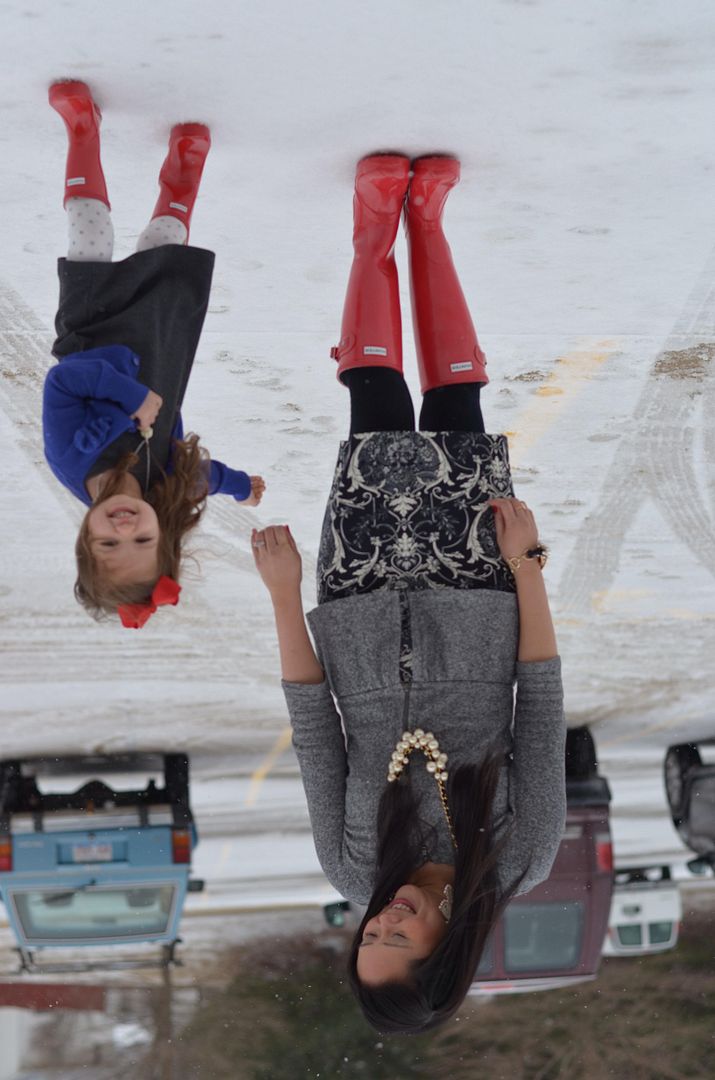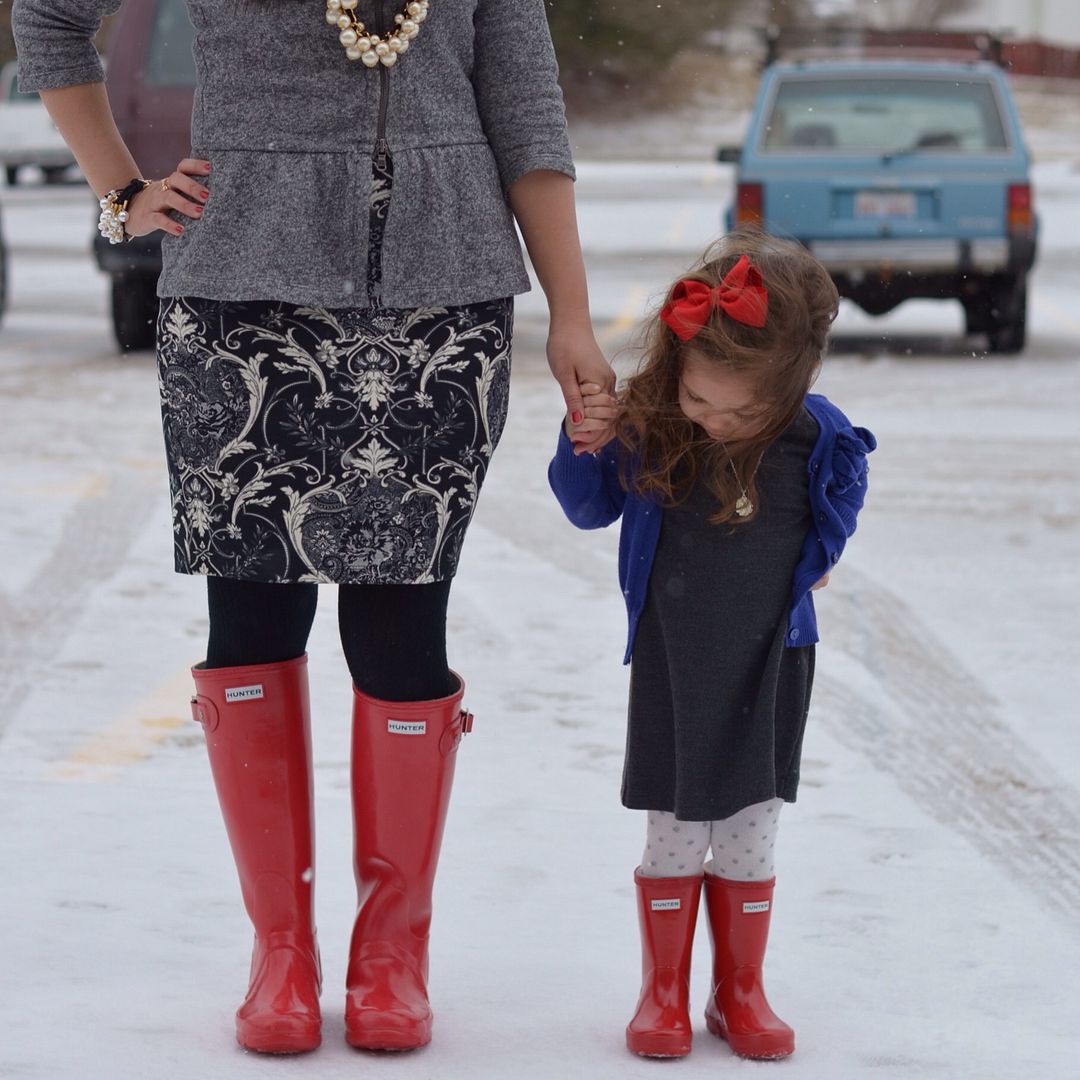 P.S. In case you missed it, my Q&A with The StyleUp went live this weekend! Please stop by here and check it out!