I have become quite fond of vests over the last few months. My collection is growing - denim, fur, military, herringbone. My newest acquisition is this cranberry colored one from
J Crew
.
I saw it when I was shopping last weekend with Jenna, but decided to hold out in case I saw something better.
After scouring the interwebs, I decided to go ahead and just get this one because there honestly really wasn't much out there in this color, and I didn't want vest season to come and go as I indefinitely continued my search. And it was an extra 25% off with free shipping...
The verdict is that I love this vest.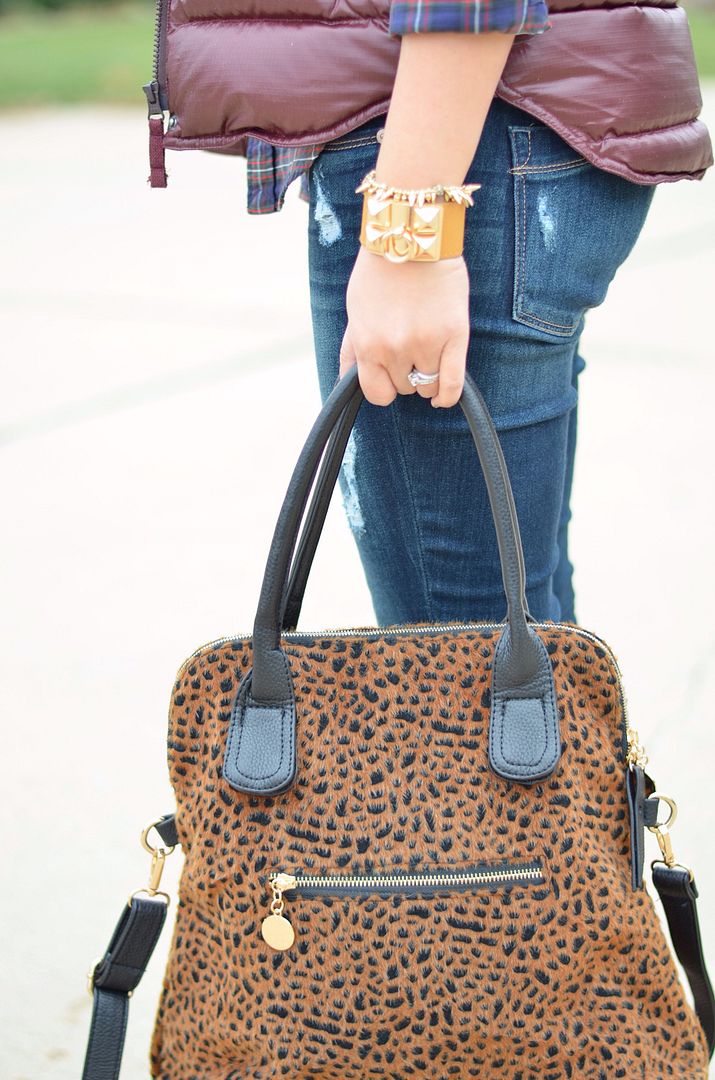 From now until Thanksgiving, I will be traveling to DC, Rochester, and Toronto. Fun, huh? The DC segment should be anyway, the other two trips are for work. I see a couple of hectic weeks in front of me, just in time for the holidays!
We actually got snow this week, and our Christmas lights are up on our house. Somehow it's the holiday season and I swear I'm still writing my New Year's Resolutions. I'm rambling now, but have a great week!!

SHOP THE LOOK: